News
The Volkswagen ID.4 is the best-selling electric car in Europe in October 2022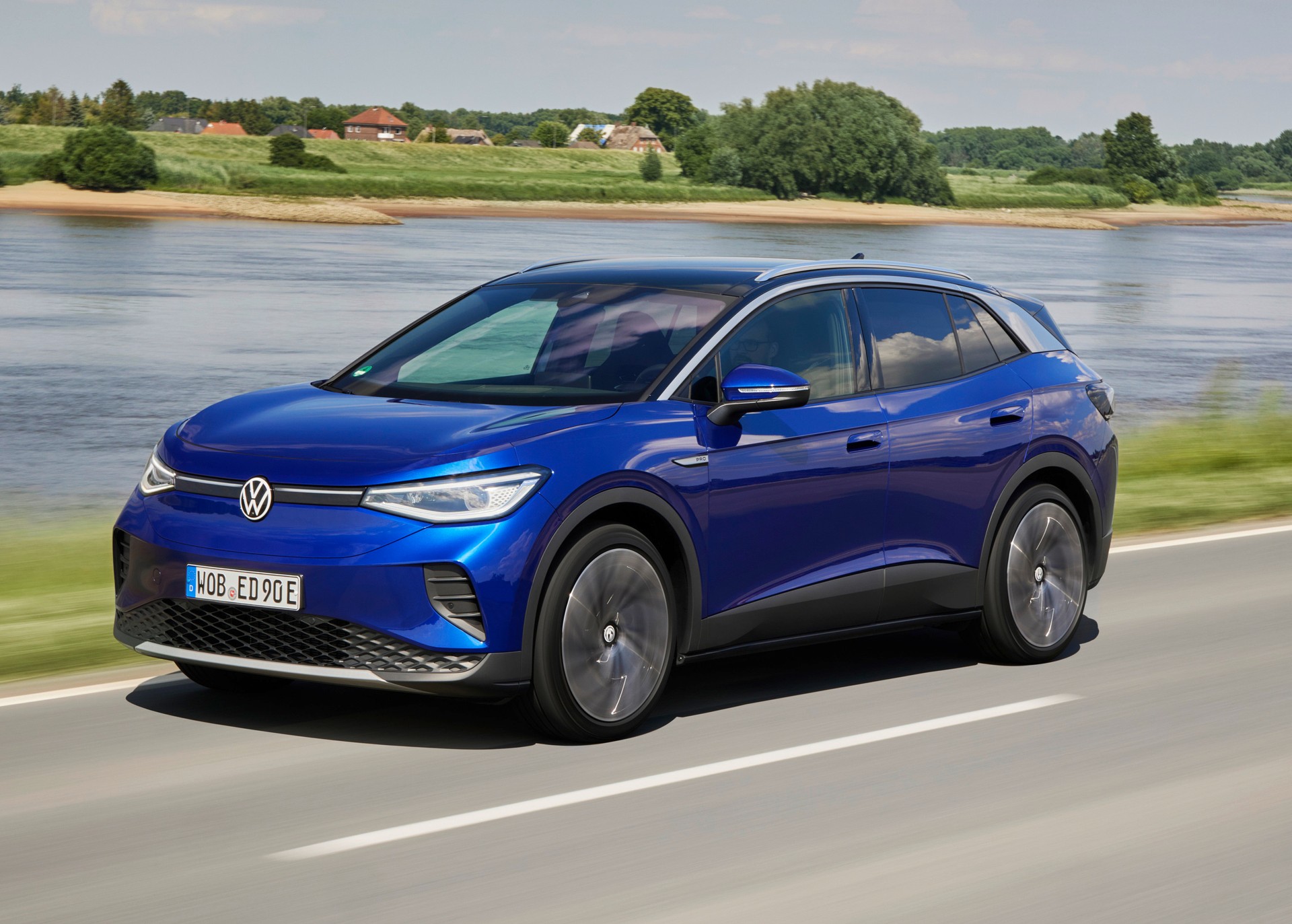 The car market in October 2022 It grew by 14% compared to the same month in 2021 recording 903,533 registrations, according to the new monthly report from Jato Dynamics. This is the third consecutive month of growth after a prolonged negative period. However, the growth in the months of August, September and October was not enough to offset the losses incurred in the first seven months of the year.
Well the VOLKSWAGEN range
October results were strong, the report highlights Through the excellent performance of the Volkswagen Group Which recorded 230,115 registrations, with a growth of 40% thanks to the results of Audi, Skoda and Cupra. However, this is a much lower level than before the pandemic (about 302,000 cars were registered in 2019).
Toyota also did well, with sales up 47% thanks to the arrival of its latest model. Lexus saw its volume decrease by 14%. Ford increased registrations by 35% thanks to Puma and Fiesta, but couldn't match the 2019 and 2020 volumes.
The report adds that Oct A record month for MG With over 12,000 records. Last year, the label had just 4,800 registrations, and 2,900 in 2020.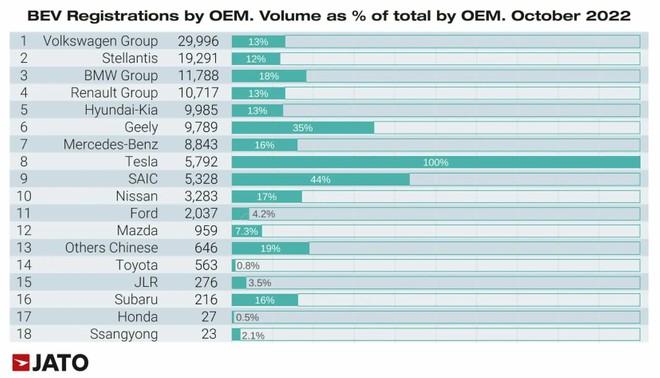 When accessing data for power sources, i electric car (understood as 100% electric and plug-in) It accounts for 23% of the volume the total. Despite a 15% increase in volume, market share remained unchanged in October 2021. Registrations for BEVs totaled 119,600 units, up 15%, while registrations for PHEV models totaled 88,200 units, up 13%. Since the beginning of the year, demand for electric vehicles has increased by 24% to 1,103,055 vehicles. Volkswagen topped the ranking of brands in the electric sector in October.
Best selling models
Among 100% electric vehicles, the best-selling vehicle in October 2022 was the Volkswagen ID.4 with 6,069 units. After the VW ID.3 and then Electric 500. Teslas are absent in the top ten of the month, showing that the US manufacturer always focuses on shipments of its cars in the last month of each quarter. In September 2022, in fact, the Tesla Model Y was the best-selling car of all time in Europe.

And speaking of best-selling models in the first place We find the Peugeot 208 with 17,075 units. After the Volkswagen Golf, then the Dacia Sandero. However, among the plug-in components, Ford Kuga stands out as the first in the top ten. Second place for Hyundai Tucson. Third step on the podium for Lynk & Co 01.
[Fonte dati: Jato Dynamics]
video