News
The Porsche 911 GT3 RS is very fast through the corners of the Nürburgring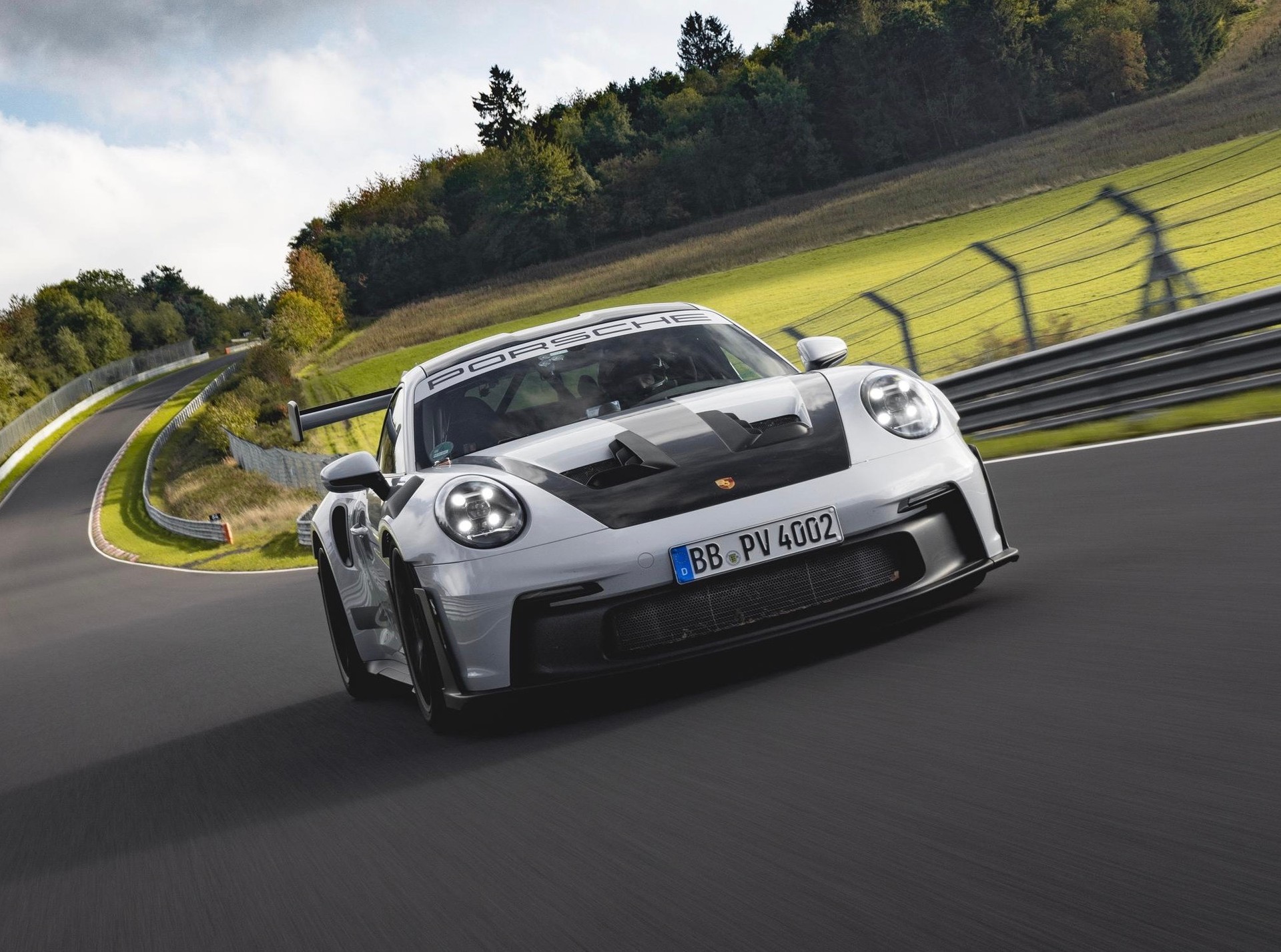 It wouldn't have broken any track records at the Nürburgring, including the production car (sports car) that the 911 GT2 RS won in 2021, with the Manthey Performance Kit, but New Porsche 911 GT3 RS Nevertheless, he impressed on the German circuit, which shows the impressive work done by the German manufacturer.
In fact, Porsche shared a video of its supercar running through the curves of the Nürburgring with the driving force of Porsche brand ambassador, Junior Bergmeister, who managed to squeeze the car's potential to the limit despite the less-than-ideal weather conditions. The German supercar that was born for the track but approved for road use, has managed to get 6 minutes and 49.328 seconds at a distance of 20.8 km From the northern ring of the Nerburgring, 10.6 seconds shorter than the 911 GT3. The lap time was obtained in the presence of a notary.
Today, the 911 GT3 RS was able to demonstrate what it suggested at first glance: its absolute efficiency on the track. Given the suboptimal conditions, with strong headwinds on the long Dttinger and straight and excessively cold asphalt temperatures, we are satisfied with the time obtained. The 911 GT3 RS sets new standards in the areas of aerodynamics and chassis. Never before has there been so much motorsport in road cars.
The protagonist of the Porsche 911 GT3 RS in this fast lap is equipped with a Weissach package. It also has Michelin Pilot Sport Cup2 R tires with dimensions of 275/35 R 20 at the front and 335/30 R21 at the rear.
The new Porsche 911 GT3 RS was built without compromise with the goal of extremely high performance on the track, while also being certified for use on the road. It features a 4-liter engine capable of delivering 386 kW (525 hp). A lot of work has been done on the aerodynamic level. In fact, the German automaker claims that at a speed of 285 km/h, the 911 GT3 RS achieves a total downforce of 860 kgf, a value three times higher than the 911 GT3.