News
The Nilox M1 scooter: a good companion for getting around the city?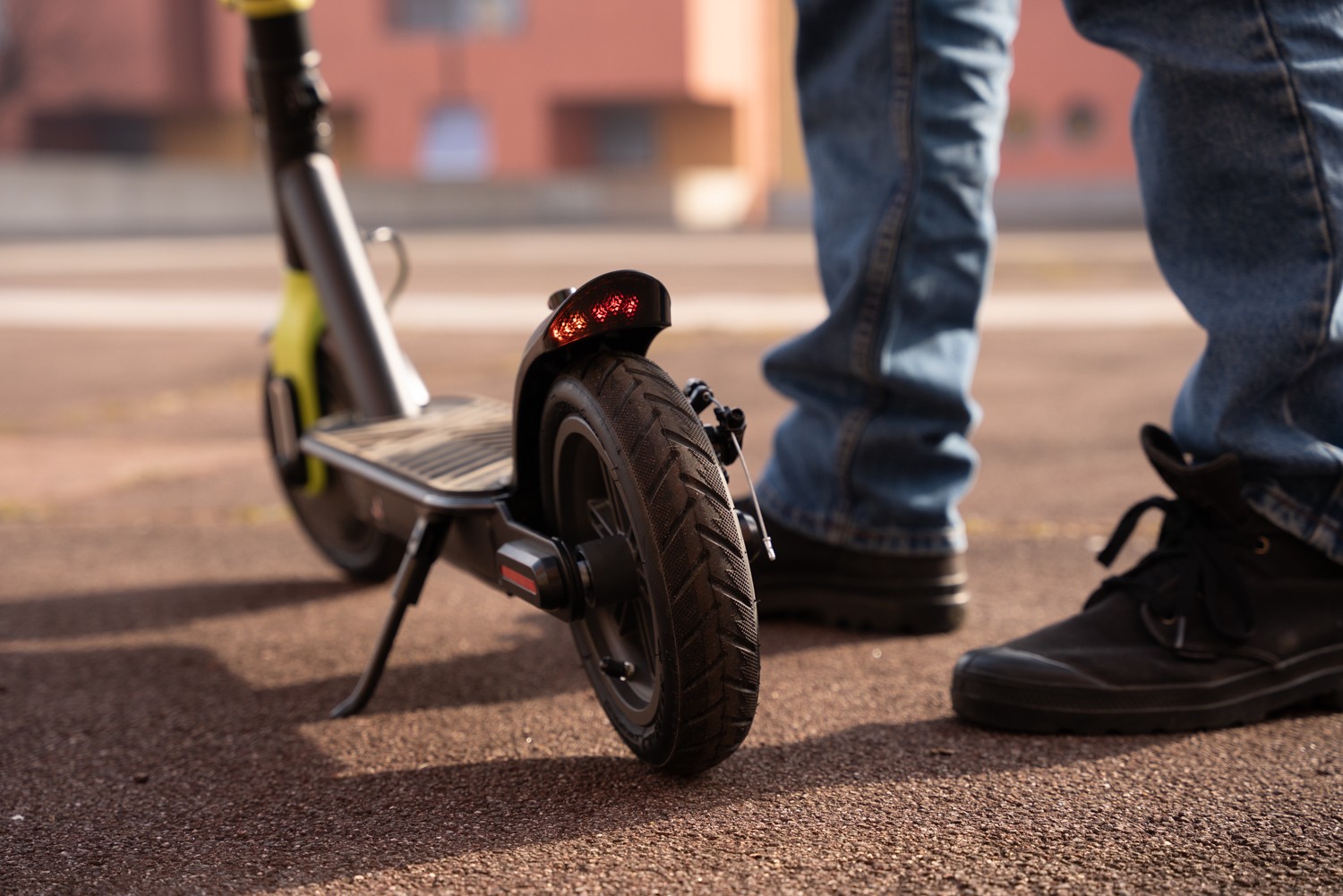 There are those who call them "means of the future," those who despise them and who, like me, have never had the opportunity to approach them, without the opportunity to understand their positive thoughts or critical issues. So we decided to try the new device for a few months Nilox M1 Electric ScooterIt is a new generation product that is also able to respond to new safety regulations for vehicles of this type. Will I be able to change my mind about electric scooters? Is it convenient in everyday life? How do you act? These are the questions during our test.
Technical Specifications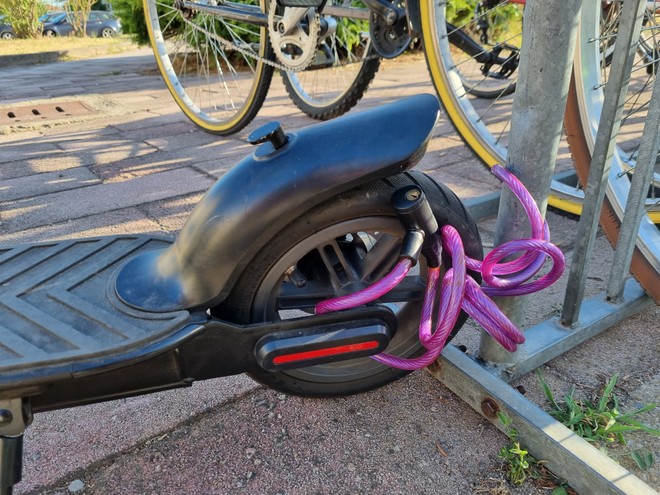 Let's start by telling you some technical features of the new Nilox M1. It is a new generation electric scooter, with a foldable solid frame made of aluminum and steel, which is able to support adults Up to a maximum weight of 100 kg. Gross body weight 13.8 kgmaking it easy to use and convenient to carry, with an easy and intuitive closing mechanism.
Features 8.5 inch wheelsa 350W brushless electric motor Built into the front wheel, powered by a 7.5 amp battery that allows it to reach a declared autonomy 25 km. Estimated charging time is about 4 hours, from a regular household socket, thanks to the charger included with the device. Among the most interesting features, the new Nilox M1 responds to the new safety regulations recently introduced on 09/30/2022, which state that there is Direction arrows at the back, two brakes (engine brake and disc brake at the rear) and the maximum speed is limited to 20 km/h (can be set by a special button).
In fact, the new Nilox M1 has the command to activate the direction arrows, which are inserted into the rear bumper, and if necessary, always with Nilox, it is possible to later purchase the front direction indicators, which can be installed directly on the sides of the handles, with a simple and intuitive mechanism. With the equipped LCD screen (which is well visible even under the sun) you can manage all the functions. There are three driving modes: #1, limited to 6 km/h for pedestrian zones, 2 with active LED headlights and a speed limited to 20 km/h, and finally 3, with a speed limited to 25 km/h. The real gem of the new Nilox M1 is the presence NFC digital key To "turn on" the scooter, a convenient card that works just like a car key, without which it is impossible to activate. Very useful for theft.
Design and ergonomics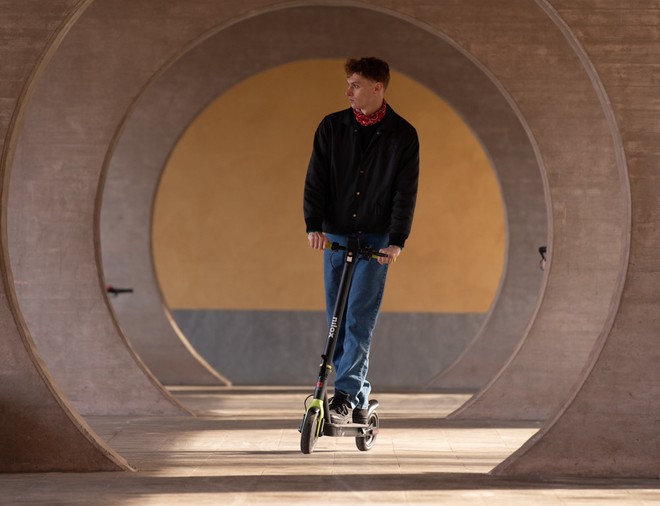 I find the new Nilox M1 quite aesthetically pleasing, with lime green details and knobs (soft rubber and excellent grip) that make it look elegant and sporty at the same time. It's not particularly large, despite the generous battery capacity. When opened, the dimensions are 106 cm, 111 cm high, and 45 cm wide, from handle to handle.
Here, for a 1.83cm person like me, the 111cm handlebar height can be a bit limited, forcing multiple times to arch the back, but don't worry. Excellent positioning of the controls, comfortable and easy to engage, on the left the arrow indicator and on the right the throttle switch. A hook for light bags is also provided. There is also the indispensable alarm bell, to warn pedestrians or other cyclists of our arrival, as it does not make a particularly sharp sound, unlike other mopeds.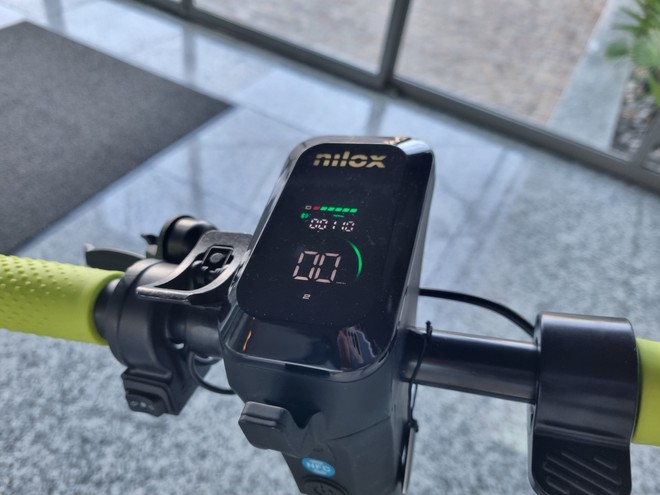 Since it is very thin, it is also convenient to fold it and put it in the car, for example, with closed dimensions of 106 cm in length, always 45 cm in width and only 46 cm in height. It fits without much problems on all models, but on smaller vehicles (eg Fiat 500 or similar) it is necessary to fold the rear seat down to insert it properly. Speaking of ergonomics and structural rigidity, the new Nilox M1 has an ergonomic screen well integrated into the steering column, with a strong coupling that avoids unpleasant inconveniences (eg: other models have a dormer screen, unstable in the event of collisions even in the trunk of the car ). It is actually a well-made and assembled product, with a few screws that, as often happens for these things, need some correction after a certain number of kilometers, because the vibrations may risk loosening.
Evidence – proof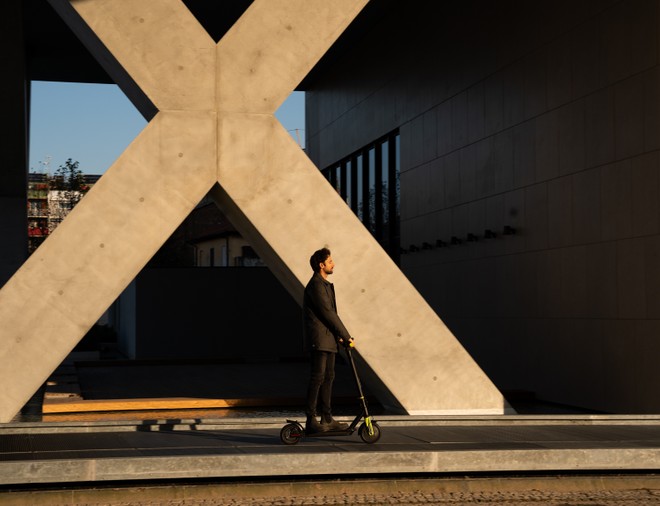 I've had the opportunity to try several scooters, but with the Nilox M1 I was able to get a clearer idea thanks to the long test session. There are many pros and cons in the long run, as is often the case with any purchase. And here are my impressions. It's a really convenient (possibly indispensable) mode of transportation for all those short or fast roads that may take longer to drive by car.
Navigating between populated centers is intuitive, fast and fast. It has become my favorite mode of travel for all those short trips like gym, supermarket, pharmacy, breakfast, bar etc and it's closed 4/5 km away. Living in a modern city, full of bike paths, on the outskirts of Milan certainly helped appreciate its functionality. In a few minutes, about 6/7 you can also cover 2 km of the road, a time roughly the same as the time used with the car (including getting out of the garage, ignition, traffic lights, traffic, etc.), given the fuel economy Also, the fun of traveling (especially in summer) is with the wind on you.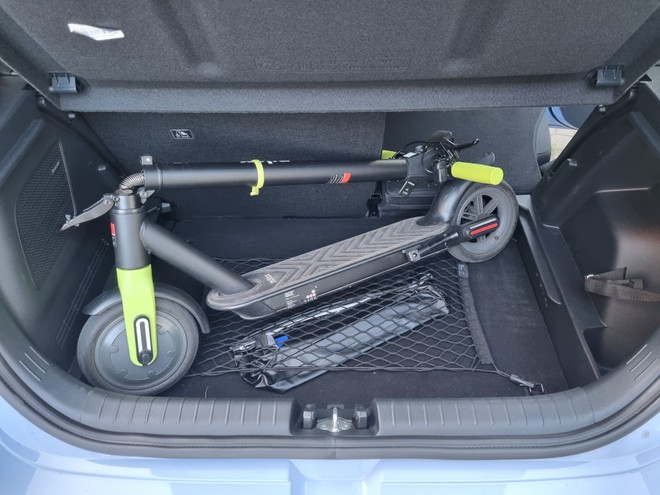 Speaking of performance, with the battery fully charged and entering Mode 3 – more performance, and the ability to hit 25 km/h – it's really fast, sometimes forcing you into sudden jerks, you have to get used to. Sneak quickly through traffic and cover distances in no time. With mode 1, the "pedestrian" reaches 6 km / h to be able to move in pedestrian areas, prohibiting alternatives, on sidewalks. In mode 2 – limited to 20 km / h – the battery is preserved, which reduces clicking. Pressing twice on the only button on it activates the powerful LED light, which is located in the fixed shaft of the steering wheel. At night it lights up perfectly and does not swing sharply, does not follow the turns of the steering wheel.
independence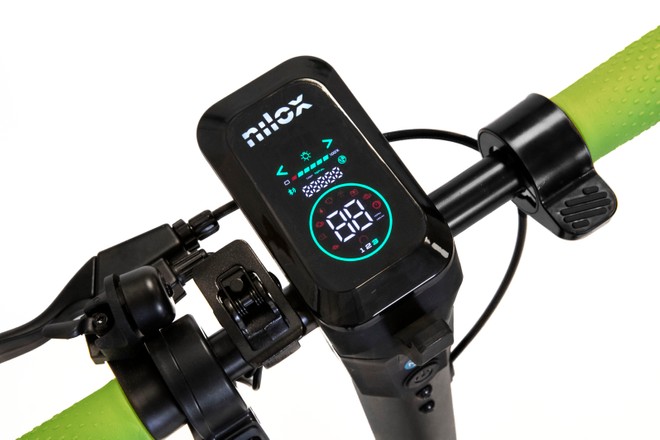 Speaking of autonomy, I've always chosen to use scooters In mode 3, the most performing, simulating the use of "unintelligent". I've never really walked on my feet, despite the fact that the range indicator is not very accurate (it often swings from 2nd to 5th order quickly), and I managed Covers 18/19 km without problemsHowever, getting to the end is a bit of a push and a little bit of interaction.
However, you have noticed That use cruise control At a constant speed, it can extend battery life, thus avoiding moving long distances with all throttle controls applied to the limit. With an estimated cost of around €0.10/€0.15 per additional top-up, which will likely travel around 20km (therefore €0.005/0.007/km), we understand how much higher the savings would be in a year compared to around €0.11/km estimated for a petrol car. Conventional (taking into account the average mileage of 15 km / liter and the price of the pump is 1.65 euros / liter).
Cash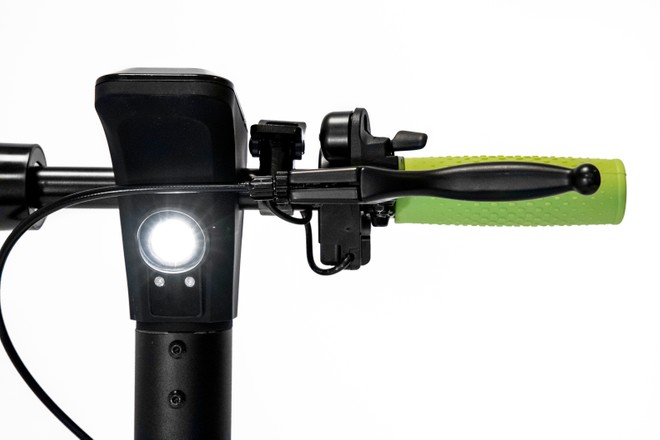 Is it the best product on the market? Probably not, but certainly well above average. with List price 399.00 € It couldn't be a super top of the range but it certainly touches many of the points found on quality scooters. One of the downsides (often found on many electric scooters) is the lack of a structural element to attach the lock to. I found myself having to hook my hook to the rear fork or rear wheel, and my hands often got dirty (especially if I followed wet or dusty stretches of road).
The lack of suspension on both wheels makes the ride stiffer, especially on cobblestones and uneven asphalt where the small 8.5-inch wheels struggle to ensure stability. Definitely the best models with wheels 10 inches or more. I did not really appreciate the excessive movement of the handlebars, they are very "quick" in their movements and are often prone to vibrations from the ground: it is always good to hold both handles firmly, without raising your hands for any reason (to turn on the lights or change modes, so it is good to stop, press and then re Employment).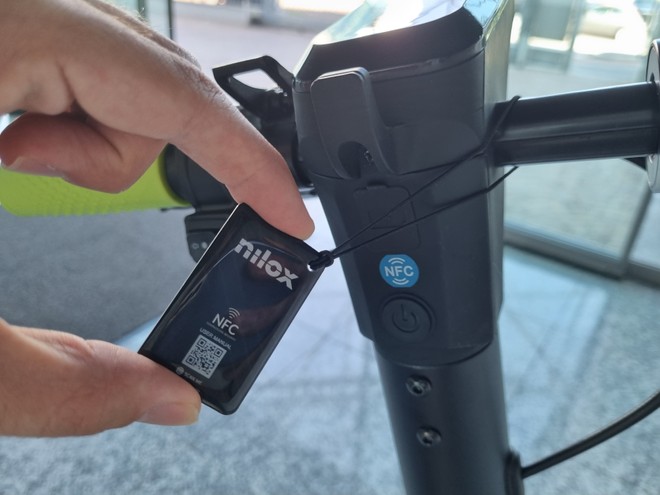 The display, then, is bright and attractive in design, not a champion in terms of ease of use. There are many sub-menus and non-intuitive functions, along with the NFC card. It is a good idea to read the entire manual carefully for the procedures. In the early periods, by mistake in the sequence of actions, I found myself unable to activate the scooter. Unfortunately There is no specific smartphone app It can check key information such as range, route, distance traveled or energy consumed. A serious drawback of such a modern product.
Bluetooth is there but it is somewhat useless if an app dedicated to this model doesn't help it. Finally, then braking. I had to adjust the rear disc brake cable a long time to find the right feel using the lever. Sometimes (perhaps thanks to the slightly worn rear pad) I had to apply a bit too hard for the little emergency braking. You better braking power more.