News
The Da Vinci Motor lands in Europe the DC100 electric motorcycle. From 26 thousand euros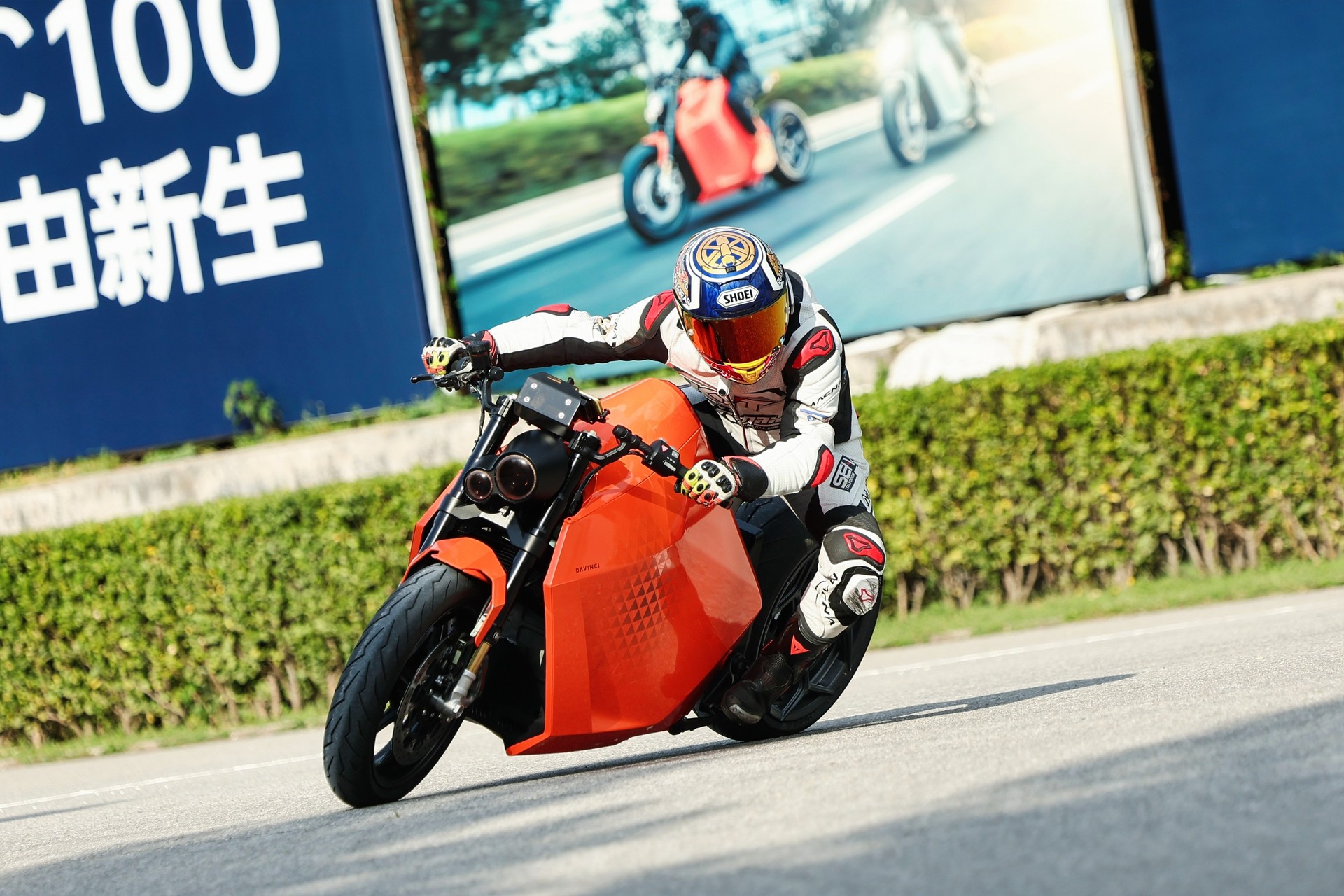 Da Vinci Motor is a Chinese electric motorcycle manufacturer preparing for Also for the first time in the European market. In fact, at EICMA 2022 he brought his own DC100 model which he will show in Europe. This is an electric motorcycle that we have talked about many times in the past and was launched in July 2021 in China. Even then there was talk of a future landing on the ancient continent.
A model that features innovative solutions as well as advanced security functions. For example, with the Davinci app, users can quickly manage and view vehicle features. In fact, once the smartphone is placed on the phone holder, this As an interactive control panelto become a navigation tool and provide information such as vehicle status, remaining range and location details.
Davinci Motor has worked hard to simplify the controls of the DC100. The intelligent control system seamlessly integrates multiple components, while providing instant, adaptive acceleration, along with intuitive controls.
Among the advanced functions are Hill Start Assist that makes it easier to get off on slopes, Ride Assist that allows you to move the bike up to 7 km/h to make the start smoother, and Hill Start Control that adjusts the downhill speed to improve both balance. and energy recovery, reverse assist, combined traction and braking control.
The Chinese manufacturer has not provided any particular additional information about the bike compared to what was already known. The DC100 features a motor 100 kw Powered by a 17.7 kWh battery capable of allowing a range of up to 357 km, according to the WLTP cycle. The maximum speed reaches 200 km / h, while it takes about 3 seconds to accelerate from 0 to 100 km / h.
price? The company is already receiving orders for this electric motorcycle that is being shown in Europe Starting from 26000 euros. Delivery is expected to those who pay a deposit between the second and third quarter of next year. Furthermore, Davinci Motor is preparing the groundwork for the opening of the first showroom and central hub in Europe. Rozana LibyaThe company's international business manager commented:
We are excited about the official launch in the European market, which is strategically important for Da Vinci. We are proud to introduce our brand together with DC100, the symbol of our mastery and innovation in R&D.