News
Tesla Model 3, a bolder look thanks to Manhart's work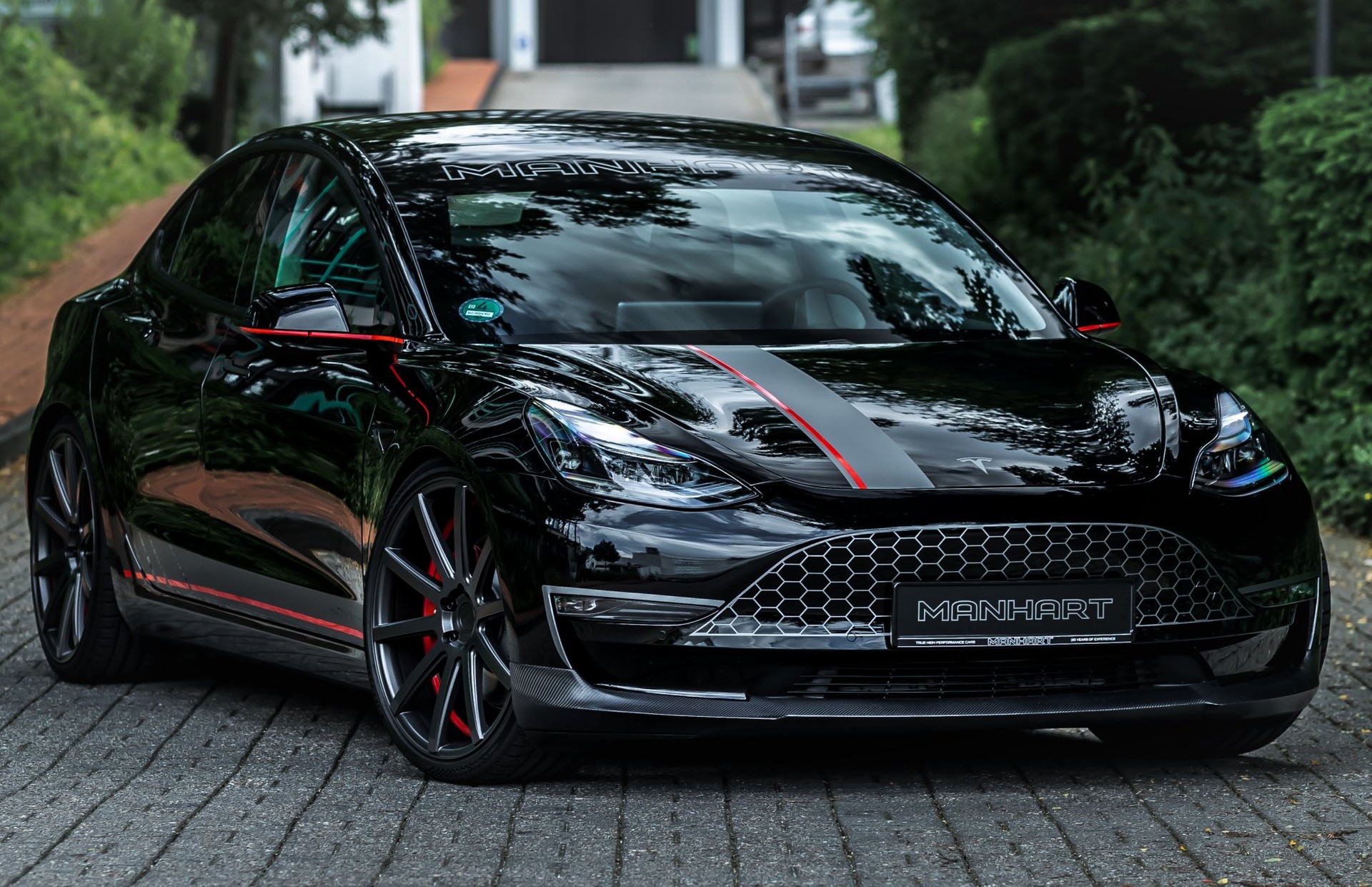 Manhart He also decided to get his hands on the Tesla Model 3 to give this electric car a grittier look. Specifically, the most high-performance model of the American sedan was taken, namely the Tesla Model 3 Performance. After modifications, the German tuner renamed the car TM3 510.
Manhart's interventions mainly focused on the vehicle's appearance and installation. Speaking of the powertrain, no changes were made. However, the Tesla Model 3, already on its own, delivers a very high performance from 0 to 100 km/h in 3.3 seconds and Top speed 261 km/h. We recall that the autonomy is up to 547 km according to the WLTP cycle.
Many Manhart modifications to other models often include significant performance increases. Indeed, their cars often produce much more power than production variants, but this type of interference is much more difficult to deal with with electric cars, as car manufacturers "block" powertrain management software to avoid third-party interference.
Speaking of the appearance of the car, Manhart provided, for example, one carbon divider. The German tuner also applied a series of stickers to customize the body. One of them, in particular, in the front, "simulates" the presence of a front grille with honeycomb texture. The electric car adopts 21 inch aluminum wheels Barracuda in Platinum Gray with 235/30 R21 tyres.
As for the setup, thanks to the introduction of new H&R suspension springs, the German tuner was able to Reduced ground clearance The electric car from Elon Musk. The braking system remained the norm. As for the interior, no specific changes were made. However, Manhart knows it can be done Some customizations Upon customer request. Changes that affect not only the passenger compartment but also some mechanical aspects such as the braking system. Obviously, when it comes to these car customizations, the only real limit is the budget available.