News
Steam Deck's Big Picture Mode in Desktop Test | How to activate it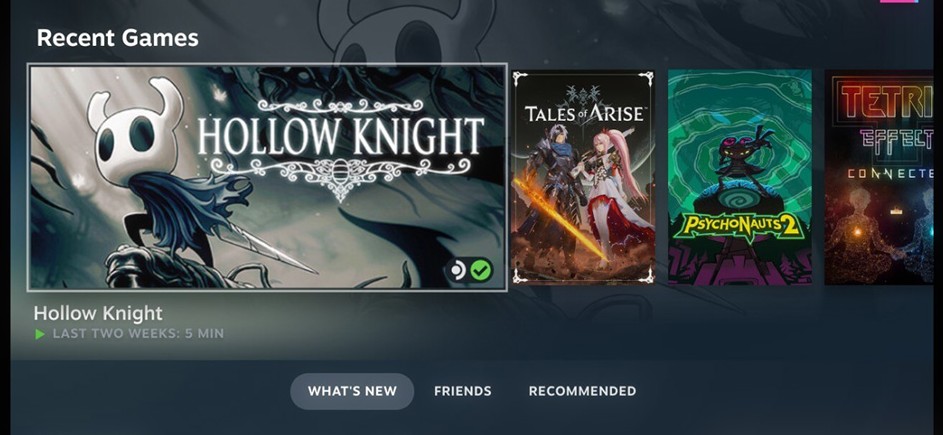 Valve is about to introduce a highly anticipated change for those who use Steam in a desktop environment and want to enjoy more interaction with a console. We've been talking about it for over a year now, but so far no concrete signs have emerged, and surprisingly, we've now moved from rumors to facts. The company decided to launch a kind of test mode Which allows users to experience one An unreleased version of Steam's Big Picture modemodified taking a cue from those installed in the Steam Deck portable console.
Steam made it known through a post on the official website in the news section, but since this is a non-final version, it is good to know that there may still be some bugs, but the developments will be able to speed up thanks to the support of the community, who will be able to actively participate By making his own observations. In addition to the updated appearance, The user interface also includes new features which Steam summarizes with this list.
New home screenwhere you can keep playing recent titles and find out what's new about the games in your library.

New global searchThanks to it, you can search in the library, the store and among your friends.

New control componentDesigned for ease of use in selecting, adjusting and creating custom control settings.

Steam store improved to navigate with the console.

In-game overlay has been updatedwith access to achievements and guides.

The ability to press the Steam – Help – PS button while playing.

New order menufor quick navigation to different parts of the interface.

Access via Steam – Guide – PS button.

New menu for quick accessto access notifications, friend lists, quick settings, and more.
Steam also provides instructions on how to activate Big Picture mode, which first requires activation of the trial version of the client, and subsequent modification of the shortcut to start Steam with the parameter "-gamepaduiLike the screenshot below.