News
Starlink for campers, service will be active from December | Prices and details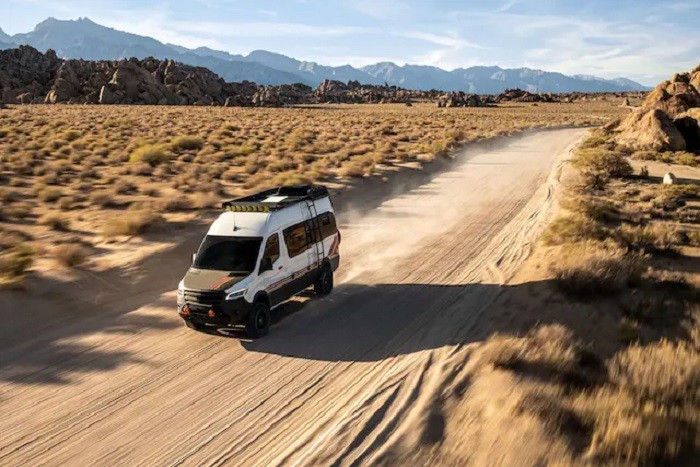 he is called starlink for camber Despite the seemingly restrictive definition, the new online service will be for vehicles such as campers, vans or vans, although the first categories will certainly be the most suitable for hosting them.
We also recently saw the new Flying Project, which SpaceX promised would be a real revolution for those who fly and need a fast and stable internet connection, and now we have new details for the usable version so far. Once you move, but this time on dry land. SpaceX announced that satellite Internet service Starlink will be available for mobile homes from December 2022 In some selected countries, including Italy.
In fact, one of the Starlink parabolic antennas was already expected to be mounted on top of or outside a vehicle that had been stationary for some time but only for stationary use such as at a camping site or at a booth location. Someone tried to make it work on the go, but with results below expectations of course. The reason is quickly explained: while the standard Starlink service uses SpaceX's primary satellite dish, it requires use on the go High performance flat plateWhich fortunately It has the same cost as the fixed cost, i.e. 410 euros. The service, however, will cost a little more, that is 85 euros per month Compared to the 70 required for a residential unit.
Here's how SpaceX describes it on its dedicated page.
The new high-performance Starlink Dish allows users to enjoy high-speed, low-latency Internet while on the go. With a wide field of view and advanced GPS capabilities, the high-performance Starlink Dish can connect to multiple satellites, allowing continuous communication on the go. The device is designed for permanent installation in the car and is resistant to harsh environments. Starlink offers campers the ability to suspend and reactivate service at any time and charge it monthly, allowing users to customize their service according to their travel needs.
The last point is also interesting Provides that the service can be suspended when not in useTherefore, it is an ideal solution for those who only need it for a few months of the year, consistent with travel and holiday times. Anyway, the service can be tried for 30 days and if we are not satisfied, we can return everything to SpaceX, and get a full refund of the cost of the hardware.
Speaking of mobile homes and converted trucks, have you already read our review of the Mercedes Marco Polo? There is also a video for zombies, which we suggest again at the end.