News
Spotify Platinum, the expected HiFi plan may arrive sooner than expected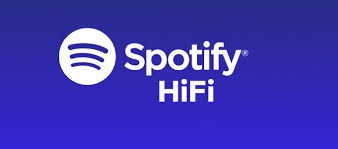 It's clear that Spotify may be on the verge of launching its much awaited and rumored subscription with premium HiFi audio, which sets it apart from the basic subscription with a new name: it will be called Spotify Platinum. The news comes thanks to the user redditwho said on the popular platform that he responded to a new poll that is fairly frank on the matter, and it seems that he will not be the only one to do so.
Thus we learned that the user had just canceled his subscription to Spotify Premium and as often happens when the subscription is closed, he was asked to respond to a short questionnaire about the reasons for this gesture.
The process is very common when deactivating similar services, but the real new is that the scan is then previewed among the alternatives A new level of membership Which can be determined, in theory, already in the next 30 days, and is called Spotify Platinum. This new level, according to the user uploaded screen, includes the lost HiFi sound that Spotify has long promised, along with a few other benefits. Let's see the screen shared by the user.
As can be seen from the screenshot above, the advantages include sound studio (maybe some sort of special spatial or surround sound), headphone tuner mode, other features called Audio Insights, Library Pro, Playlist Pro, and access to Spotify podcasts with limited ads.
Unfortunately The screenshot doesn't reveal what we want to know the most, which is the sound quality in detail. At the moment in Italy, the best offerings from Tidal and Amazon Music HD, are able to offer part of the catalog of FLAC files with a depth of 24 bits and a sampling frequency of 192 kHz.
But there is also The price we imagine will be translated in euros and dollars is 19.99. It immediately becomes clear that it is much higher than that proposed by the main competitors, so it remains to be understood why and whether it will offer some indispensable advantages. It shouldn't be long before it's all cleared up, because despite initial skepticism the screen sheds light on some form of market research, there are plenty of items and details on offer on the subscription. We will continue to follow developments and keep you updated if more news emerges on this topic.