News
SpaceX Falcon Heavy, a new launch completed 3 years after the last flight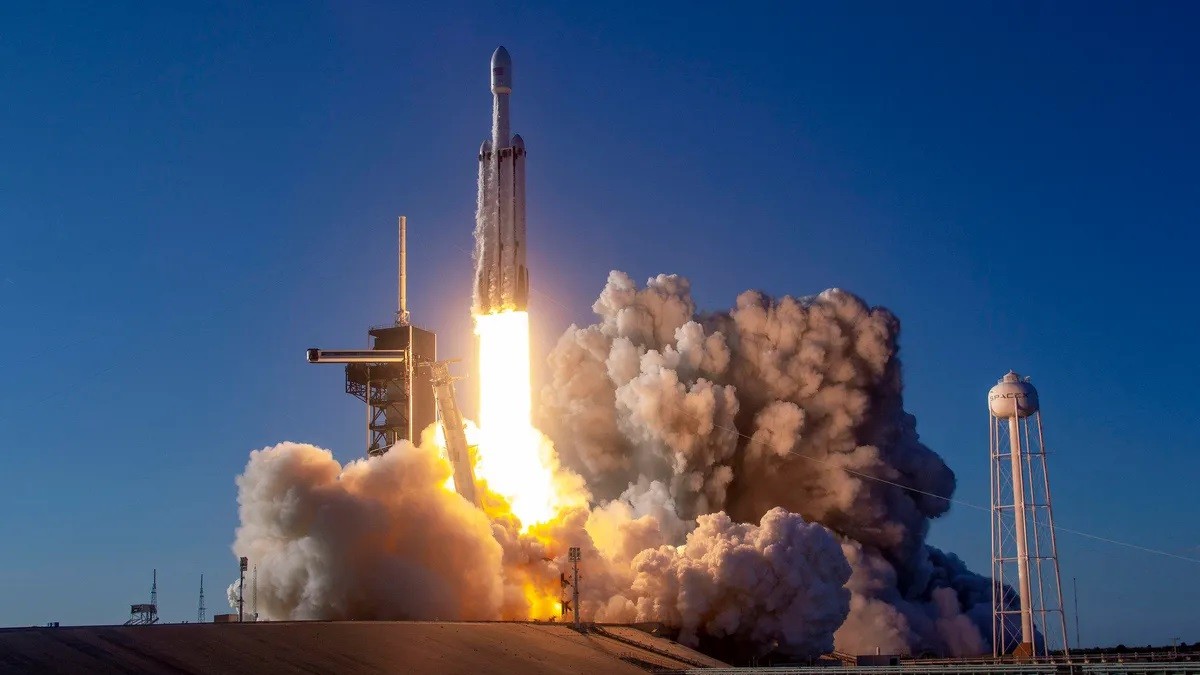 It hasn't been talked about for a long time, but after three years of inactivity, it was mighty SpaceX's Falcon Heavy has completed a new mission. Many of you will remember him as the guy who took the Tesla Roadster with Starman at the wheel out of orbit, which we'll probably see again in our segment around 2050, when he'll make a few passes near the ground.
But let's go back to the Falcon Heavy, the most powerful rocket that SpaceX currently has (pending the spacecraft), which in the past few hours has brought a series of payloads into orbit for the US Space Force. The mission took place on November 1, 2022, and as mentioned above, the Falcon Heavy mission was its first job since June 2019.
The mission, called USSF-44, lifted off at 14:43 our local time, from NASA's Kennedy Space Center, Florida, and minutes after launch, two of the three boosters landed safely at the nearby Cape Canaveral Space Station. Only the central booster of the rocket fell into the sea, because the mission predicted that the propellant to withstand the huge payload had been depleted, and therefore it was not possible to try to recover it.
The payload is partly unknown, because in addition to the prototype of the military satellite called TETRA-1, there was another larger one on board, the nature of which is unknown. The mission was originally scheduled for 2020, but undeclared payload problems have delayed it several times.
The Falcon Heavy primarily consists of three Falcon 9 boosters held together to increase thrust and payload. Although the configuration is less powerful than the SLS that will be used with NASA's Artemis I mission, or the Starship spacecraft equipped with a Super Heavy booster, eventually It is currently the most powerful operating missile in the world. Anyone who wants to review the most important moments of the live broadcast can do so from the link below, which shows in full what happened. But it's a video of about 28 minutes long, so nothing is impossible to follow from start to finish. Good vision!