News
Saudi Arabia will produce electric cars with Foxconn. Ceer brand was born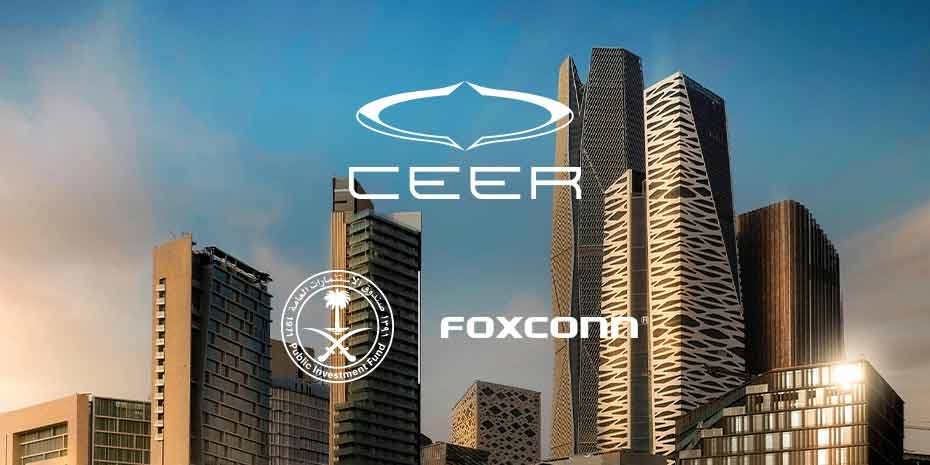 Kingdom Saudi Arabia The world of electric cars is being viewed with increasing interest. As we know, among the initiatives it implements, there is the investment in Lucid Motors through the Public Investment Fund (PIF) in the Kingdom of Saudi Arabia which will also lead to Factory building For the American brand in Saudi Arabia.
Now, this country wants to go further and announce Create a joint venture with Foxconn To produce electric cars directly. This is how he was born New Ceer brand. This initiative is part of Saudi Arabia's strategy to reduce its dependence on oil.
Specifically, the joint venture Among the sovereign funds of the Public Investment Fund and Taiwan Corporation. The Fund clarified that the Seer Company is the first Saudi car brand.Electric vehicles will be produced in the country, and a range of vehicles will be designed, manufactured and sold to consumers in Saudi Arabia and the MENA (Middle East and North Africa) region, including sedans and sport utility vehicles.".
The first models will be put on the market in 2025. The new company, which highlights the sovereign fund, will be able to attract $150 million in foreign investment, create up to 30,000 new direct and indirect jobs and contribute $8 billion to GDP. Kingdom by 2034.
There are interesting details of this ambitious project It is the role of BMW. In fact, the joint venture will use a number of Licensed Components From a German brand. The engineering of electric vehicles will be developed by Foxconn. Therefore, the Taiwanese company will provide a platform for the cars that will be designed. An unsurprising choice given that Foxconn has already created an electric platform that it licenses to manufacturers intending to build their battery-powered model.
The goal is to create electric vehicles that are reference points in terms of connectivity, information, entertainment and autonomous driving. Crown Mohammed bin Salman comment:
Saudi Arabia is not only building a new automotive brand, we are building a new industry and ecosystem that attracts international and local investment, creates jobs for local talent, mobilizes the private sector, and helps increase GDP. Saudi Arabia over the next decade, as part of the Public Investment Fund's strategy to drive economic growth in line with the Vision 2030 plan.
Unfortunately, many details are still missing from this ambitious plan. For example, we do not know the full extent of the investment. Moreover, nothing was mentioned about the location of the factory where the electric cars will be made.