News
Porsche 911 Turbo S, over 800 hp thanks to MANHART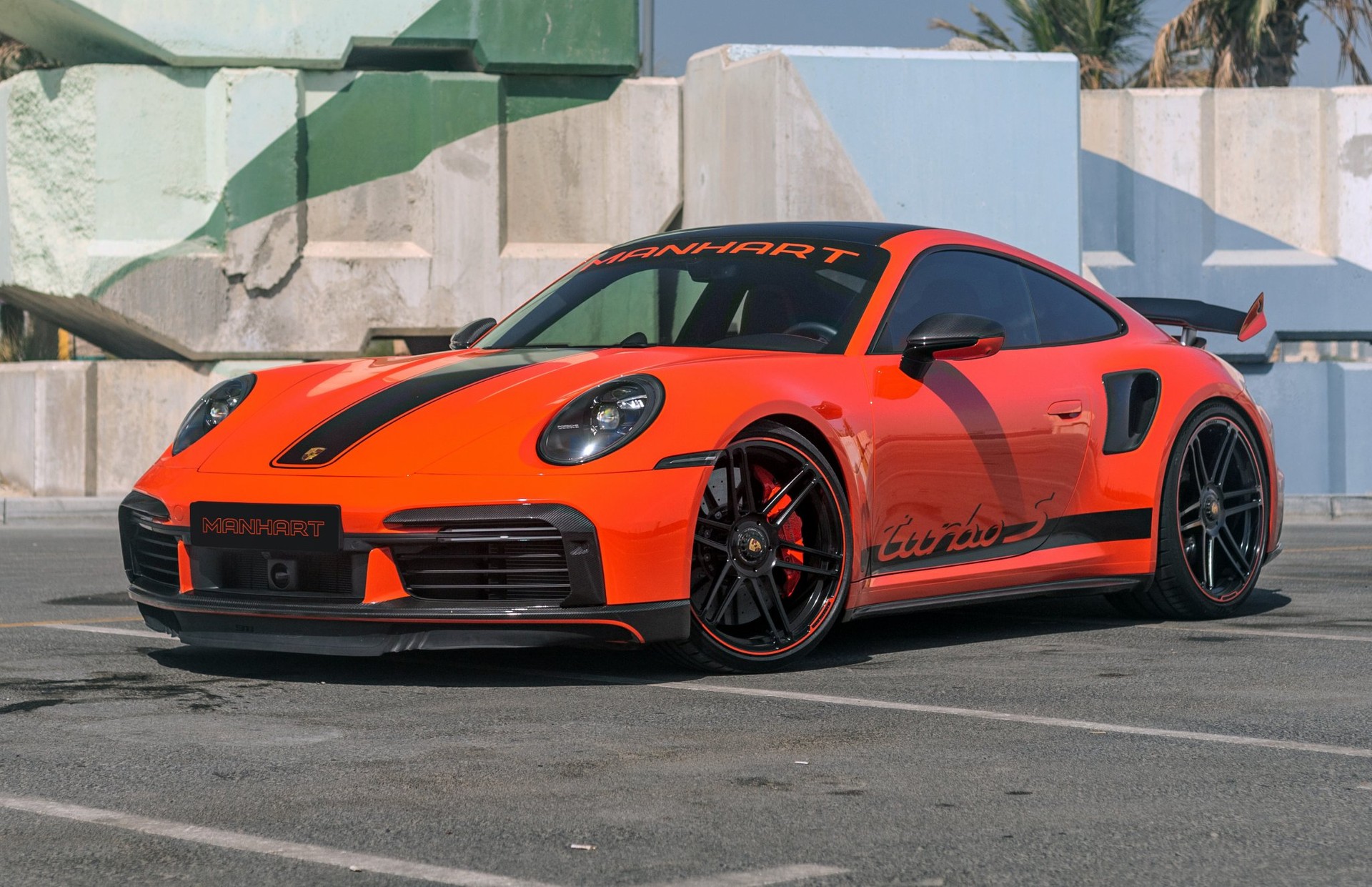 Porsche 911 Turbo S She is an athlete who is able to entertain all the lucky ones who are able to drive her. For all those who think that 650 hp (800 Nm) is not enough, Manhart has the right solution. The famous German coach put his hand on this sport and the result is there TR800 . collapsed Designed to be a thunderbolt between curves. In addition to improving engine power, changes were made to the setup and aerodynamics.
even faster
Manhart first worked on 3.8L 6-cylinder boxer engine Which can be based on the Turbo Performance package that includes a series of modifications to the turbochargers. Also, the tuner reset the ECU. Thanks to these interventions, the unit is able to It generates an impressive 833 horsepower and 965 Nm of torque. The German sports car also features a new MANHART stainless steel exhaust system. Due to the significant increase in power, the tuner also modified the eight-speed dual-clutch gearbox (PDK). Benefits were not disclosed.
In addition to the engine, Manhart intervened in the setting. For example, we find the new H&R springs that allow the ground clearance to be reduced by 30 mm. The sports car can also count on new MANHART Concave One wheels in satin black, 21 inches in front and 22 inches in the rear.
Prepare one Aerodynamic specific group For this sport that allows you to make the appearance more aggressive. All made elements, like the new splitter, are made of carbon fiber to reduce weight. At the back, in addition to the diffuser, we find a large adjustable spoiler.
For the interiors, leather upholstery has been chosen but customers will be able to customize it as they see fit by relying on the many accessories offered by the German builder. The only real limit is the budget available.