News
PayPal supports passkeys: Farewell to passwords begins in the USA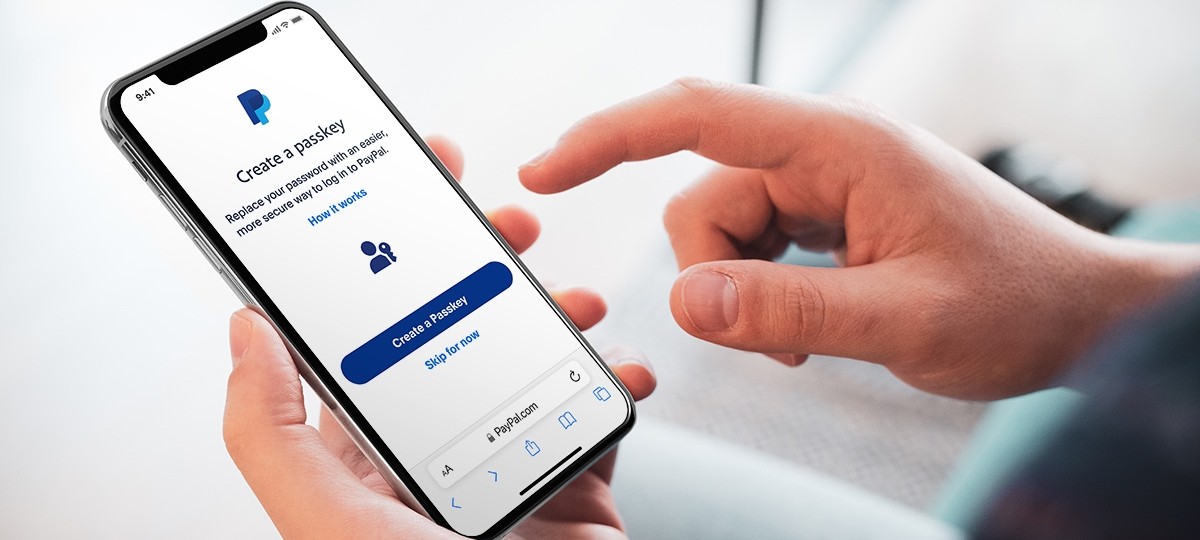 PayPal Advertises entering passkeys as an alternative way to access the password for accounts. The idea that prompted the FIDO Alliance to envision the new authentication system is an idea Overcoming the concept of password, weak by nature in terms of safety. Thus PayPal is one of the first companies to turn to passkeys to offer "A simple and secure way for customers to access the platform through anti-phishing technology".
The new sign-in technology is already available for iPhone, iPad and Mac users in the United States to sign in paypal.com, Then he'll be somewhere else by then Other platforms will support passkeys and in other countries starting in early 2023.
on me iPhone, iPad and Mac make it simple to access the passkey: US users can use their iPhone, iPad or Mac, updated respectively to iOS 16, iPadOS 16.1, and macOS Ventura (the latter two will be available in a few hours) to normally sign in to PayPal on the web and authenticate with their face (Facial ID) or your fingerprint (ID) touch) to automatically generate a passkey. The next time you sign in, with your passkey stored in iCloud Keychain, your username and password will be a thing of the past.
Thus PayPal wants to confront a phenomenon Forgery, which through the inherent weakness of passwords (just enter them in the wrong place…) poses one of the most troubling computer problems of modern times. Passkeys, on paper at least, solve many problems: you only need to have a face or a fingerprint No longer need to remember any passwords or somehow restore it if you forget it; To avoid this, there are many who use one or two on most or all of the accounts, exposing wallets and data to significant risks. Passkey support was recently introduced on Android and Chrome: Here are the details.
The release of passkeys is critical to PayPal's commitment to providing customers with simple and secure ways to log in and manage their daily financial lives — said Doug Bland, Senior Vice President and General Manager, Head of Consumer Division at PayPal. We are pleased to offer our customers a smoother checkout experience that eliminates the risk of weak and reused credentials and removes the frustration of remembering a password. We make it easy for customers to shop online.