News
Paramount Plus, news arrives in November 2022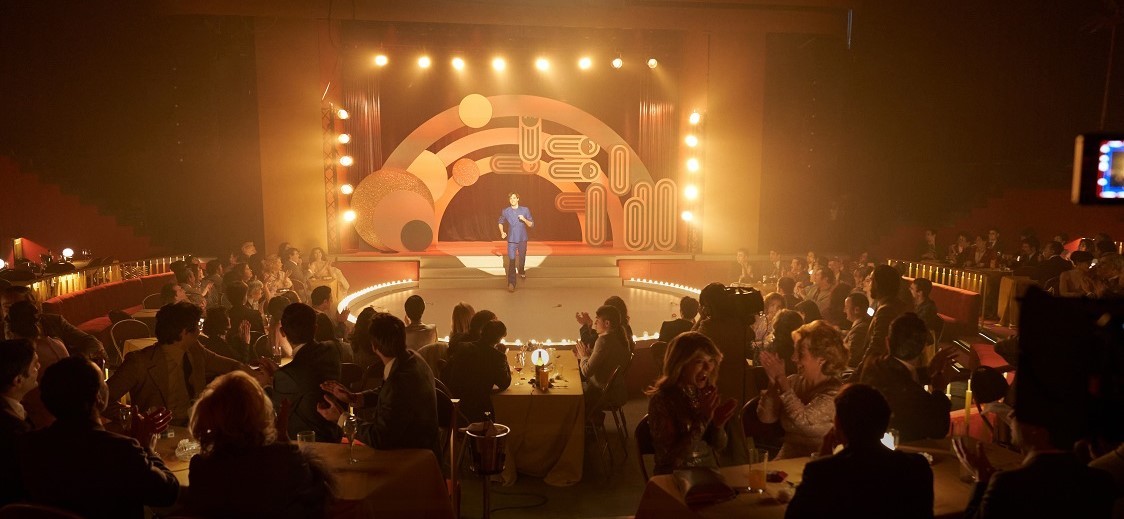 Paramount Plus is new and titles will take a while to expand with new original productions, but we're starting to work with this streaming service as well. Coming monthly news from November 2022, just like with other competing services, like Netflix for example, offering next month's releases related to our market. Here is the full list of news!
Bossi
BOSÉ is a Paramount + Original series produced by VIS in collaboration with Shine Iberia (Banijay Iberia), Elefantec Global and Legacy Rock. Directed by Miguel Bardem and Fernando Trolloules, written by Ángeles Gonzalez Cindy, Isabel Vázquez and Boris Izaguirre, with Nacho Verna. The six-episode series tells the amazing life of the artist Miguel Bosé who has a unique and recognizable personality, surrounded by an aura of mystery and magic, Miguel Bosé has always been a very special person, about whom little is known. For the first time and exclusively on Paramount+, BOSÉ breaks down the walls of the singer-songwriter's amazing life, strengths and weaknesses, and offers audiences an intimate glimpse into his career. Each episode focuses on a different song by Miguel Bosé and traces defining moments in the artist's life through flashbacks. The series takes place while promoting his multi-platinum album Papito, a special moment for Miguel who has decided to fulfill a long-awaited dream: to become a father. BOSÉ is photographed by Jose Pastor and Ivan Sanchez, who portray Miguel Bosé at different moments in his life. The cast also includes Nacho Frisinda as Bosé's father, Luis Miguel Dominguine, Valeria Solarino as Bosé's mother, Lucia Bosé, Alicia Burachiro as La Tata, the central character in Miguel Bosse's life, Ana Jara as the singer's best friend, Jose Sospedra Pablo Alborch, Miguel Angel Muñoz as singer Julio Iglesias and Mariela Garriga as Facio.




Available from November 3.
EX ON THE BEACH ITALY
EX ON THE BEACH ITALIA 4, the new domestic version of one of TV's most beloved franchises, produced by Fremantle, is being performed for the second time in a row by Cecilia Rodriguez and Ignazio Moser, and also sees a special engagement by Elettra Lamborghini in the role of digital ambassador. Ten boys and ten girls leave for a dream vacation in a picturesque location in Colombia, to experience a fun-filled adventure and maybe even find love. However, they don't know that one of their ex will pop up from the beach every day! Cecilia Rodriguez and Ignazio Moser lead the story of this edition.
Available from November 30th.
SKYMED – S1
The series follows the successes, failures, and hardships of nurses and young ambulance pilots in remote northern Canada (Maritoba). The personal lives of the heroes, including dramas, secrets, love and sex, are intertwined with intense and high-risk travels and rescues. The characters participate in several storylines, including stories between nurse Hayley (Natasha Callis) and Captain Austin (Ason Nadgyewan) and the character between Tristan (Khion Clark) and Nowak (Thomas Elms).
Available from 16th November.
Flatbush are wrong – c 2
A comedy series about the lives of Dan and Kevin, two friends who struggle to break out of the monotony of their lives and try to make their way to the Flatbush neighborhood of Brooklyn. The lead actors, Kevin Izu and Dan Perlman, are also the creators of the series and have given their characters their own names.
Available from 15th November.
Director
The FIFA World Cup is a national event in Argentina. The vice president of a domestic electronics brand, close to bankruptcy, is implementing a unique marketing strategy: to connect the company's fate with Argentina's World Cup qualifying qualifiers. If they don't qualify, the company will give their customers the money back, and leave the TVs to them as well. It sounds like a safe bet but things get complicated. Will luck save him, or will things get worse? Inspired by a true story.
Available from 14th November.
Adriano Imperatore
Documentary series about one of the greatest legends of Brazilian football: Adriano Imperatore. It is the story of his life and football career: fame, personal struggles, money, depression, family and above all, the love he had for his assets. A boy who grew up in one of Brazil's largest slums, Villa Cruzeiro, became a soccer star who turned down million-dollar contracts, fame and fortune to be able to live alongside his "people".
Available from November 22.
real dream
A mini-documentary series on a seemingly impossible challenge: how a modest neighborhood soccer team, FC Deportivo Tacón, turns into Real Madrid for Women.
Available from November 22.
MTV EMAs 2022.
A new edition of the iconic MTV EMAs taking place this year in Düsseldorf.
Available upon request from November 14th.
Homecoming in the real world: New Orleans
The third and final season of The Real World is spinning, with the entire ninth season crew reunited together for the first time in one house.
Available from 15th November.
All Star Challenge – S3
The Twenty 24 Challenge All Stars come together to see if they still have what it takes to become champions. Competitors find that they cannot escape their past.
Available from November 22.
Hall and Oats: Philly to Chile
A documentary about duo Daryl Hall and John Oates' South American tour in 2019.
Available from November 29.
Transformers: Earthsparks
Based on the iconic IP title 'Transformers', it is the all-new animated series that blends comedy and action and introduces a new generation of Transformers robots, first born on Earth. Together with the human family that welcomes and cares for them, they will redefine what it means to be a family.
Available from November 12th.
Rugrat
New episodes of the beloved 90's cartoon: Rugrats follows a group of adventurous kids as they discover the wonderful world around them.
Available from November 18.
Camp Coral: SpongeBob in Summer Camp
New episodes of the first SpongeBob SquarePants SpongeBob tells about little SpongeBob and his friends spending the summer building underwater bonfires, hunting wild jellyfish in the craziest fields of the kelp forest.
Available from November 25th.