News
One UI 5 is about to debut, Samsung confirms new features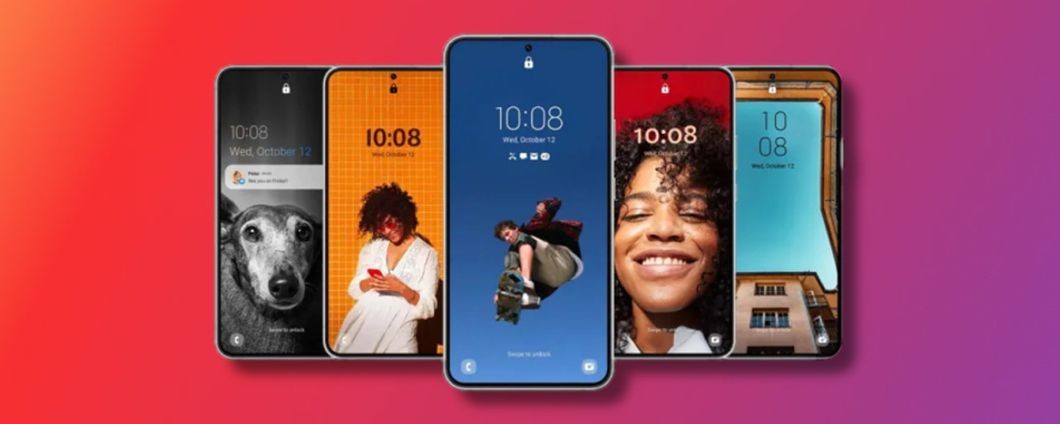 After a beta testing period that started last August, Samsung's One UI 5, based on Android 13, is close to debuting. In a press release issued in the past few hours, the Korean company said that it has worked hard in recent months to ensure that the new version of its user interface can offer the best possible user experience thanks to the valuable feedback received from many. Users who participate in the One UI Beta Program.
"From small details, such as smoother gestures, to full functionality, users have provided us with a lot of information throughout the development journey. Users confirmed that the Security Dashboard was a very important feature, paving the way for further updates. Which will allow them to gain more control over their privacy, and their feedback has also emphasized the fact that the new Bixby Text Call feature is incredibly useful for answering calls in harsh environments. As a result, this feature will also be offered in English from the beginning of next year."
Personalization
Bixby text call It will allow Bixby Voice to Answer phone calls to us when we don't have the opportunity. With Bixby Text Call, you can answer phone calls by typing a message that will be converted into voice, and at the same time, the interlocutor's voice will be converted into text. This function can be very useful, for example, when you are in noisy environments or in places where silence is required so as not to cause inconvenience.
Among the other new features of One UI 5 are Custom Actionswhich allows you to activate a series of actions based on your activities, the file the situation which allows you to create settings for different moments of the day, the file More intuitive notifications And more specific keys for answering and rejecting when a call is received. Moreover, with One UI 5, the video background functionwhich so far only existed in the Good Lock app, is now integrated into the lock screen allowing you to choose, cut and customize a video.
Widgets and settings
One UI 5 also delivers New widget options They can be grouped, taking up less space, to be selected afterwards with a simple swipe left or right. The tools can also suggest apps and actions based on the use of the device by the user and the context in which they are located. There is also a function that allows you to do this Easily extract text from images.
The list related to . has also been renewed Connected devices Which allows you to easily control all the devices connected to the smartphone and access Quick Share, Smart View and Samsung DeX functions. also submitted a Easy access to the earbuds menu To quickly switch between devices.



PRIVACY AND SECURITY
Also great importance to control PRIVACY AND SECURITY One UI 5 bundled together into a single dashboard that's much clearer and easier to navigate. With a quick look, in fact, it is possible to get a quick overview of the security status of your device and find suggestions and warnings to improve it further. Finally, One UI 5 also introduces a new notification on the sharing interface that alerts the user if they are about to send someone An image containing potentially sensitive information, (credit card, driver's license, passport).