News
Motorola Razr 2022 official: ALL NEW COLLECTION AND TOP | Preview and price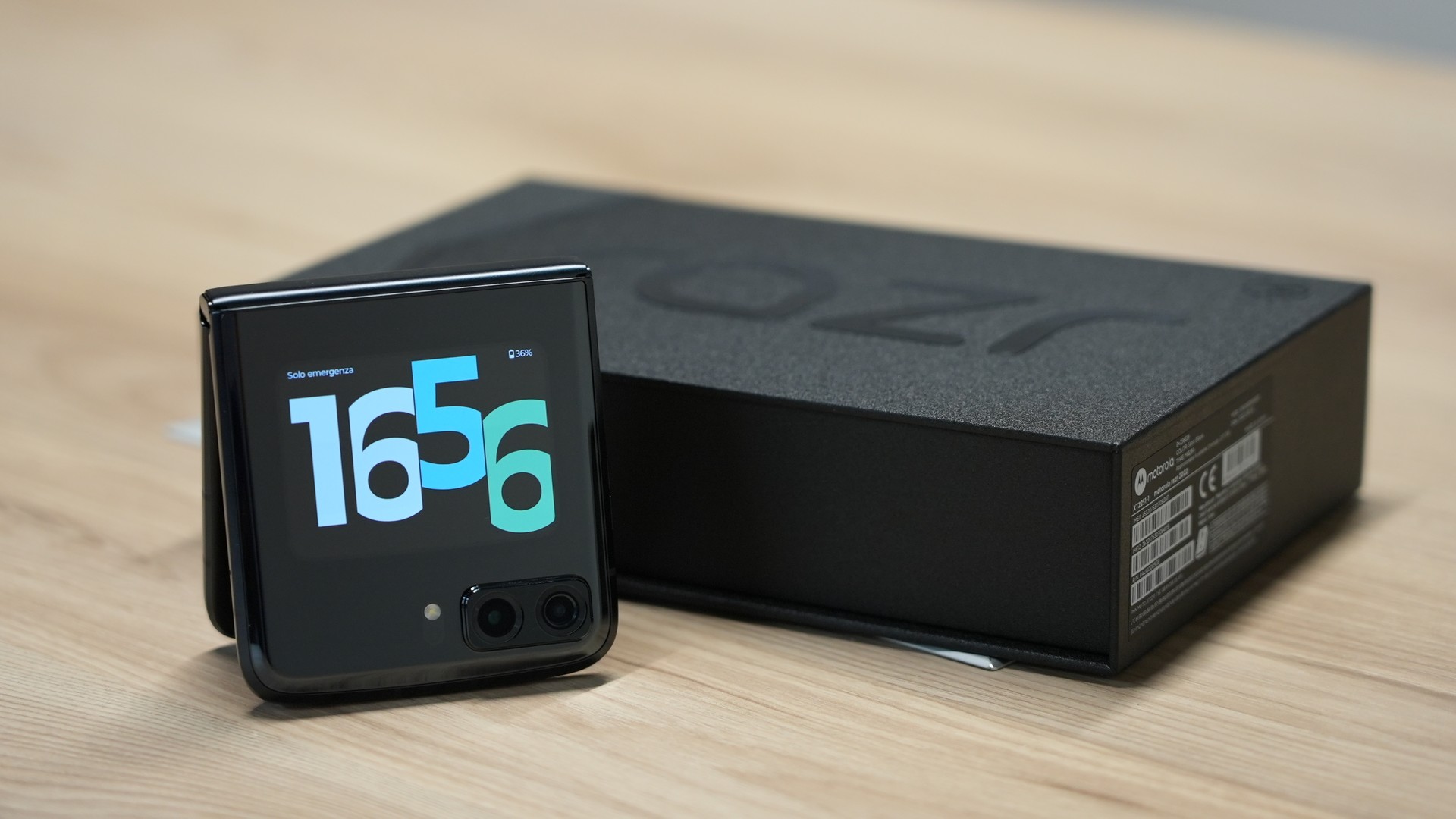 After a vacation where we didn't see a revamp of the iconic Motorola Razr, the brand is finally introducing its new foldable. A highly anticipated smartphone that completely revamps the design, hardware and positioning compared to the previous model.
A product that finally fits into the market where, so far, there has been only one competitor: Samsung with the Z Flip 3 and 4. Although Huawei in fact also has a small foldable product, the Chinese company is no longer the Italian protagonist. Market due to lack of Google services. Razr 2022 So it not only presents itself to the public as the highest group in all respects, but has the task of being able to scratch part of the monopoly that Samsung deservedly won.
RAZR 2022: Has it all and finally uses it!
I'm a fan of Motorola, the brand I hold in my heart since the '90s and who has been able to draw a very strong line in the mobile and telecom sector in general. The Razr was an iconic product, a smartphone I've owned in countless hues and, perhaps like some avid readers who follow us, I've personalized it by turning a paradigm that's been around for so many years into a very special gold type. A different historical era Motorola wanted to bring back with the first Razr Android model launched in 2019, then updated with a 5G version but still very much attached to the past.
A product that I never appreciated because it was difficult to use due to a very large chin, it was chosen as a stylistic reference for the original Razr but in recent years, it has not been very practical and not suitable for modern smartphone use.
The Razr 2022 is a clear change, and it's a completely different product that can offer everything you want from a small foldable smartphone. As you can see from the comparison, the Razr 2022 managed to have smaller dimensions than the previous range despite the significantly larger screen. An option that makes it very close to the Z Flip 4 without copying or cloning it.
The Razr 2022 in fact has a unique and recognizable design, and above all does not abandon references to the past. A smartphone that is finally appreciated, used perfectly and does not make us give up anything.
2.7 inch external screen It immediately demonstrates the uniqueness of the product compared to other solutions on the market. When you close it, you can use it, you can open apps, reply to messages, read notifications, interact with the camera, and much more. If you really want to exaggerate, you can also watch a Youtube video via an external monitor, which is not very useful but "can do".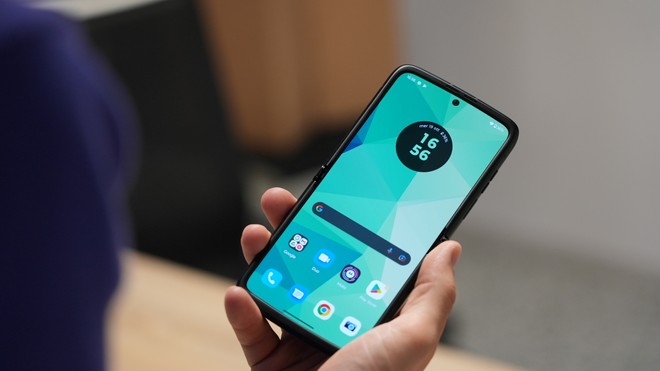 Once opened we have 6.7 inch pOLED With excellent quality and that brings us to the excellent custom Android interface from Motorola. Everything is exceptionally fast, smooth and snappy. This is obviously due to the apparent change in features that put the product in the upper range of the market by breaking with the past and with the unfortunate choice of a previous mid/high range processor.
Snapdragon 8+ gen 1, 144Hz screen, 8GB RAM (+2 GB RAM Boost), 256 GB of internal memory It's the specs not found in any foldable smartphone yet that make the Razr 2022 at the top of its class (well, you win easily with just one competitor that launched months ago).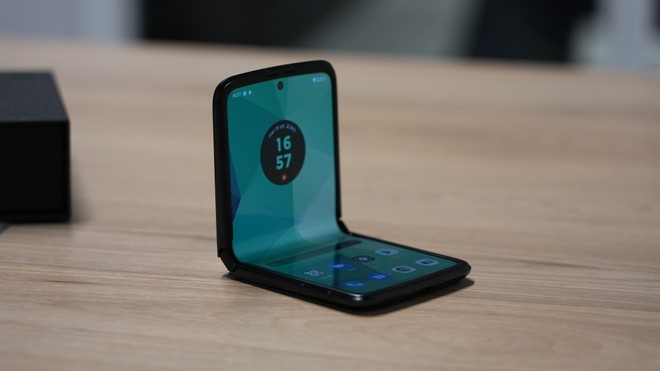 But Motorola not only changed the design and hardware, but also did a lot of work on the internal display and folding mechanism. Forget the previous RazrNow not only is the zipper closing system perfect, but The fold is the best seen so far on folded with this form factor. Although the light can still be seen a little by finger and at certain angles, it still shows a difference compared to the unfolded screen part, Razr 2022 offers a truly excellent viewing experience And you will really find it difficult to notice the fold even when you pay attention to it. important note, Razr 2022 is IP52 certified.
It will obviously take some time to understand the behavior of this screen in everyday use but I am confident that, as with other publications, there will be no major visual changes to the fold in the middle of the screen.
Complete software experience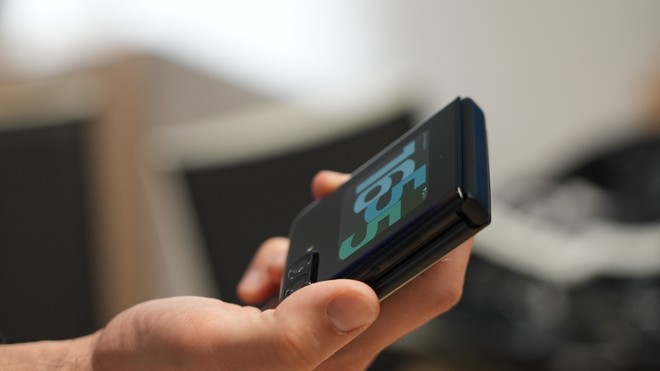 As mentioned, Chin drop brings a huge advantage in everyday usability. Gestures are now not only used with great pleasure, but all Motorola's custom software shows completeness and effectiveness without excessive distortions to the heart of Android.
Everything is well organized and the Moto app well contains all the features of the accessories that have always distinguished the brand. Also noteworthy is the presence of Wireless and cable ready because the video output is in Type C.
The real audio jack is missing, but SIM and Dual SIM support via eSIM is still there. As said in the twenty minutes we had with the product, I've been really pleased to play with it, use it and take advantage of all of its key features. The hinge isn't particularly hard, and it's a technical choice Motorola made at the design stage: the advantages are that it opens better than the Z Flip 4, and the disadvantage is that it doesn't get stuck in every possible angle. It is difficult to determine the best option, the real use will help us to understand it.
Camera with optical image stabilization (OIS)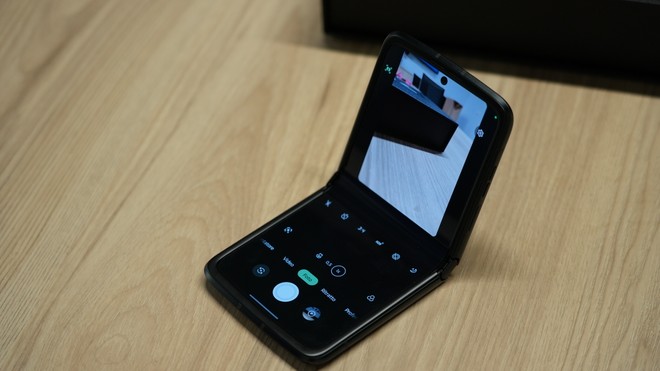 Although Motorola is not yet famous in the camera segment despite the excellent insights received in 2022 with the recently released Moto Edge 30 Ultra as its first 200MP smartphone, the Razr 2022 is still capable of incorporating excellent sensors for its class .
50 MP (f/1.8, 2.0μm) main camera with also optical stabilization (OIS), linked to 13 MP (f / 2.2, 1.12 µm) with wide and all-wide autofocus and 120-degree viewing angle. An effective combination, obviously not comparable to the top of the classic range but it seems convincing from the first tests (we don't currently have photo examples). Finally, there is a 32MP internally which definitely doesn't look bad in selfies.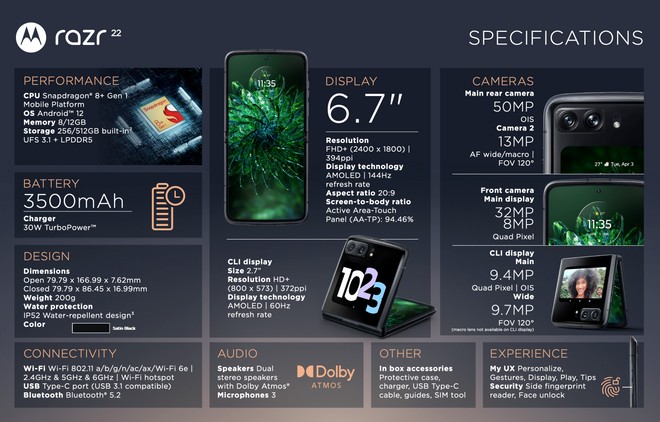 For more information, we leave you the full technical sheet:
Availability and price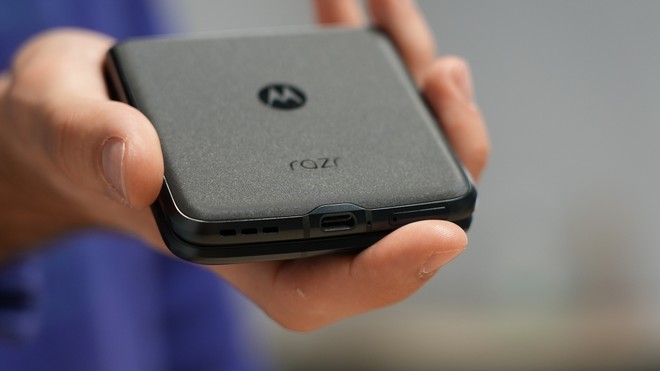 The Motorola Razr 2022 will be available starting today at the list price of €1,199. Certainly a high position but in line with the type of product, integrated devices and major competitors. Remember that Razr 2022 will get 3 years of updates and 4 years of security patches and that Android 13 is expected to arrive in the first quarter of 2023.
All that's left now is to wait for the full review, without denying that I'm too curious to try it out.
Video preview