News
Lucasfilm and Studio Ghibli together on Disney+. The short film about Grogu is a jewel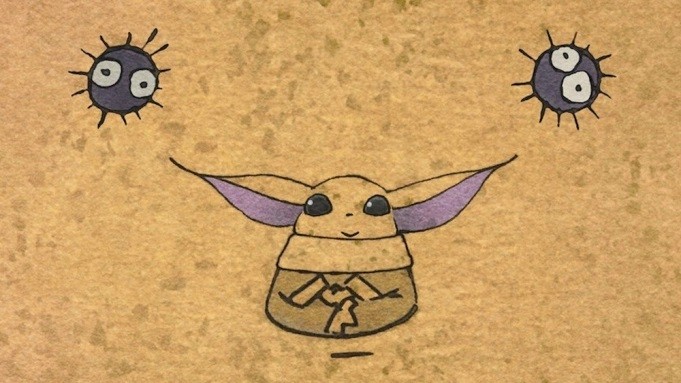 To everyone's surprise, Lucasfilm and Studio Ghibli joined forces to create short animated movie Zen – Grogu and Dust Bunnieswhich represents one of the most promising forms of creative collaboration, involving two entities that are far and near at the same time. The fully hand-drawn short film premieres November 12th on Disney+ today And the Grogu's wonderful alien reunion from The Mandalorian and anthropomorphic charcoal animals in Hayao Miyazaki's Academy Award-winning masterpiece, enchanted city.
Studio Ghibli sent fans into a state of decline with a series of tweets heralding the collaboration, first showing a video of Lucasfilm and Ghibli logos and then sharing a photo of a Grogu statue with Miyazaki out of focus in the background. Then the confirmation, which came only yesterday from Disney, which sealed the collaboration with a tweet.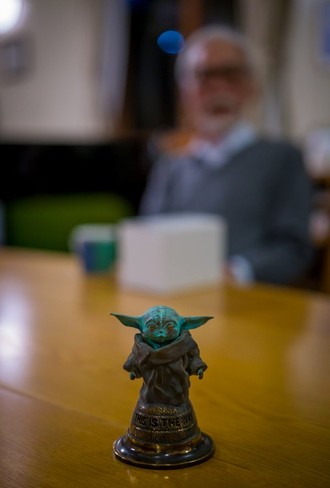 this is This isn't the first time Lucasfilm has collaborated with an anime studio. Beginning in 2020, Lucasfilm has hired animation studios in Japan to create nine short films for its anthology series. Star Wars: Visions for Disney+, allowing the narrative to expand within the Star Wars universe.
The first season premiered in September 2021, and the second season, which extends outside Japan to include studies in Africa, Europe and India, is expected to begin next spring.



Element
October 27
The news of Ghibli's partnership with Lucasfilm comes in the same month that The company opened a theme park in central Japan dedicated to Miyazaki's work, co-founder of the studio and the most famous director. Unlike most theme parks, visitors can explore places designed to evoke features of Miyazaki's animation, such as the Catbus of My neighbor Totoro for 1988. Tickets are available by reservation only, and at the moment, only for residents of Japan.
After retiring in 2013 with the wind risesMiyazaki has returned to Ghibli for his twelfth animated film, titled how do you live? It is based on a 1937 Japanese novel written by Yoshino Ginzaburo. The studio hasn't announced a release date for the film, but Ghibli President Koji Hoshino announced at a press conference held last month to reveal Ghibli Park that work was nearing completion.