News
Lenovo and Motorola, here's the laptop and smartphone that extends

If those of OPPO and LG expand, the concept of a new smartphone Motorola's 'rollable' products stretch. During the Lenovo Tech World 2022 event, Motorola showed for the first time that its new smartphone is capable of Switch from 4″ diameter to 6.5″ diameter with the push of a button. Also emerging is the concept of a laptop with a screen that can expand to nearly double the workspace.
The video released by Motorola does not allow you to see the entire hardware and mechanisms that allow flexible OLED screens to "open" and "fold". What we can see on the smartphone is that the extra portion of the screen sticks out from the main body, tapers off from the bottom edge, and the wallpaper comes alive to continue the extension phase. There is no visible front camera, which might suggest UDC solution (under display)Similar to the one that Samsung also adopted on its Galaxy Z Fold4 phone.
At the moment, it is not known if these Motorola concepts will ever hit the market or not. Apparently at least, the smartphone actually appears to be working, as battery icons and radio signals are also visible, but the company hasn't provided any further details anyway.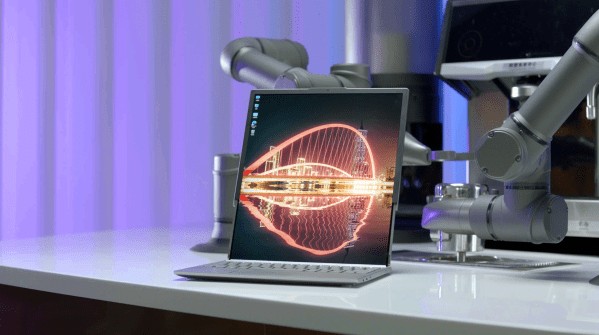 The foldable market is witnessing a particularly uncompetitive period with Samsung dominating its Galaxy Z Fold4 and Galaxy Z Flip4 phones. Other manufacturers, including OPPO, vivo, Xiaomi, Honor and Huawei, have launched their foldable devices in the market making their availability in China only. Other manufacturers, including TCL, have instead demonstrated many interesting concepts but have yet to create a product to be released on the market.
The foldable laptop market is also gradually expanding with Lenovo and ASUS launching products that can be folded to increase working space.