News
Jeep Avenger 4×4 Concept, an electric B-SUV already ready for off-road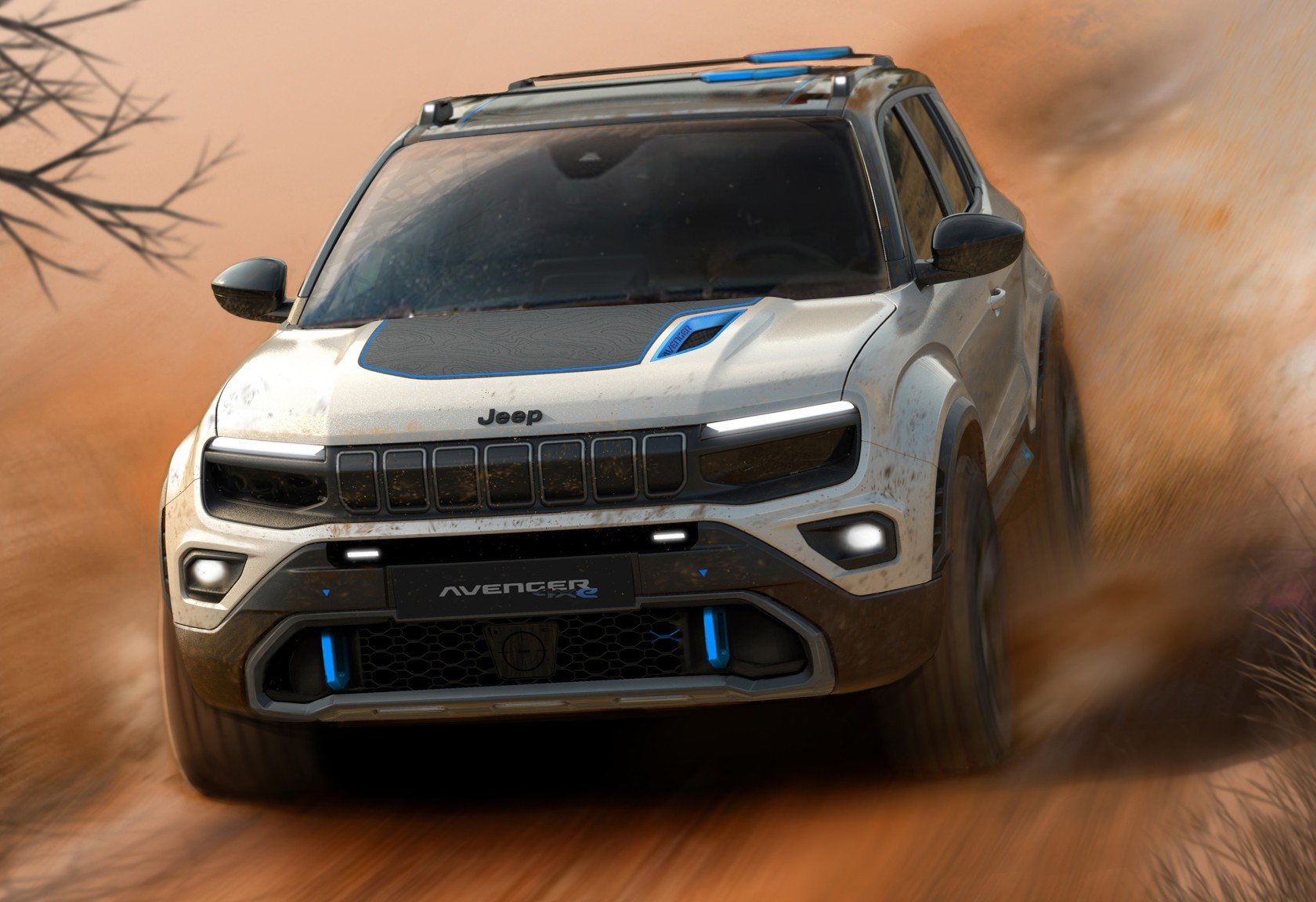 At the 2022 Paris Motor Show, Jeep Not only did it introduce the new Avenger electric B-SUV. In fact, I also brought a file Jeep Avenger 4×4 Concept. The idea behind this car is explained Christian MeunierJeep CEO:
The Avenger was designed from the start as a Jeep and an all-electric 4×2 model that truly delivers class-leading performance characteristics for a Jeep.




However, we can't help but wonder: What would happen if we put Jeep's electrified all-wheel drive performance into a compact form, while remaining true to the brand's unique language, capability and personality?
In short, the new B-SUV is a front-wheel drive model. That's why Jeep wanted to create a concept that was more off-road-oriented and equipped with all-wheel drive.
Nothing was said about a possible series release. However, it would not be surprising that in the future Jeep Avenger will be offered with all-wheel drive. After all, it was already speculated in the past, when the details of the B-SUV were not yet known, the variant could also arrive with all-wheel drive.
The brand says nothing about the mechanics of an SUV concept car but 4xe . badgeClosed mask and blue detailing show that it's always a file electric model. If this is indeed the case, a second electric motor will likely be introduced to provide all-wheel drive. Remember, the Jeep Avenger has a 115 kW (156 hp) engine with 260 Nm of torque powered by a 54 kWh battery.
Speaking of styling, the automaker highlights that the 4×4 concept features wider fenders and a wider track, and is equipped with tow hooks and larger tires. L 'The angle of attack has been increased to 21 degreesThe exit angle is at 34 degrees and the angle of incidence is 20 degrees thanks to the ground clearance which now exceeds 200 mm.
In addition, integrated headlights have been added to the front to improve visibility when driving at night. The test car also features a new roof rack system, with anti-scratch protection and a special belt system that compresses the luggage.
All that remains is to wait to see if a 4×4 version of the new Jeep B-SUV will actually arrive in the future.