News
Jaguar F-Type 75, Pre-Electric Special Edition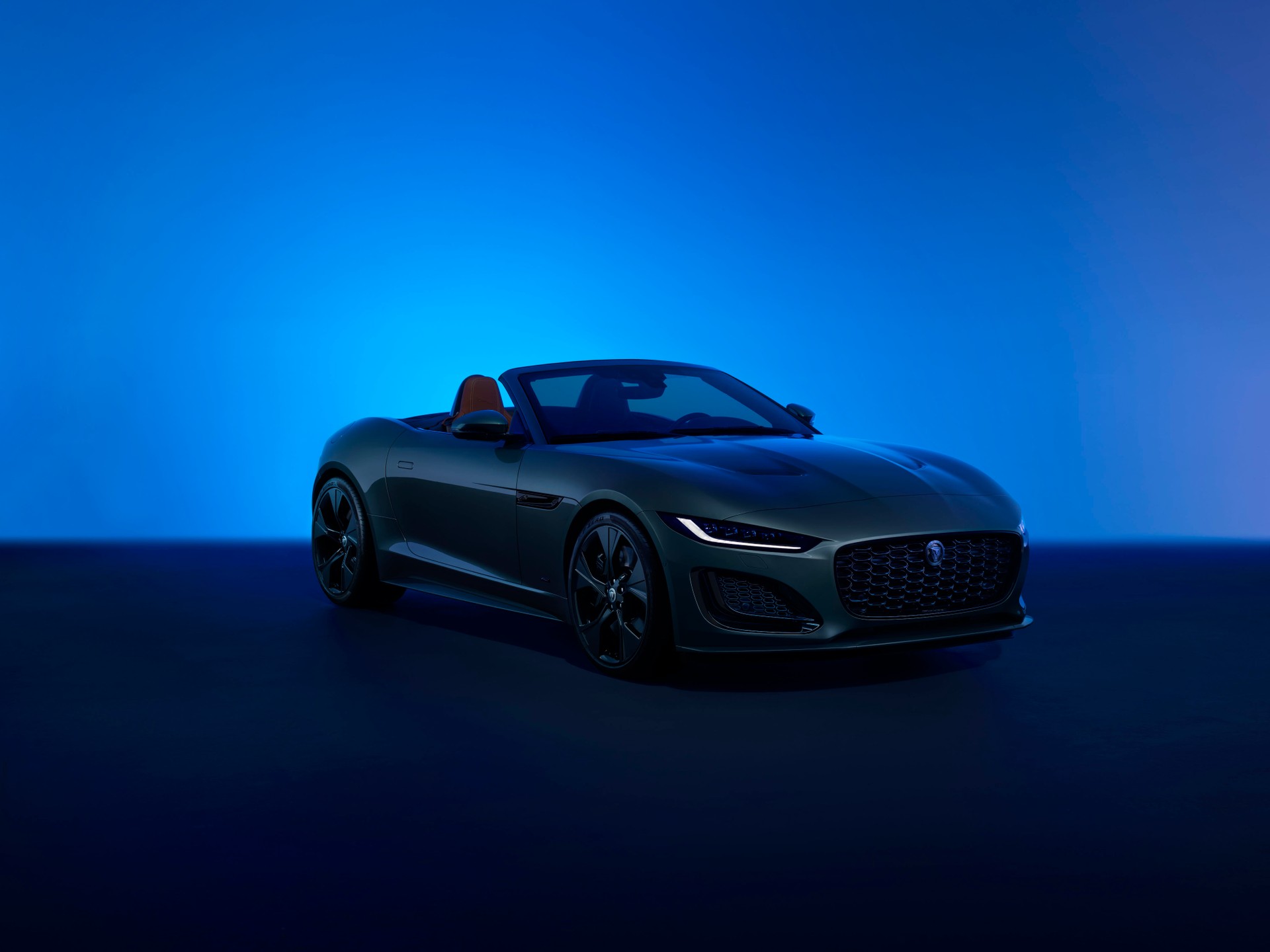 JaguarAs we know, it soon intends to revolutionize its entire range of cars as it aims to become an all-electric brand from 2025. Among the models to be discontinued is the sporty Jaguar F-Type. To celebrate the latest model of this sports car and 75 years on the XK120, the fastest production car of 1948, the British car manufacturer has decided to launch New F-Type 75 of the sports car, available in both coupe and convertible variants.
two copies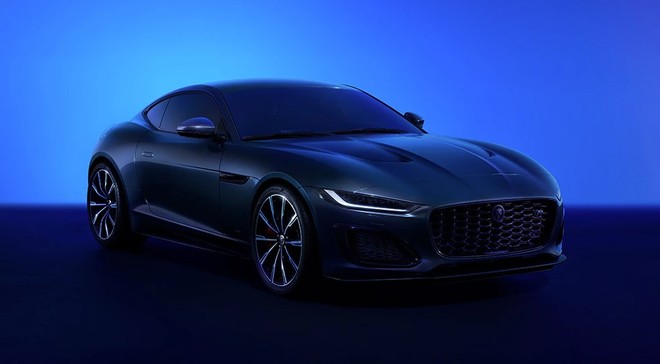 In fact, this "Special Edition" of the F-Type is also offered in F-Type R75 Edition. These two models stand out thanks to their exterior and interior design elements, rich equipment and 5L Jaguar Supercharged V8 Engine.
Jaguar has been known for 75 years for producing stunning sports cars that deliver performance, agility and maximum satisfaction for those who drive them. The F-TYPE Special Editions live up to these principles, while adding exclusive exterior and interior design elements that celebrate this lineage before Jaguar became an all-electric brand, starting in 2025.
These special models are recognized by the exclusive Giola Green metallic color. We then have standard LED headlights and 20″ alloy wheels with a five-spoke design in gloss black (10 spokes for the R75).
The R75 is fitted with specially developed oversized Pirelli P Zero tires and is available in 265/35/Z R20 sizes at the front and 305/30/ZR20 at the rear. This model may also have a Jaguar Carbon Ceramic Matrix (CCM) brake system. Distinctive front fender badges depict the F-TYPE's unmistakable silhouette. Equipped with a powerful V8 engine, these sports cars feature an exhaust system with 4 tailpipes at the rear.
As for the interior, these special models are distinguished by Windsor leather upholstery. In addition, stainless steel door sills and The presence of the inner black package. Technology-wise, we have 12.3-inch screen digital devices with customizable graphics. There is also an infotainment system with a 10-inch screen.
Engine and performance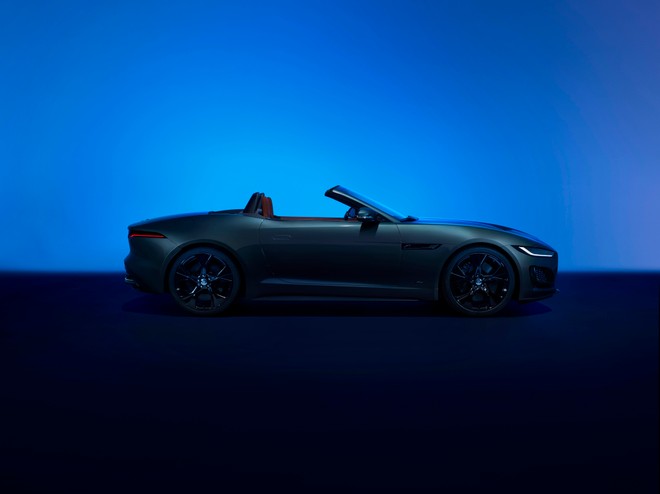 5.0L Supercharged V8 Engine Delivers 450 hp With 580Nm of torque in the Jaguar F-Type 75. to 575 hp With 700 Nm of torque on the R75.
The Jaguar F-Type 75 can be had with all-wheel drive or rear-wheel drive. Speaking of performance, the The maximum speed is 285 km/hWhile it takes 4.6 seconds to go from 0 to 100 km / h. On the other hand, the more "bad" R75 is only offered with all-wheel drive and reaches full speed Electronically limited to 300 km/h. It takes only 3.7 seconds to reach a speed of 100 km / h from a standstill. All variants are combined with an eight-speed Quickshift automatic transmission.
The first deliveries to customers will begin in January 2023. the prices? The price of the Jaguar F-Type 75 starts at 108,900 euros, while the price of the R75 version starts at 139,400 euros. Finally, we remind you that the sports car is also available in the R-Dynamic version with a 300 hp 4-cylinder engine, with prices starting at 75,000 euros.