News
INEOS Grenadier, off-road production begins. Delivery in December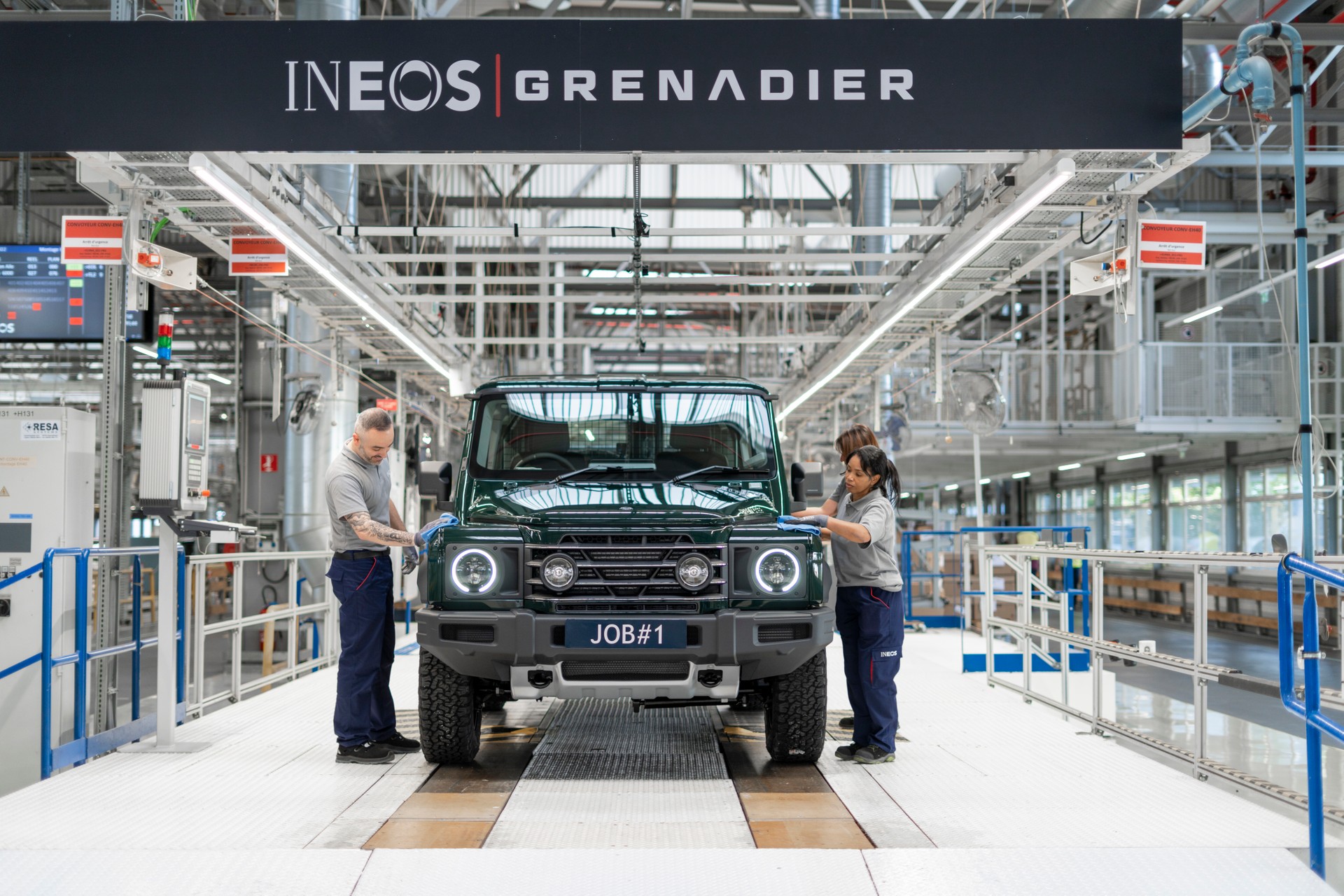 At the Hambach factory in France, Ineos Automotive started Off-road Grenadier Production Series which we have already had the opportunity to see closely in the past. The manufacturer says it aims to deliver the first models of its off-road vehicle for December, despite supply chain issues complicating production.
To support deliveries, INEOS Automotive has built an extensive network of more than 200 points of sale and service around the world. Mark TennantINEOS Automotive's Commercial Director commented:
We have come a long way since the project was launched in 2017 and this is a historic moment for INEOS Automotive as an automobile manufacturer. Reaching this point testifies to the tenacity and commitment of the entire INEOS Automotive team, our development partners and our suppliers – whom we sincerely thank. We can't wait to start delivery.
Grenadier is a very interesting model, a A real off-road car all of the essence and few frills. The idea of ​​the manufacturer was to create an uncompromising car to be considered a kind of spiritual heir to the original Defender.
We remind you that the off-road vehicle can be ordered in two versions: Station wagon or utility wagon with 2 or 5 seats. It should be noted that the Utility Wagon Edition is certified as a commercial vehicle. Grenadier owns engines of BMW origin. In particular, we have a turbocharged petrol engine with 286 hp (210 kW) and a torque of 450 Nm and a twin-turbo diesel with 249 hp (183 kW) and a torque of 550 Nm.
How much does an off-road vehicle cost in Italy? Starting from 71,990 euros Turnkey for the Station Wagon version and from 63,190 euros for the two-seater utility vehicle. And for the future, it looks like a pickup version will arrive as well.