News
Iliad, increases up to €4 for the new home fiber offer and the arrival of IliadBox Wi-Fi 6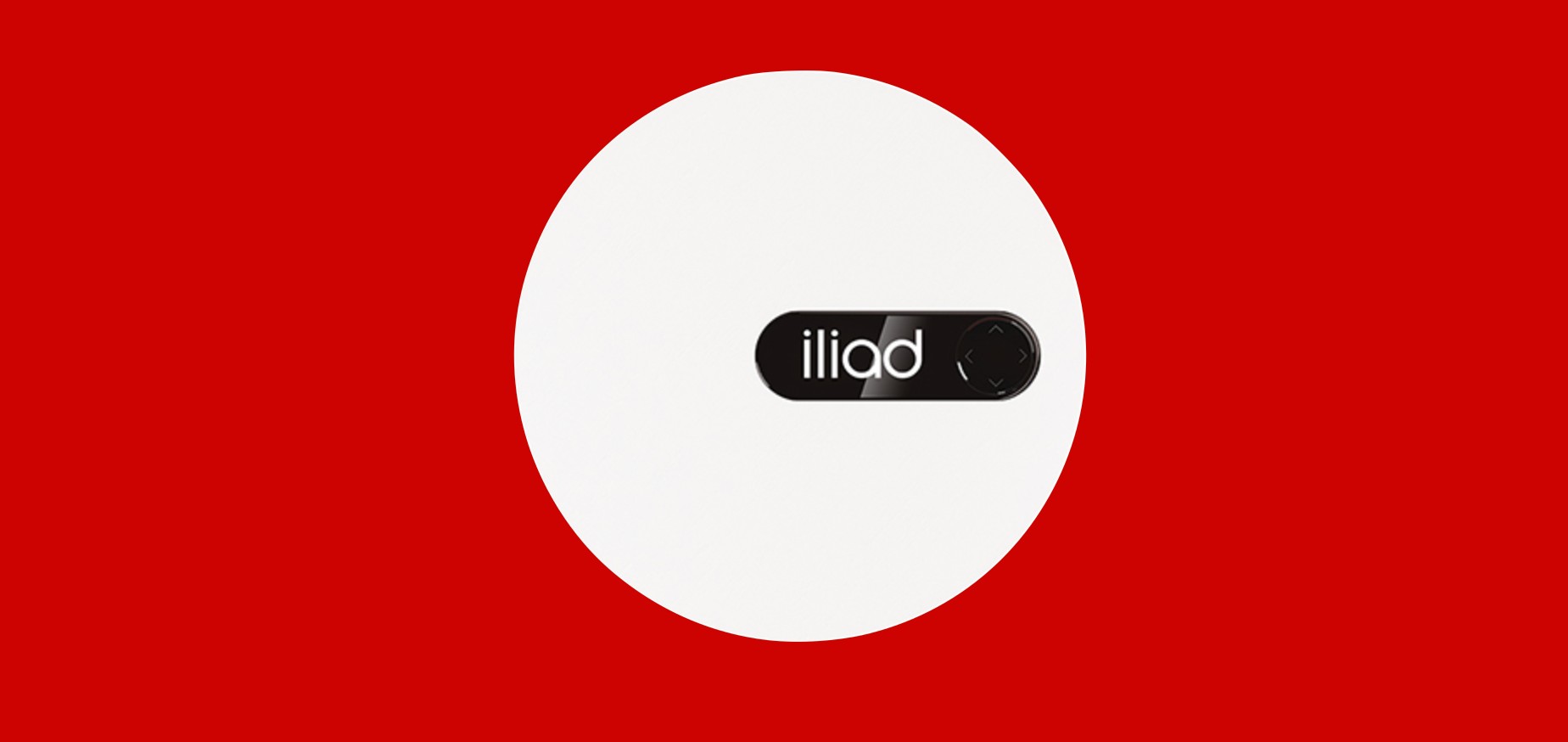 The Iliad renew todayFixed line width And it does this by making several changes regarding the price of the Iliad Vibra launched last January (now no longer subscribable), both in terms of cost and technology. Eliadbox WiFi 6 it costs 24.99 € per month1 euro more than the previous one, but with the free loan iliadbox in WiFi 6 (802.11ax) version And no more WiFi 5 (802.11ac).
Another change relates to the monthly cost allocated to Eliad Telecom customers: the discount ("Featurepass, pass, pass successfully From 8 to 5 eurosSo From €24.99 to €19.99 per month. Moral: With the new offer, Iliad's existing customers will pay 4 euros more Compared to those who previously participated in the offer under the previous conditions. In fact, it should be emphasized how to do this Nothing changes in terms of monthly costs for those who have already activated the Eliad Vibra offer The original, which remains at €23.99/month at full price and €15.99/month at discounted rate but can no longer be subscribed to by new fixed-line customers.
Another change related to Circumstances To take advantage of the discount 8 5 euros. The former clause did not distinguish, generally speaking of "Eliad mobile client with automatic payment", the page dedicated to the presentation explicitly talks about"Mobile user Iliad at € 9.99".
Who can activate Fiber + Mobile? All fiber users who have an active iliad mobile offer at a monthly price of €9.99 or have requested an upgrade to the Giga 120 offer and who have linked an automatic payment method (IBAN, credit card, debit card or prepaid card).
We repeat it again Those who have already subscribed to Iliad Vibra under the previous terms will not be subject to any price changes. The previous offer can no longer be activated and replaced with iliadbox WiFi 6. These are the differences:
First Name


Old Show: Eliade Vibra

New offer (from 11/10): iliadbox WiFi 6

modem

Eliad Viber: WiFi 5 802.11ac

iliadbox WiFi 6: WiFi 6 802.11ax

Full monthly cost (no mobile internet customers)

Eliade Vibra: €23.99 / month

iliadbox WiFi 6: 24.99 € / month

Reduced monthly cost for Eliad Mobile customers

Eliade Vibra: €15.99/month

iliadbox WiFi 6: 19.99 € / month

Discount Terms

Eliad Vibra: Eliad Mobile customers with automatic payments

iliadbox WiFi 6: iliad mobile customers with automatic payment and mobile price 9.99 € / month
There are 3 cases in which the Fiber + Mobile feature can be requested:
No mobile users of the Iliad yetIt is sufficient to subscribe to the 120 giga offer at the same time as subscribing to the iliadbox WiFi 6. The fiber + mobile feature can be activated from the personal Fibra area

Eliad user with tariff 9.99: Subscription to iliadbox WiFi 6 and subsequent activation of the feature in the personal area

iliad user with an average of less than 9.99: Transition to Giga 120 offer at the same time as iliadbox WiFi 6 subscription and subsequent activation of the feature in the personal area
We remember the Iliad offers that can be activated with the possibility of passing the number or the new activation:
Giga 120: View link

Data 300:

300 GB internet + 12 GB data in Europe –

View link

jig 80:

Unlimited calls and messages + 80 GB internet + 7 GB internet in Europe –

View link

audio only: Unlimited calls and messages + 40MB of data – Offer link

Fiber Width 5 Gb/s: Unlimited Fiber Internet up to 5 GB/sec in total – Offer link