News
Google Pixel 7a, 90Hz display rumored among unpublished specifications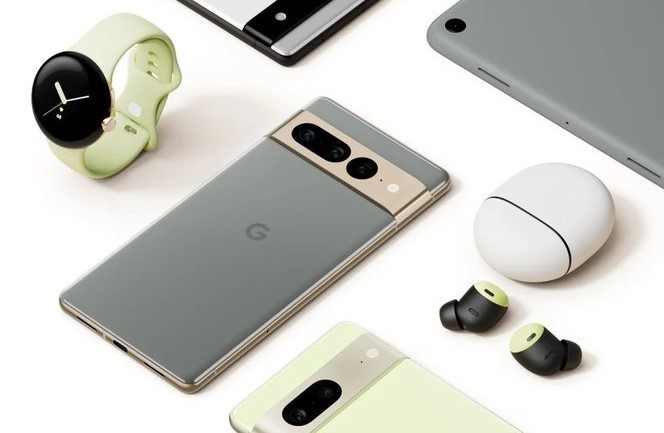 New rumors are coming to the Pixel 7a, which could once again be pre-envisioned as a good update to its predecessor that was introduced in May. This time, a new leak indicates that we will find one of the most overlooked features of the current model, which is A show in keeping with the times.
While the Google Pixel 6a is undoubtedly one of the best mid-range smartphones to choose from, there has been no shortage of criticism when it comes to the display, as the refresh rate has been known to have stayed centered on the old 60Hz. However, that may change with the successor, and the new details that have recently appeared on the alleged Pixel 7a can only be positive from this point of view.
This news comes from developer Kuba Wojciechowski, who has already shared some pretty intriguing things about an alleged model of the Google Pixel 7a (codenamed "Lynx") that we talked about in the news linked above.
In his recent thread of tweets, Wojciechowski mentioned that the alleged Pixel 7a may feature Having a 90Hz screen with wireless charging and a new set of dual rear cameras. According to Wojciechowski, the 90Hz panel will be a 1080p display developed by Samsung.
It also reaffirms what has been said about the two new image sensors on the back, an IMX787 wide-angle lens paired with an IMX712 ultra-wide lens. The first comes as a significant update compared to the current IMX363 sensor and according to Logsichowski, this pick could make the Pixel 7 one of the best mid-range smartphones of 2023. Here's what the final camera configuration will be, if the rumors turn out to be true.:
50 MP Main, Samsung GN1 1 / 1.3 "

13 mega pixel Ultra Wide Angle, Sony IMX712

64 MP tele, Sony IMX787, 1 / 1.3 "
+ 13 mega pixel Front Camera (Sony IMX712)
As mentioned earlier, the Pixel 7a is expected to support 5W wireless charging along with traditional wired charging. Additionally, the Pixel 7a may be the first device to use the Google Tensor chip with Qualcomm's Wi-Fi/Bluetooth, dubbed WCN6740. Previously, Google relied on Broadcom for devices such as the Pixel 6 and Pixel 7 series.
We remind you that all of this information arrives long before it hits the markets, so since we'll be talking about it more and more in the coming months, it's a good idea to take it with the benefit of the doubt for a long time.
Note: Pixel 7a title image does not appear