News
Google is already in Qatar: here's how to follow the World Cup on our smartphones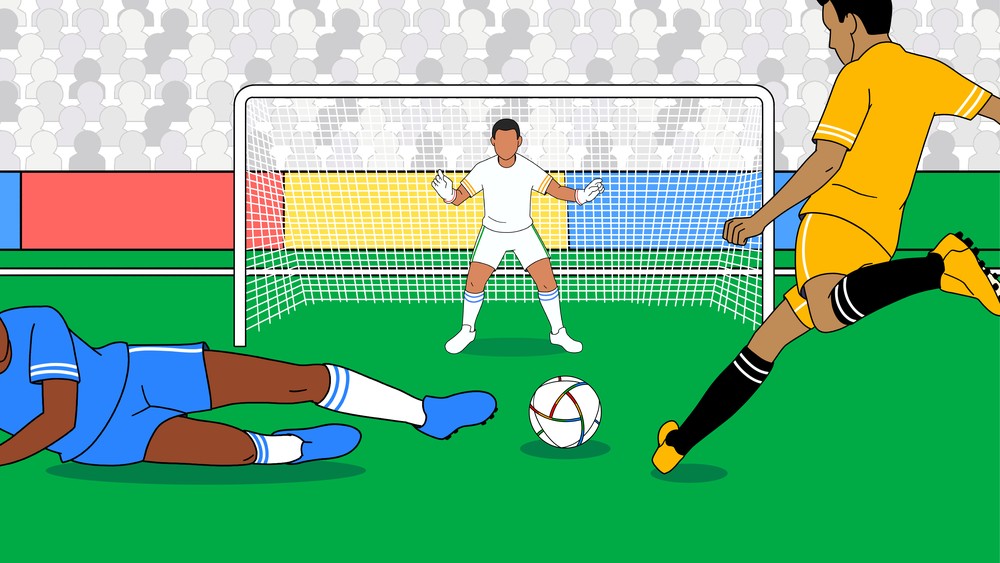 The Google It provides a series of tools specially created to allow everyone to follow FIFA World Cup in Qatar Without losing even a goal. naturally, It won't do much because we already know how it will endbut we will be able to monitor everything if FIFA 23's algorithms make a mistake.
So how can all 32 teams be monitored at the same time? Simple, go to Google and type world CupAnd we will find ourselves Calendar for all matches, standings, scorers and much more. Do you have your favorite team? (for lack of anything else…) Well, press the bell To activate team notifications to follow closely.
For each game, all stats are displayed, as well as the updated probability of winning minute by minute. Navigation is simple, with tabs Overview, matches, standings, scoreboard, news, players and teams.
Just as you currently do, for example, with first-division football or basketball matches, you can view the result of the match you want to follow. Right on the home screen of our Android smartphone:
Then videos of FIFA goals + official broadcasters of different countries will be available, and it will be possible to rate individual players and play with other fans in an online multiplayer game: "Once you set up a real match, choose your team and work with other fans to score the most virtual goals before the match ends".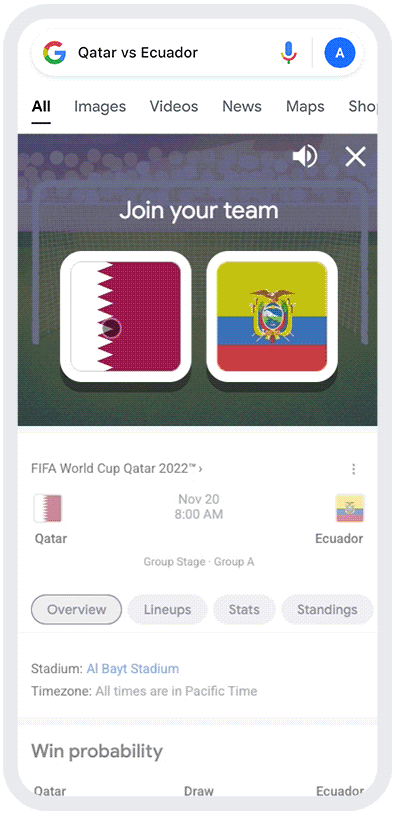 The 2022 World Cup will be available in some countries on YouTube TV – Not in Italywhere the service is inactive – and you can also use the search function to find the nearest pubs and bars that broadcast games, in order to spend a few hours in the company of other fans.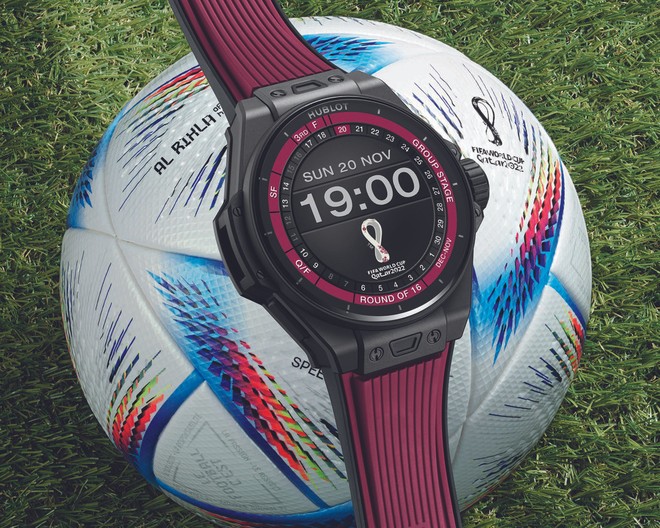 If you own a Wear OS smartwatch, you will have the opportunity to follow the World Cup straight from the clock, with the match schedule in the agenda app and reminders that warn of the start of the next match. As already happened at Euro 2020, as well as for Qatar 2022 Hublot is the event partner with Big Bang smart watchwhich will be worn by all referees and will indicate the countdown to the first match on November 20.
And if you want to talk to the assistant too, no problem: Google Voice Assistant He knows all about the World Cup.