News
Galaxy Z Fold 4 according to DxOMark: Better than its predecessor but far from the top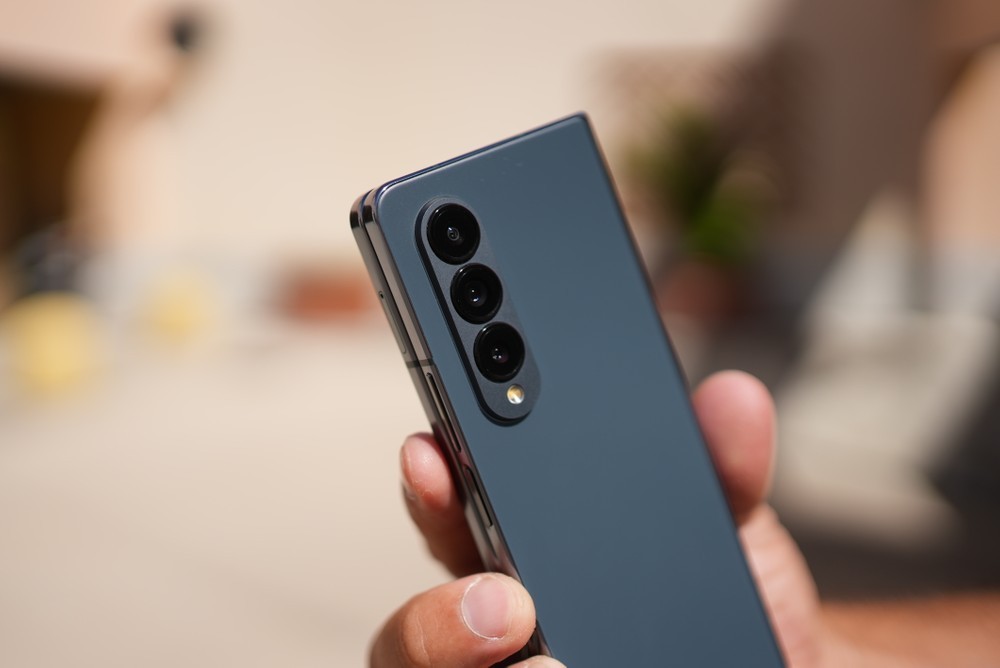 Galaxy Z Fold 4 It certainly wasn't born as a camera phone, but it's a common opinion that compared to the predecessor, the quality of shots has improved significantly. Not at the best levels, as they say, but it's still well made. "Big Leap Forward", We said in our reviewspecifying how to issue a positive judgment in a relative sense – So compared to the Galaxy Z Fold 3 – and not at all Compared to other Samsung devices.
This is what DxOMark thinks.


Android
November 25



Samsung
September 07
Photo booth GALAXY Z FOLD 4
Back cameras:
50 MP Main, f / 1.8, 1um pixel, Dual Pixel PDAF, OIS, 23 mm equivalent.

12 mega pixel Ultra wide angle, f/2.2, 1.12um pixels, 12mm equivalent.

10 mega pixel Tele, f/2.4, 1um pixel, PDAF, OIS, 3x optical zoom, 66mm equivalent.

30x digital zoom, video up to 8K @ 24fps
(Other cameras: external 10 MP, f/2.2; bottom screen 4 MP, f/1.8)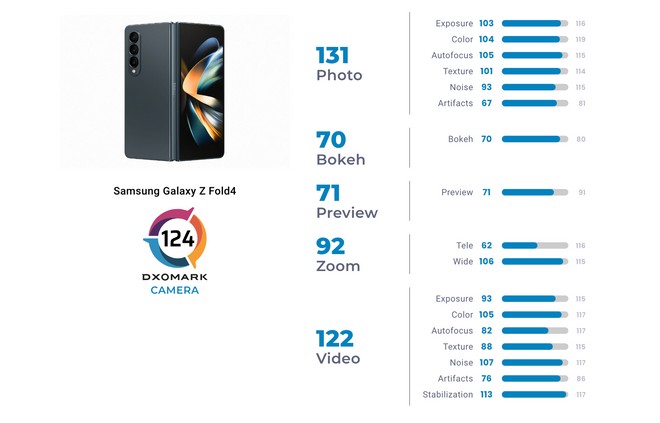 judgment
The bar has gone up, and if last year's Galaxy Z Fold 3 finished 24th with 124 points, the back is now worse, meaning that Maintains 124 points from the previous model but settles in 29th place. With the updated ranking, the Galaxy Z Fold 3 is now ranked 33rd with a score of 120 points.
So We are not at the top of the tableBut still it cannot be said that the performance of the cameras is actually negative. To contribute to the improvement of generations in particular The ability to record video with lower noise and a wider dynamic rangeDxOMark says.
In short, they loved the Galaxy Z Fold 4 Good retention of light and shadow detail In photos and videos, the image stabilization In video recordings and Fast and accurate focus on shots. On the other hand, the judgment is insufficient for indoor photos in low-light conditions – too noisy – and the lack of fine detail in the photos. Skin tone is often not faithfully reproduced.
Show

A quick note on Show: DxOMark ran a test on a 7.6-inch foldable flagship AMOLED display, giving it a score 133 Applicable to Galaxy Z Fold 4 and Fourteenth place (The first is the Apple iPhone 14 Pro Max). HDR10 video is well reproduced, fluidity and readability in low light conditions, less bright under sunlight. They also didn't like the very high brightness with the blue light filter deactivated (not good for night reading) and the paucity of detail when viewing photos indoors.
video
The Samsung Galaxy Z Fold 4 is available online from eBay at
€1.286
. Value for money
Good
And the best device in this price range. To see the other 111 shows, click here.
(Updated Oct 08 2022, 02:30 AM)