News
Foxconn Model V, will soon debut a new electric truck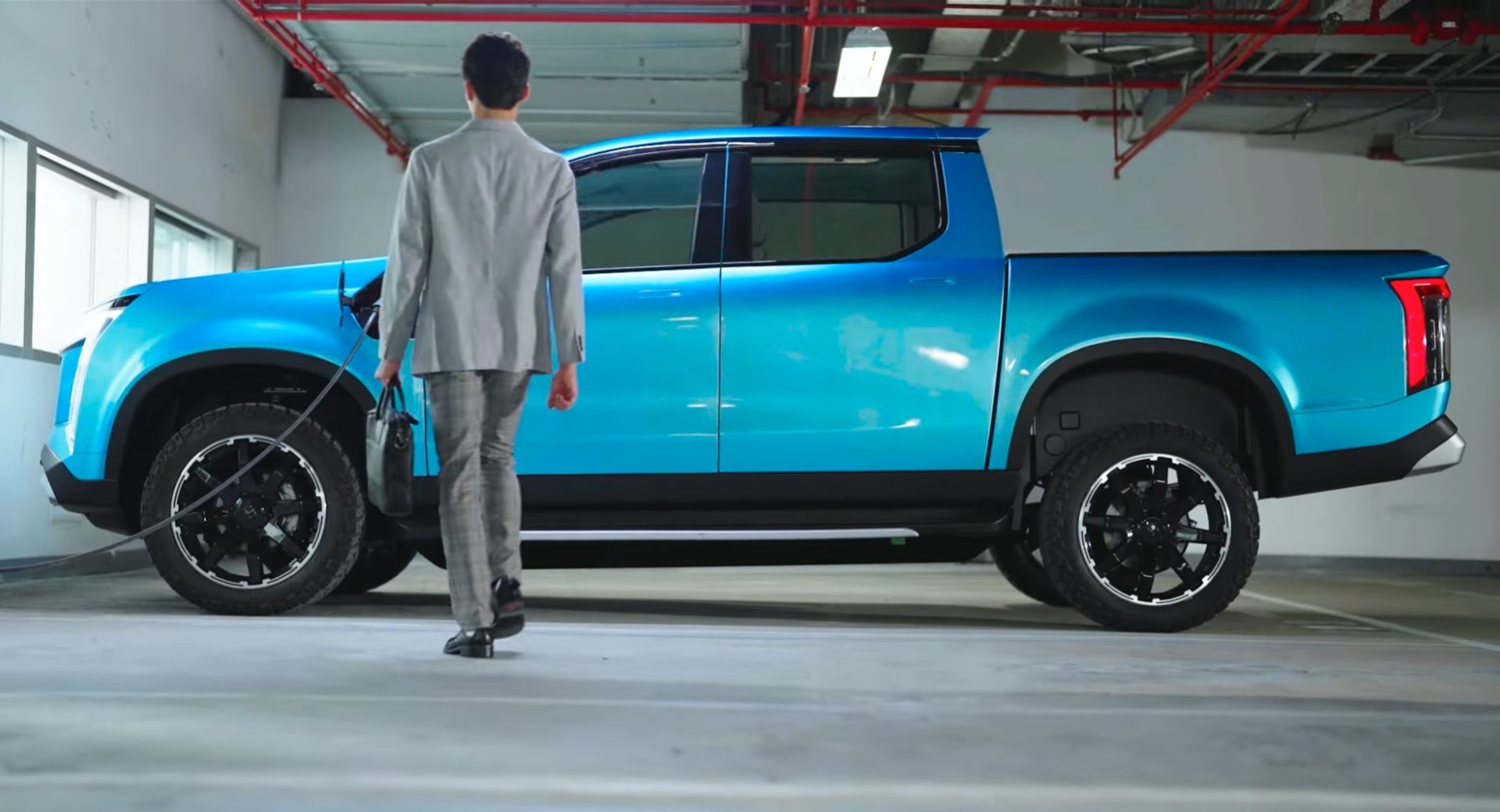 Foxconnthrough Foxtron Corporation Created specifically to implement its growth strategy in the automotive market, it is preparing to bring electric pickup. In addition to a short video preview of the Model B, an electric car built as a result of Pininfarina's work, the company has shared a short video showing some of the vehicle's details. Model V, electric pickup truck. The presentation is also expected to take place on October 18 to mark Hon Hai Technology Day 2022.
Therefore, in less than two weeks we will be able to discover all the secrets of this model. In the meantime, a short video allows us to get an initial idea of ​​the V. It is worth noting that unlike other Foxtron cars such as the Model E and Model B which were designed by Pininfarina, the Model V was an advanced From the design studio of a Taiwanese company. In fact, the pickup truck features different stylistic options than those found in other Foxtron models.
The video shows a Double taxi pickup Dimensions similar to those of the Ford Ranger. The video also shows a small part of the interior. In particular, the gear selector knob that protrudes from the central tunnel looks very distinctive. No technical specifications mentioned. However, the pickup must always rely on the electric vehicle platform that Foxconn built in-house and sells to all manufacturers who want to make a battery-powered model. Platform allowing the integration of one or two electric motors.
So, when you setHon Hai Technology Day 2022, Foxconn, through its subsidiary Foxtron, will unveil several important innovations. What is clear is that the automotive sector is increasingly important to the Taiwanese company. Directly, or through partnerships like those with Fisker, Foxconn wants to carve out its own space in this market. All that remains is to wait until October 18 to find out more. It is possible that, in addition to the new electric models, the company will give more details of the growth strategy in the car market.