News
Electric buses: Italy grows 53% in just over a year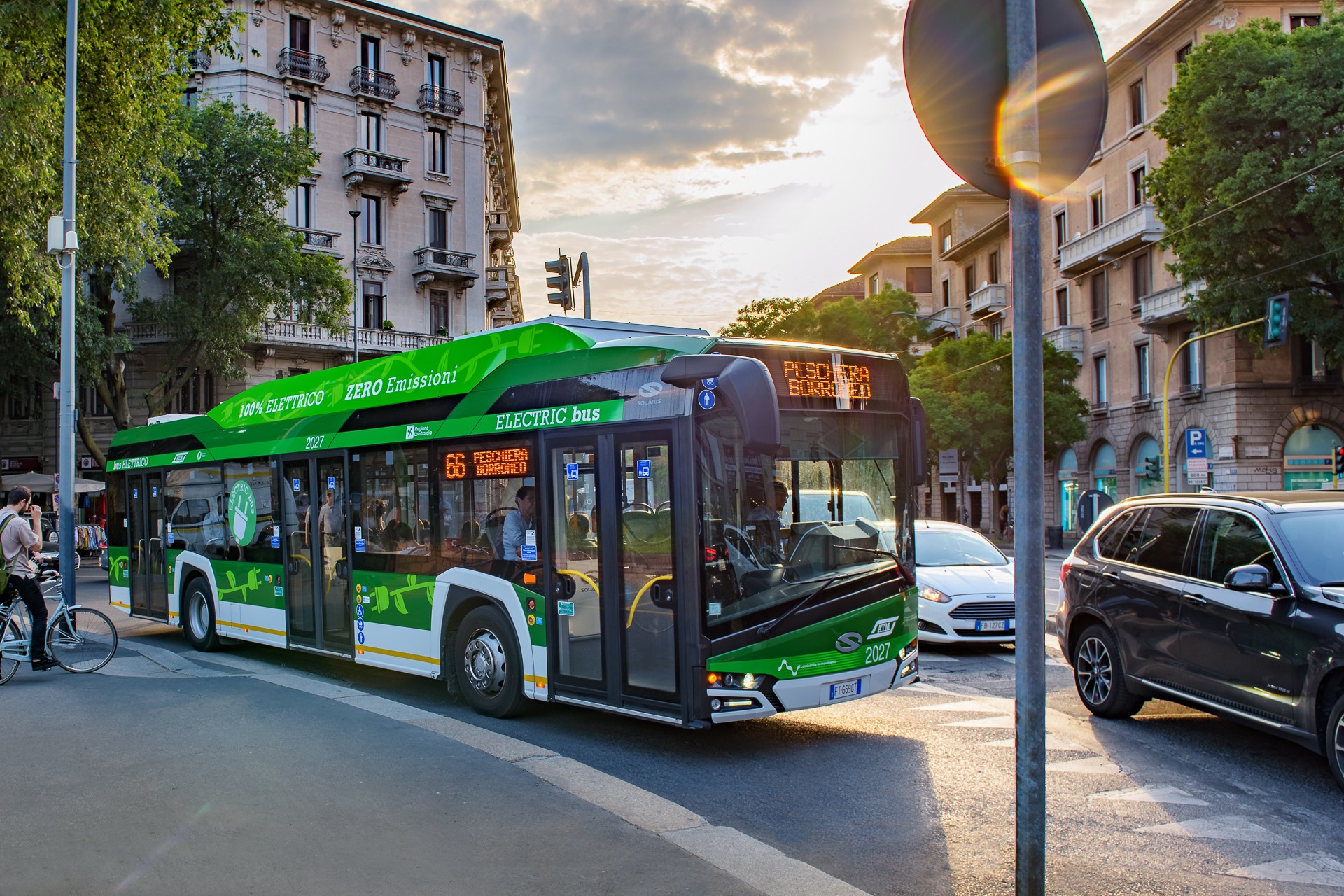 In Italy, electric buses They've increased 53% in just over a year, and Hybrids, on the other hand, are up 41%. This interesting data showing that the green renewal of the vehicle fleet for local public transport in Italy is progressing positively, comes from a study conducted by the Ministry of Sustainable Infrastructures and Mobility (Mims).
The quarterly monitoring launched in mid-2021 on the development of the bus fleet (about 43,000 vehicles) shows how, with the exit of Euro 1 diesel vehicles as of June 2022 (according to the requirements of Law No. 156 of November 9, 2021) the share of Euro vehicles has increased 5 and Euro 6 of the total diesel vehicles to 61.5% (it was 55.9% in July 2021). This trend is set to be confirmed in the near future with Euro 2 vehicles decommissioned by the end of this year and Euro 3 by January 1, 2024.
So, between July 2021 and September 2022, the number of electric cars grew by 53%, from 406 to 621 units, with a sharp increase (+94 units) in the last quarter. Hybrid VehiclesOn the other hand, it increased by 41% (from 466 to 659 units) from July 2021 to September 2022, an increase of 40 units in the last quarter. We recall that as of 2015, funds for fleet renewal through instruments such as Regular Funds, the National Strategic Plan for Sustainable Mobility (PSNMS), PNRR, the Supplementary Fund and the REPowerEU Plan amounted to €7.5 billion.
According to the data transmitted, Lombardy and Piedmont are leading the transition Towards zero emissions from local public transport With 196 and 109 electric buses in circulation in September 2022.
In Valle d'Aosta, Friuli-Venezia-Giulia, Umbria and Lazio, the share of Euro 6 buses is very high (more than 49%), while the most polluting (Euro 2-3) accounts for more than 50% of buses in circulation. in Molise and Basilicata, and between 40% and 50% of those diffused in Veneto, Calabria, Abruzzo, Sicily, Umbria and Tuscany.
average age Cars in September 2022 are 10.3 years old. In July 2021 that was 10.6 years. However, there are strong differences at the regional level. Indeed, between July 2021 and September 2022 Lazio, Emilia-Romagna, Veneto and Basilicata significantly reduced the average age of their fleet, while Molise and Sicily saw an increase, albeit limited.
However, the Ministry highlights that this data does not yet take into account the positive effects of the official orders in recent months and from those that will arise from the use of resources allocated by Mims to local authorities under the National Recovery and Resilience Plan (Pnrr) on the Supplementary National Plan (PNC) and on the Ministry's regular budget for a total amount of over €3.5 billion in the 2021-2022 biennium.
In particular, 1,466 vehicles have been ordered or pre-ordered since January 2022 (of which 411 through the Out-of-City Bus Framework Agreement, 617 through the Urban Bus Framework Agreement and 438 through the CNG Bus Framework Agreement) that will replace most pollutants.
Moreover, it is worth noting that on October 27, 2022, a tender for the supply of 1,000 electric buses with supplementary charging technology and pantograph technology will be published on the Consip platform, which will allow local authorities to acquire the vehicles using the resources provided by the NRP.
Finally, the ministry notes that buses registered with Flixbus, Itabus and some other companies, which do not provide local public transportation, were excluded from the report.