News
DR Sportequipe 8-seater, 7-seater electric car that also runs on LPG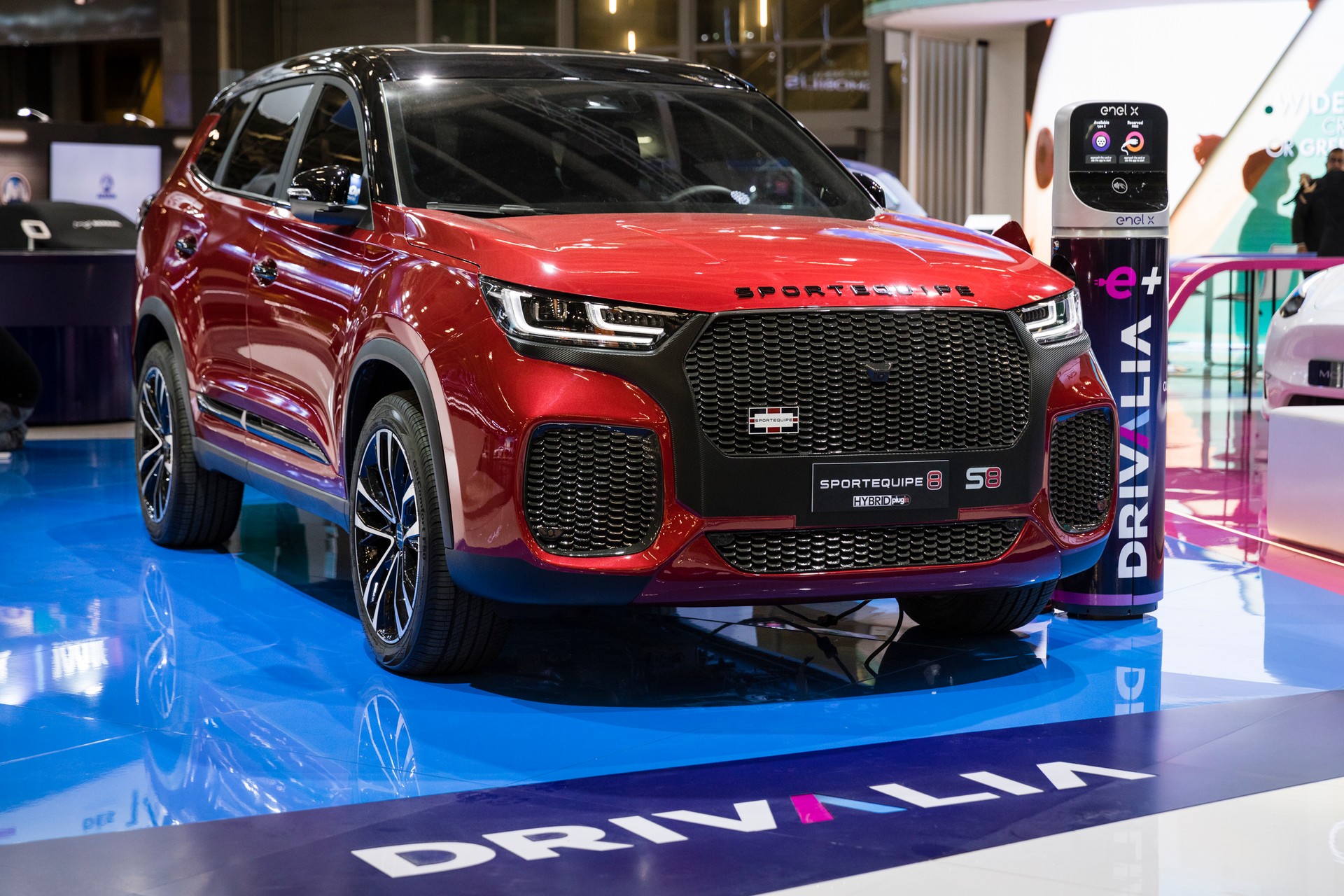 At the Paris Motor Show 2022, Cars View the new Maxi SUV"Sportequipe 8 Hybrid Plug-inThis is a vehicle that aims to be the best-in-class model for the car brand and is distinguished by its offering with a operable powertrain. Even with LPG. This car will be available on the market between the end of the year and the beginning of 2023. Let's see the first technical characteristics that the manufacturer shared.
New Sportequipe 8 Hybrid Plug-in Measures With a length of 4.72 meters, it is designed to provide plenty of space on the deck Accommodates up to 7 passengers. Muscular shapes. The SUV has some front-end elements that beckon the brand's other models. Inside the passenger compartment we find leather upholstery, an instrument screen and one for entertainment. Then there is a third small screen used to manage the air conditioning functions.
Speaking of technical specifications, we have a 156 hp (115 kW) 1.5 turbo petrol engine paired with two electric units (75 hp / 55 kW and 95 hp / 70 kW). In general, available There is 320 hp with 510 Nm of torque. All this is combined with a CVT transmission. The power allows the SUV to accelerate From 0 to 100 km/h in 7 seconds. To run single electric motors 19.27 kWh battery which allows autonomy Electricity only up to 100 km. The manufacturer highlights that using the electric fuel system + gasoline + LPG, the SUV can count on a total mileage of 1,500 km.
The new Sportequipe 8 Hybrid Plug-in has several operating modes. The brand says it uses one electric motor at lower speeds, and then uses both electrics at higher speeds. At higher speeds, the internal combustion engine also intervenes. SUVs use a gasoline engine only when the battery power is insufficient.
The Sportequipe 8 will also be available between the end of the year and the beginning of 2023 In Thermohybrid Petrol / LPG versions only.
2.0 TGDI, 260 hp turbocharged with direct injection (also in 4×4 version)

1.6 TGDI, Turbo Petrol with Direct Injection, 200 HP
Pricing for the new DR SUV has not been revealed.