News
Crew-4 mission, successful landing. AstroSamantha home again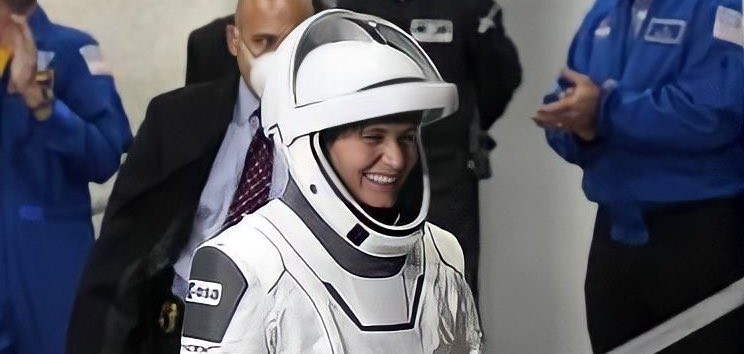 In the end, the entire return trip went smoothly. NASA's SpaceX Crew-4 astronauts landed safely aboard the Dragon spacecraft late yesterday off the coast of Jacksonville, Florida, completing the fourth mission of the Commercial Crew Program to the International Space Station. After spending 170 days in orbit, NASA astronauts Bob Heinz, Kjell Lindgren, Jessica Watkins, and ESA astronaut Samantha Cristoforetti have returned to Earth in one flight. Spraying with the help of an umbrella which, as scheduled, is realized at 22:55.
Teams aboard SpaceX recovery ships retrieved spacecraft and astronauts. After returning to Earth, all the astronauts will be sent to NASA's Johnson Space Center in Houston, for weather checks, while Samantha Cristoforetti will continue to return to Europe. This is the welcome message shared by NASA President Bill Nelson.
Welcome to the home of Crew-4! This international crew spent nearly six months on the International Space Station conducting scientific activities for the benefit of all. Their work aboard the orbiting laboratory will help prepare future explorers for future space missions. Working and living on the space station is the opportunity of a lifetime, but it also requires these explorers to make sacrifices, especially the time they spend away from loved ones. Kjell, Bob, Jessica and Samantha, Thank you for your contributions over the past six months to science, innovation, and discovery! "
Samantha Cristoforetti led this mission Total days spent in space at 369 days, making her the second woman in the ranking ever. During their mission, the Crew 4 cosmonauts contributed to a series of science activities, maintenance and technology demonstrations, and Cristoforetti, specifically, completed two spacewalks with Roscosmos cosmonaut, Oleg Artemyev, to perform some maintenance and changes to the station.
Crew 4 has continued work on many of the investigations initiated by previous expeditions, among which are tests on the link between diet in space and improved immune function, and the potential negative effects on astronauts' hearing due to noise and microgravity of equipment. on me. The astronauts have also studied microgravity-induced changes in the human immune system, which appear very similar to known changes in aging, tested a new water-recovery membrane and examined a concrete alternative made from a substance found in moon and Martian dust.
The Crew Dragon Freedom spacecraft, which brought them home, will return to Florida for inspection by SpaceX, where teams will examine the spacecraft's data and in-flight performance.