News
Arlo Pro 5S 2K introduces the new SecureLink security camera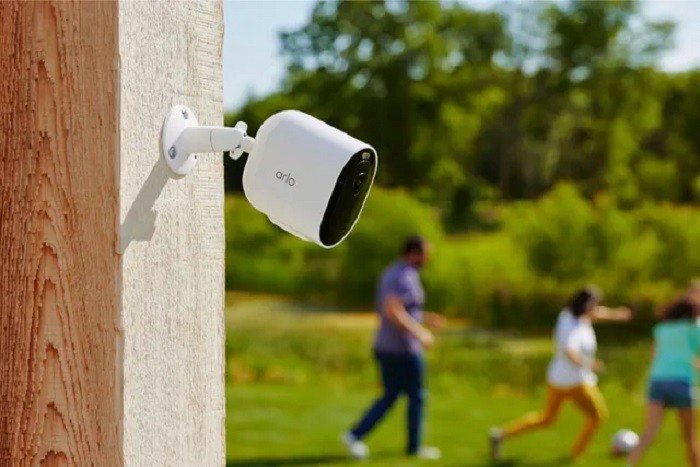 Arlo announced its new security camera Pro 5S 2KWhich is hitting the market by incorporating particularly interesting features such as dual-band Wi-Fi support for more diverse connectivity, as well as a 160-degree viewing angle and 2K resolution with HDR. There's also a built-in reflector, siren and battery that offers 30% longer life compared to the previous Pro 4.
This new unit is able to securely connect to Arlo's new home security system, which was announced at CES earlier this year, thanks to Encrypted SecureLink Wireless Technology provided by the company. The complete security system is equipped with a keypad that also acts as a motion sensor and wirelessly connects to all-in-one sensor units that can detect critical issues such as open doors and windows, movement, leaks, water, running lights, sudden changes in temperature, as well as smoke detection and alarm from the first Excessive carbon dioxide. The Home Security System is available in multiple packages both on Amazon, the official website, and at other retailers, and shipments will begin by December 6.
But let's go back to the new camera and see the main features that Arlo has released.
Dual band Wi-Fi support: Automatically connects to the strongest available network between 5GHz or 2.4GHz Wi-Fi for the strongest possible connection.

SecureLink– Pair your Arlo home security system via Arlo SecureLink for seamless connection without power cuts, stronger encryption, and longer battery life and battery life.

Longer battery life: Up to 30% longer battery life compared to the Pro 4. Users can access an all-new Low Power mode to charge the camera at a lower rate and can be connected to Arlo SecureLink-enabled devices to further preserve battery life.

2K video with HDR: High-performance lenses ensure crystal-clear details in every image.

160 degree viewing angle: Observe what matters most to you with a wider field of view.

Integrated spotlights: Lights up the night and drives away unwanted guests.

Integrated smart siren: Activates the siren remotely or automatically during the event.

color night vision: Watch videos in color instead of the traditional black and white.

Two-way audio: Hear and speak to visitors in full-clear dual sound that reduces wind and noise.

Cordless and weatherproof: It can be easily installed indoors or outdoors.

magnetic connections– Easily add accessories like solar panel charger, waterproof external charging cable and XL battery/housing.

Platform compatibility: Works with Amazon Alexa, Google Assistant, and IFTTT for easy interaction, automation, and control.
security camera Arlo Pro 5S 2K is available for pre-order at Arlo.com For $ 249, while at the moment there is no specific information for Italy in terms of timing and price.