News
Aprilia, at EICMA 2022, the RS 660 Extrema is an electric concept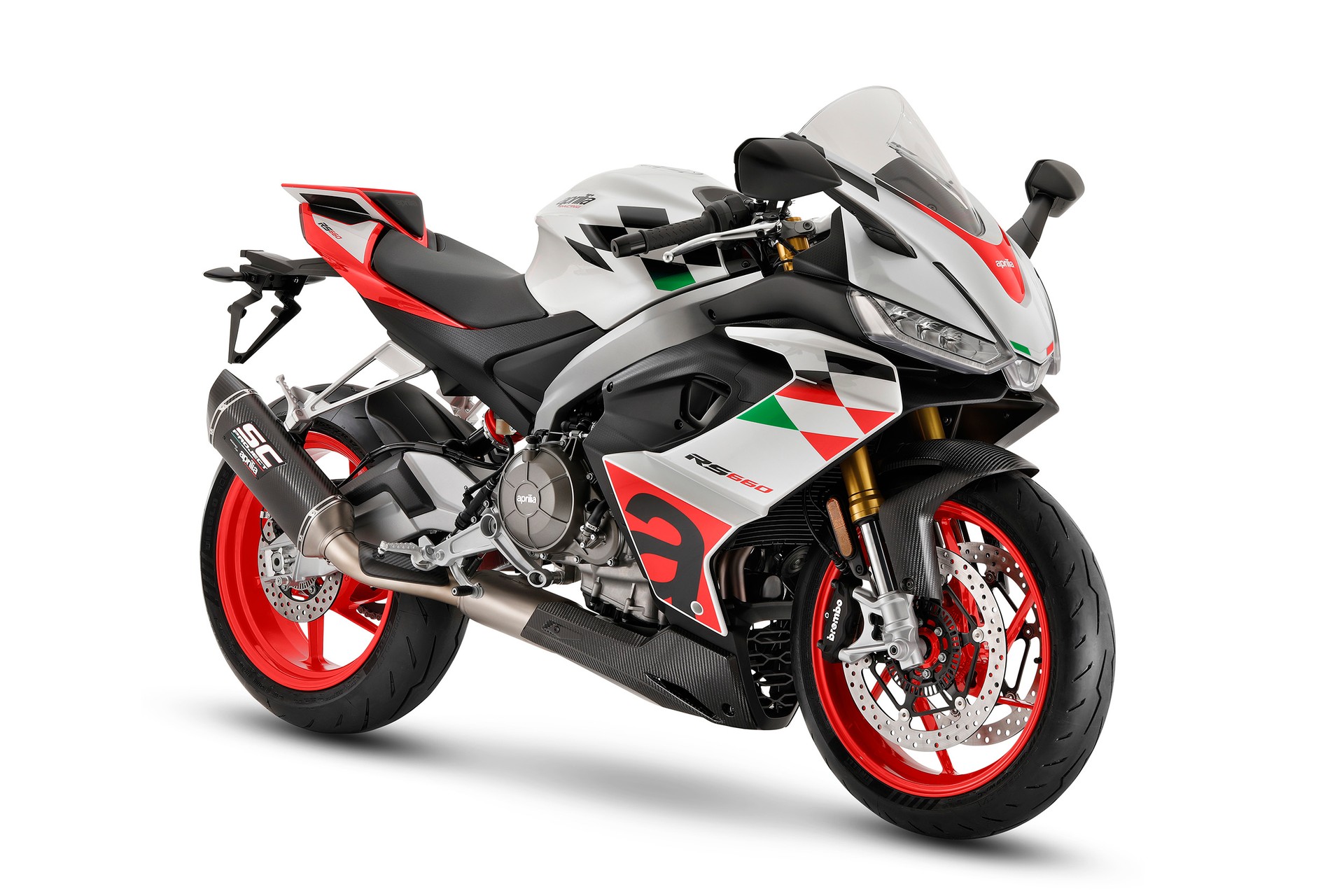 At EICMA 2022, Aprilia It brought many newer models but highlight two interesting new features. In fact, the Italian brand brought New RS 660 Xtremaa special series of road sports cars focusing on lightness and New electric concept.
Aprilia RS 660 was a sales success. So Noale decided to propose a special edition of this sports car. Thanks to the refined and new standard components, Dry weight decreases to 166 kg. Standard equipment includes, among other things, a new, lighter weight exhaust system approved by the SC Project with a carbon tip positioned on the right side (and no longer under the engine).
In addition, a new front fender and a new tip under the engine with a new design, both made of carbon, contribute to reduced weight. This is a special version of the single seat sports car. However, a passenger seat is supplied with the bike. The electronics equipment reflects the "classic" model. Therefore, we find traction control, ABS cornering, engine brake, engine map and much more.
In addition, the RS 660 Extrema also offers the software that allows you to Set quick shift in reverse configuration. In this way, the gearbox can be configured in complete autonomy, without replacing any component of the bike, in the street or inverted version, ideal for driving on the track. The two-cylinder engine continues to deliver 100 horsepower in this version as well.
The Aprilia Concept Electrica Which represents the mobility manufacturer's vision for young motorcyclists in the near future.
It is an open window to tomorrow, an attentive and competent look forward, as Aprilia, who has always been at the forefront of experimentation, brings the new generations to ensure that they can enjoy riding a motorcycle in any environment and without barriers.
Aprilia describes the concept as a light, zero-emissions motorcycle that takes advantage of all the experience the Piaggio group has been working on electricity for a long time. The electric motor is placed in the center zone and uses a final drive chain. Nothing was said about its details. The concept can also rely on a keyless system, digital devices and active electronic aids for a safe driving experience.