News
Amazon Fire HD 8 2022 is available from today in Italy | the prices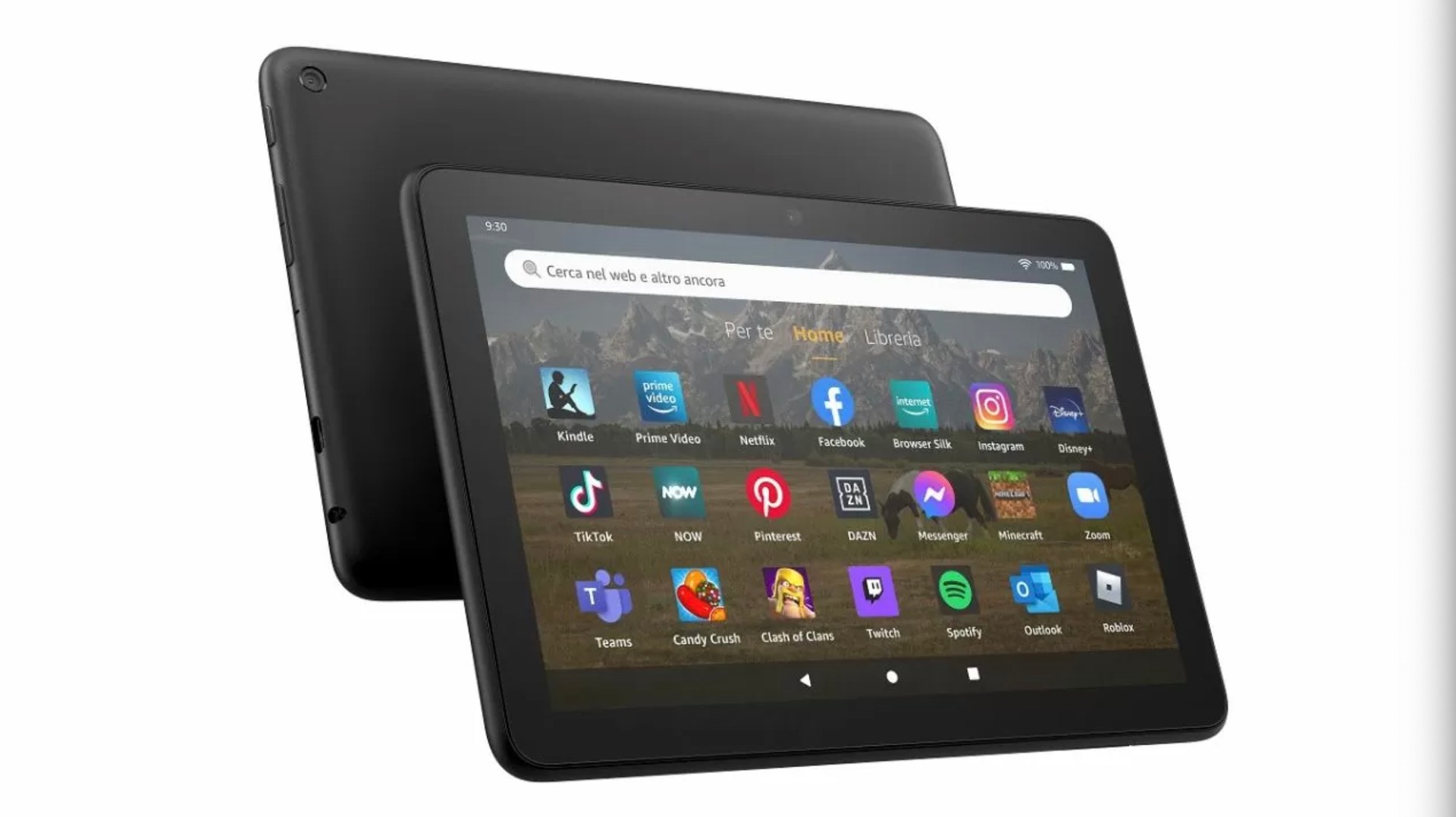 A few months after revamping the Fire Tablet 7 series, Amazon has announced new Fire HD 8 series tablets, and it will expand its offering with New Plus variant. Then the new one arrives Fire HD 8 and Fire HD 8 Plustwo devices that retain all the key features of Amazon's low-end tablets, but are now improving some aspects of their hardware and functionality.
The main difference between the Basic version and the Plus version are a few things, such as the inclusion of a 5 MP rear camera (instead of 2), wireless charging, faster wired charging and the presence of 3 GB RAM, against me 2 GB from the standard form. On both we find New Hexa-core 2.0 GHz processor, capable of delivering 30% higher performance than the previous generation. The battery also improves, which in both models reaches 13 hours of autonomy.
For the rest, we do not find other differences in hardware, so the screen is the usual unit of 8 inches with a resolution of 1,280 x 800 pixelsinternal memory up to 32/64 GB expandable. Overall, this is a minor update, at least from this point of view.
Unfortunately, the news ends here regarding the model sold in Italy, while in the United States and in some other markets we find the new functionality Click on Alexa, which allows you to access the digital assistant even without using voice commands, but simply by typing texts or through a Bluetooth remote control. This is a function designed primarily for accessibility, and is not currently available on the variant sold in Italy.
The new Fire HD 8 will be available in our market starting from October 19 – With pre-orders open from today (September 21) – at €114.99 for the 32GB model with adswhile switching to 144.99 € so from 64 GB. Prices go up to 129.99 and 159.99 respectively for the ad-free versions. Also available luxury canvas bags In the colors black, blue, gray and pink suggested in €39.99. The Plus version will not be marketed in Italy.
As predicted in the official product presentation (which took place last September 21), the new Fire device is available for purchase starting today (October 19):