News
All new iPad! A14 chip, full screen design, new colors | the prices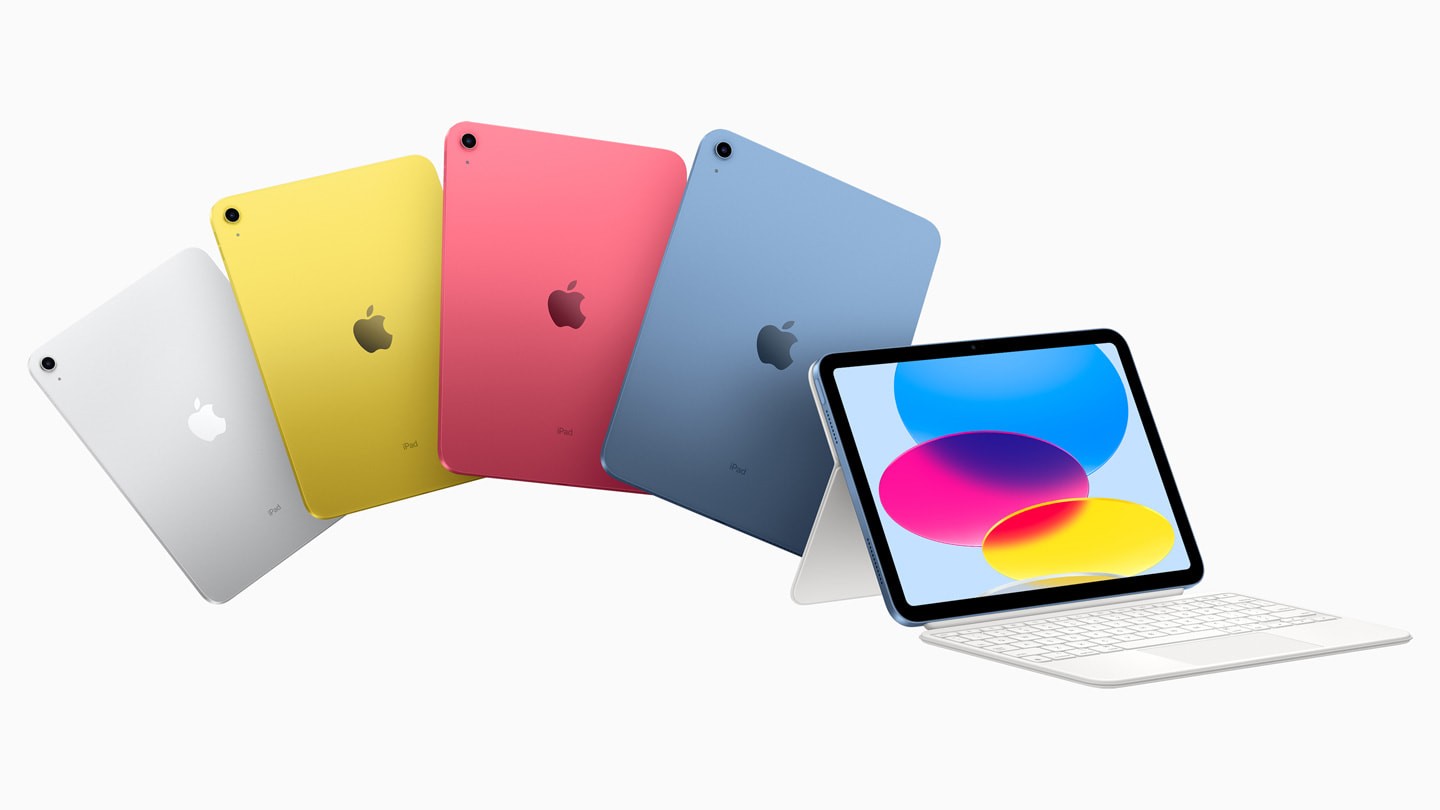 News day at Apple, which not only introduced the new iPad Pro and the renewed Apple TV 4K, but also introduced a new base version of the iPad that blinks in models for the latest models. The new model has been updated to iOS 16 and features full screen design Is characterized by Large 10.9 inch Liquid Retina displaylarger than the previous 10.2 inches.
The new iPad is powered by A14 Bionic chipWhich offers better performance and standard energy efficiency among all the tablets in the market. In this regard, Apple talks about 20% better CPU performance than the previous model, and 10% better GPU performance.
We know the chip well since it was introduced in the iPad Air 2020, and it offers advanced machine learning features thanks to its 16-core Neural Engine, as well as having twice as many cores as the A13 chip.
Lots of unexpected news, which concerns cameras as well, has now been updated with the introduction of one of them 12MP Ultra Wide Angle Front Camera It is located along the horizontal edge of the iPad. The front camera sensor offers a 122-degree viewing angle that supports the auto-framing function, which automatically tracks the subject's movements to keep it centered in the frame.
The always-new 12MP wide-angle rear camera allows you to get high-resolution photos and detailed 4K videos, and supports movies in Slow Motion 240fps. There is no shortage of two microphones designed to work in unison with the cameras, picking up audio from the user to reduce background noise.
The New Liquid Retina display Improves viewing quality compared to the previous model, offering a resolution of 2360 x 1640 pixels, which is about 4 million pixels, 500 lumens of brightness and True Tone. until the Touch ID has moved to the top buttonlike the iPad Mini and other models, making it easier to unlock the device, access apps, or use Apple Pay.
In terms of communication, we have on the one hand support for Wifi 6With performance about 30% better than the previous 802.11ac Wi-Fi standard, while in the cellular version, 5G allows the 5G network to reach top speeds of up to 3.5Gbps.
We finally found a USB-C port with the expected support for a wide range of accessories, as well as providing a faster charging speed if you're using a more powerful power supply than the one provided. up too Expected compatibility with the first generation Apple PencilHowever A new one is required USB-C to Apple Pencil Adapter for Pairing and Charging. But don't worry, we'll find it included in the package for the new version of the Apple Pencil (1st generation), available at a price of 119 euros. What if we already had an Apple Pencil? Thank God Apple You will shop it separately for 10€.
For this new model, Apple also made a new smart keyboard called Magic Keyboard FolioParticularly convenient because they are equipped with regular sized switches with a travel distance of 1 mm. It is also presented for the first time Large trackpad with clickable surface It is compatible with multi-touch gestures.
The new row of function keys, no less than 14, allows easy access to daily-used shortcuts and actions, such as adjusting the volume or screen brightness. As with other models, the keyboard attaches magnetically to the smart connector on the side of the iPad, where it receives power and data. Finally, the back cover is with adjustable support that makes it more versatile for playing games, watching videos and any other use that suits us.
And before we talk about prices, let's wrap up The main news that iPadOS 16 He brings with him and this model we find already on board this model. Here are the main features Apple shares.
With the new functions of MessagesUser can edit or unsend recently sent messages, retrieve recently deleted messages, and mark conversations as unread so that they can be re-read later. 5 New collaboration features are available in Messages to help start and manage joint projects faster and in a more practical way.

freeform is a powerful new productivity app built into iPadOS: With a flexible workspace and Apple Pencil compatibility, you can view, share, and collaborate from one place.

with the iCloud Shared Photo Library The user can automatically share photos with up to six people.

Safari It offers shared panels groups, while passkeys make browsing more secure.

in Mail Now the user can schedule emails in advance and have a few seconds to cancel sending, before they are delivered to the recipient's mailbox.

Application weather forecast It arrives on the iPad and is designed to make the most of the stunning display with beautiful animations. Just a click to see the most important weather information.

active text It takes advantage of on-device intelligence to recognize writing in images in the entire system, and now it also works with videos: just pause it and the text in the single frame will become fully interactive. there visual search Now it allows you to separate the subject of the image, or isolate it by removing the background with a single click.
Availability and pricing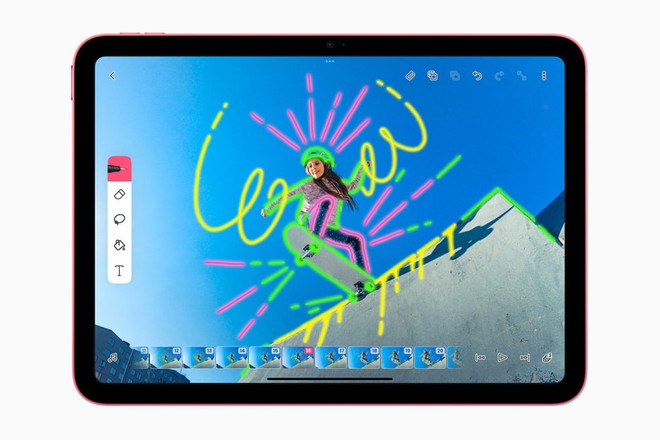 The new iPad can be pre-ordered from today, October 18 and will be Available for shipping starting October 26 in blue, pink, silver and yellow start From 589 euros in the 64 GB version. It comes to 789 euros for one with a storage capacity of 256 GB. For the cellular version, the price starts at 789 euros with 64 GB, and goes up to 989 euros for the 256 GB version. More details on the official Apple page.
the new Magic Keyboard Folio It was created specifically for the new iPad and is available at a price €299 in whiteWhile the new basic Smart Folio designed specifically for the new iPad is available at €99 in white, cyan, watermelon and lemon yellow.