News
8K TV in trouble in Europe due to too high consumption?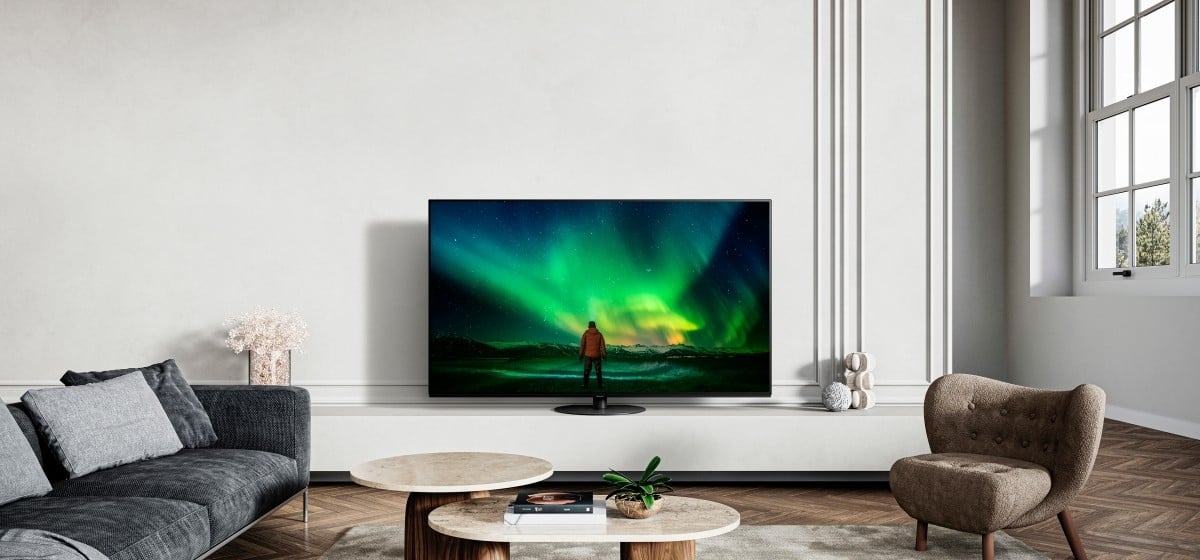 In March 2021 entered into force New energy labels in Europe For all electronic devices and home appliances including TVs and monitors. In the case of televisions in particular, the standard has developed a new standard Energy Efficiency Index Which now includes stricter parameters, which also take into account resolution and panel technology and also distinguish between "normal" use (with relative luminance as a function of ambient light), SDR and HDR.
current situation
The new label's first obvious impact was the discovery of how all seemingly "effective" TVs (some even in "Class A") suddenly found themselves in Class G (which is the worst), with OLED TVs, microLEDs, and 8K TVs that benefited from the exemption In order to continue selling in Europe.

But the European Commission immediately set itself energy efficiency targets to be achieved for the coming years and the next date to be set in the calendar is March 1, 2023The day it is supposed to come into force The new Energy Efficiency Index (EEI), which will impose new constraints on consumption and equalization of display technologies. Basically, this means The end of compromises for 8K, microLED and OLED panels.
Until a few months ago, the industry seemed confident that a compromise could be found that would allow the sale of most "energy-consuming" display solutions to continue, but the current geopolitical situation, with rising energy costs and the need to cut consumption across the continent appears to have made the interlocutors In Brussels, it is decidedly less flexible.
What effect will the new indicator have?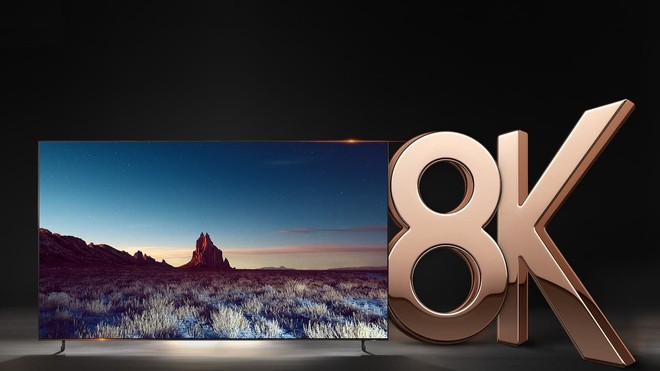 According to the new index set out in the "Eco-design" directivewhich is expected to enter into force in March 2023, A 40″ TV will not be able to exceed 48 watts of consumption and 88″ must stop at 178 watts And this is regardless of technology and resolution 4K Ultra HD (3840 x 2160 pixels) or 8K Ultra HD (7680 x 4320 pixels). It is clear that we are not talking about absolute maximum consumption, but consumption with the "default" mode of sale of TVs.
This means that the user – as is the case today – will be able to disable the power saving features or select a different image preset that will increase performance and therefore consumption. However, everything should be highlighted clearly by pop-ups warning against using a less efficient picture mode (and those who've bought a new TV over the past few years know what we're talking about).
To prevent manufacturers from circumventing the rules fine-tuning of "out of the box" presets that are too dim (and therefore can fall within the expected parameters), The legislation also provides for the minimum peak illumination: 220 lumens in an environment with 100 lux illumination (hence the daytime condition) for TVs, with the value dropping to 150 lumens in the case of monitors. You can also go lower than these values, but the peak luminance on white can in no way be lower than 65% of the peak luminance that can be reached with SDR's brightest video mode (see the various "Dynamic", for an example) .
Now, according to this new legislation, All existing 8K TVs will be turned off (both LCD and OLED), as well as microLED displays (regardless of resolution) and Also, many more advanced mini LED LCD models can be very risky (Those with a greater number of small diodes and areas of local dimming).
What is happening?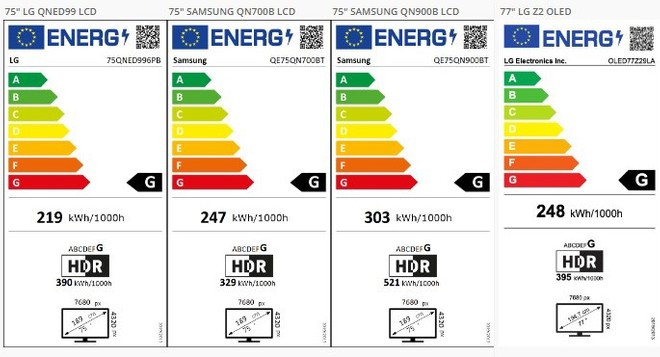 So far, it's hard to predict what will happen between now and March 2023but we know that the industry is engaged in extensive talks with the European Commission to try to find a solution that can "satisfy everyone". The deadline to proceed with the review in Europe is December 25th. Some brands have made it clear that under these conditions it will not be possible to offer 8K TVs (see TCL, for example), while others (like Samsung, for example) are more optimistic.
one thing is certain, The European market is critical to the industryespecially for the "Premium" chip that obviously includes 8K resolution models, but also more advanced 4K mini LED models. It is inconceivable that regulation imposed in Europe will not have a decisive impact on the global level either. On the one hand, if the new "energy efficiency index" can force an acceleration in the direction of more efficient technological solutions, on the other hand it can represent a brake on development.
And by that we mean Risk of exhausting backlight solutions (fewer local dimming areas), HDR lower performance And also From setback on the treatment front (Image processing processors also affect part of the consumption).
We will definitely have a first sign to that effect in the next stage CES 2023 in Las Vegas. We are happy to understand how the industry will react and to what extent the European Commission will decide to maintain this point, also by virtue of the ambitious goal of Reduce European TV consumption by 39 TWh by 2030.