News
5 things you didn't know about car crash and safety tests | video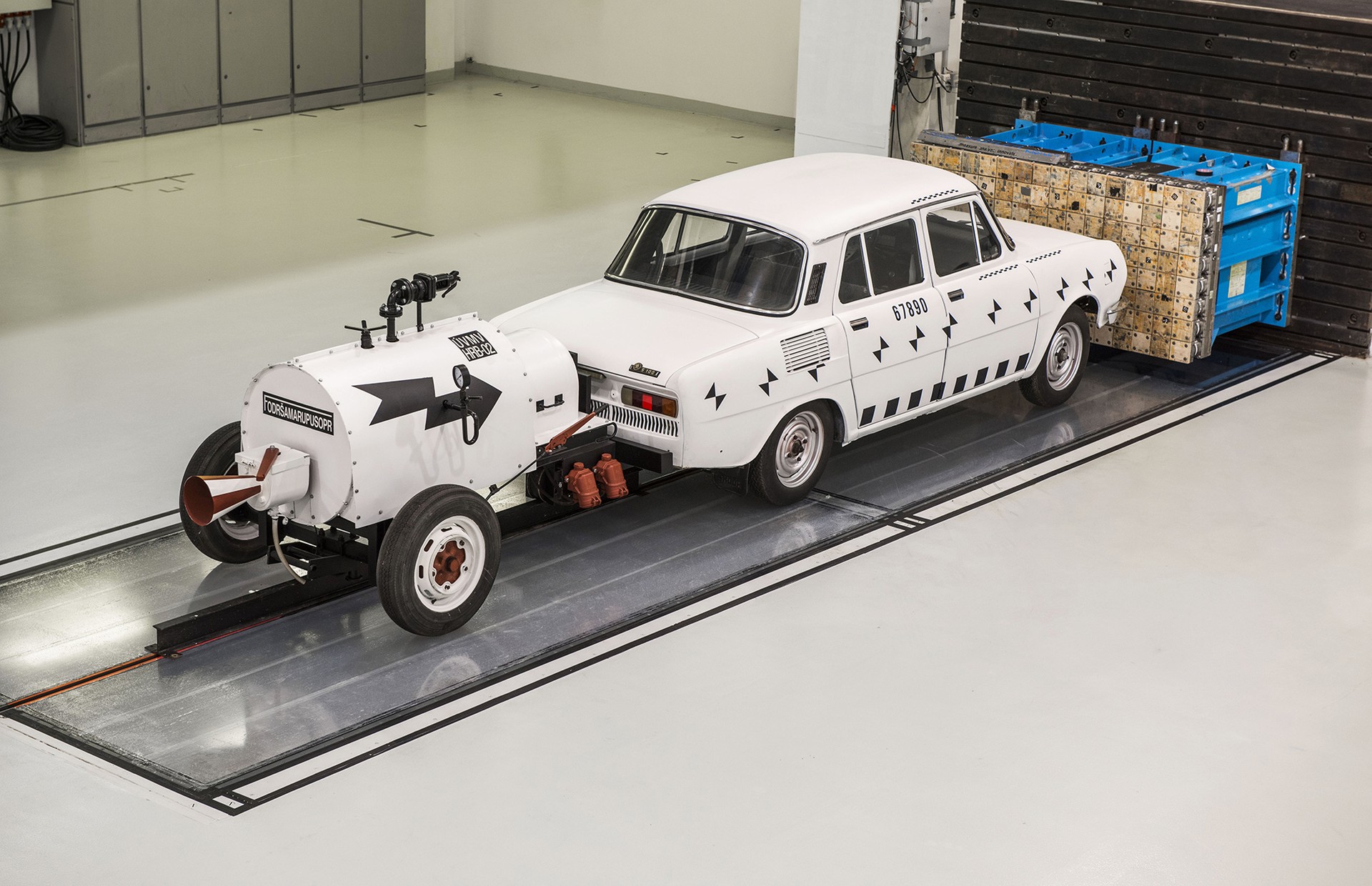 It is not unusual for a manufacturer to open the doors of its factories, R&D or testing centers. That's why I feel so lucky to have been among the few who were able to visit the Polygon Test Center in Uhelnice, a center of excellence (awarded in 2020 with Crash Lab of the year) as Skoda celebrated 50 years of crash testing in the Czech Republic in 1972 , the country was called Czechoslovakia and the first car that faced the tests at that time was the Skoda 100 liters. Pushed at 48 km/h by a steam missile against an obstacle Stationary (via a rail that ends five meters before a concrete wall).
It is said that the first test was a Skoda 1000 MB test fired at 20 km / h against a wall in 1968, but there is no documented evidence of this. The car did not use external drivetrains, but the carburetor was modified to allow it to reach that speed at idle.
Today, the manufacturer holds a personal record: all 15 new models introduced since 2008 have always achieved five stars in EuroNCAP, and in 2021 the new Fabia and Enyaq iV are the safest in their class.
Safety costs
Over the years, the price of cars has skyrocketed, and we often complain that the first generation, purchased perhaps at a young age, was much less expensive than the last version of the same model bought ten, twenty or thirty years later.
However, what very little is focused on is that safety (negative and positive) has taken huge strides forward. Today dying in a car is getting more and more difficult, but the car has become much safer even for vulnerable road users (pedestrians, cyclists, motorcyclists and mopeds).
Today we all want to see 5 EuroNCAP stars and very high scores, but we don't stop investigating how these results were achieved in Tests that have becomeYear after year, increasingly rigid and severe. Just to give you an order of magnitude more, during the vehicle design phase (before the official tests), a manufacturer like Skoda (which is certainly not the only one) runs about 20,000 computer simulations and a few hundred physical tests of the parts most involved in the event of a crash, and that's just to determine Safety in the event of accidents with pedestrians.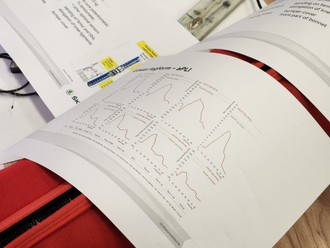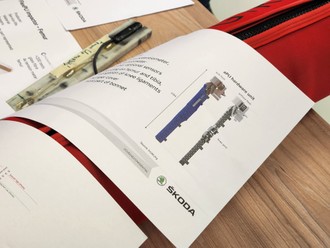 All of this means that the car is built, then tested (digitally and physically), and if you find something is wrong, it goes back to the design by changing materials or designs.
However, at this point, it is necessary to verify that the changes do not affect aerodynamics, design or manufacturability of components at the plant, otherwise they will increase costs. This cycle continues until a final result is reached which guarantees, in internal examinations, the passing of homogeneity tests first, and safety (EuroNCAP, Global NCAP, etc.) afterwards.
We are not all the same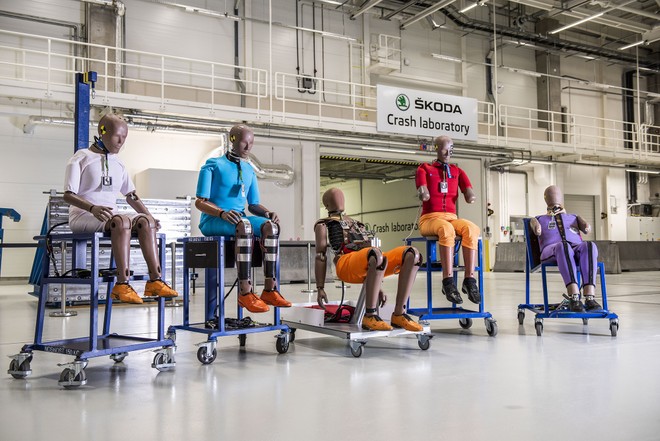 There is another aspect that has been overlooked by most of the concerns regarding testing Stupid"mannequins" that mimic humans that allow us to study what would happen to our bodies in the event of an accident.
Over the years, I've gone from very simple models to Increasingly advanced and sensor-rich models, so much so that today it ranges from figures, excluding VAT, ranging from 120 thousand euros to almost half a million euros. It should be noted that the number of sensors in dolls and the probability of their occurrence has not only increased, but also The types of fitness have also increased That these mannequins go to simulate.
Today there are dolls that are able to simulate most types of female physique, for example, as well as males of different sizes as well as those of children which are tested with appropriate restraint systems, thus ensuring the safety of youngsters only if they use a child seat appropriate for their size and age (a subject that has been witnessed Filippo did it well while visiting the Cybex lab).
Standard Equipment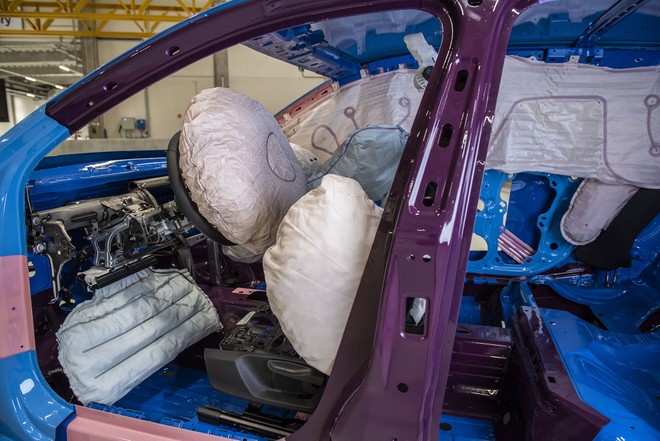 Europe is one of the most concerned countries in terms of safety, the goal is to achieve zero death rate due to road accidents, and to do this the introduction of Increased safety obligations imposed on all producers wishing to enter the market from the ancient continent. This is one of the main reasons why there are important price differences between the classic Chinese "low-cost" car distributed in the East and the same car marketed in Europe.
It's not just about ADAS, some of which are now mandatory in the EU, but also about how specifically the frame and materials are designed because European tests use higher thresholds.
Finally, we're talking about ADAS today Cars in Europe must have serial production Anti-collision system, with forward assist Automatic emergency brakingand the lane assistant which warns in the event of an unintended lane departure and helps return the vehicle to the correct lane.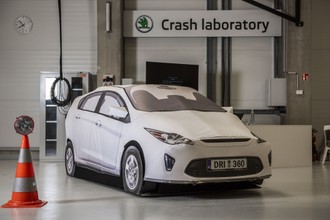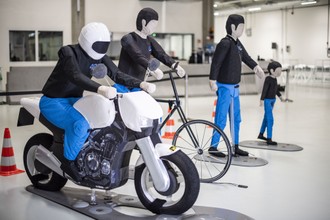 Manufacturers can then decide to add complementary features to the minimum requirements that also include all electronic traction/ABS controls and airbags (Czech brand cars have at least six as standard, and the Octavia goes up to ten). Skoda offers all the most advanced levels of active safety and semi-autonomous driving on the full range (standard or optional depending on model), once reserved only for the flagship.
Among those there are Travel Assistant with adaptive cruise control which can also be predictive, the advanced version of Adaptive Lane Assistant that also recognizes roadworks, or protective systems such as occupant protection.
The latter is standard on the Octavia, Karoq, Kodiaq, Superb and Enyaq iV and when it detects an imminent collision, it tightens the seat belts, closes the windows and turns on the hazard lights.
Question about numbers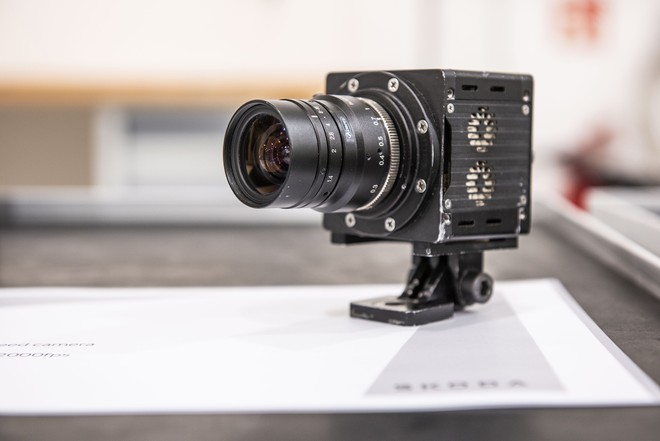 Modern plants such as those in Uhelnitsi, near Mladá Boleslav, must be able to count on numbers capable of enabling a variety of tests. Polygon has expanded the test facility from the original 50 meters to 100 meters, allowing the vehicles to be launched more quickly so as not to affect the position of the dummies.
The stopping room today has a length of more than 180 meters and allows the launch of two vehicles with a total weight of up to 3.5 tons at the front approach: both can be launched at a maximum speed of 65 km / h or one can be launched at a speed of 120 km / h. Collisions are currently simulated at 50 km/h.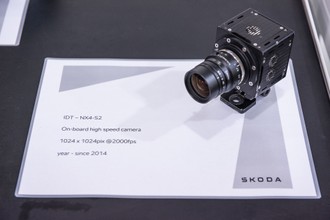 Then it hosts the testing facility Nine adult models and four children's models It is used in test cars and fits into the passenger compartment down to a millimeter by means of a fixed photogrammetry that allows the seat to always be in the correct position.
To supervise the tests, there is a measuring wall to record the forces generated during the impact as well as 20 still cameras and 30 high-speed HD cameras (Frames per second is more than precision) built in during crash tests. a flood system of vehicles used after crash tests involving electric vehicles, as required by law.
Speaking of numbers and technologies, mention should be made of electric cars, which are subject to crash tests like all crash test cars. At the design stage, the battery-powered car has to deal with battery numbers an order of magnitude higher than conventional cars: the voltage is 400/800 volts depending on the technology used. The electric battery is built into the floor and its units are enclosed in a shock-resistant and water-resistant casing.
The equipment is supplemented by protection relays and sensors: in the event of an accident, the electrical components are disconnected from the battery within a few milliseconds, and through independent tests (including some extended tests in addition to legal requirements), it has been shown that the battery remains intact even in the face of strong deformations of the chassis and the operation of the interruption system in all collisions.
Fake body, real reactions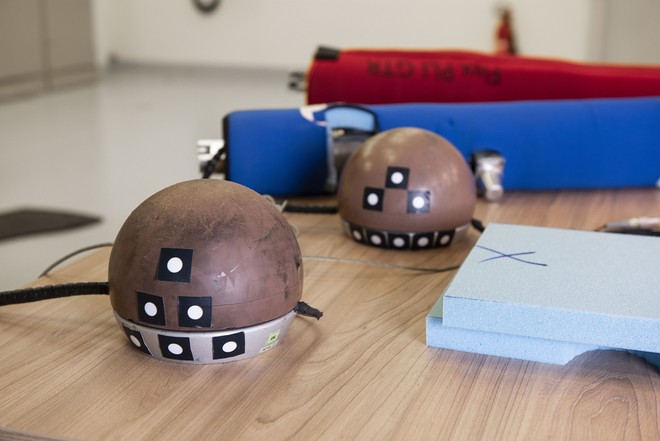 In addition to dummies, safety tests are also used simulated body parts By devices also filled with sensors. The Polygon Test Facility in Uhelnice made available some of the key items, including two spheres that mimic the head (same size, but different weight depending on whether they are adults or children) and limbs.
Specifically, the legs used in tests have evolved over time, from static models that allowed for shock analysis but did not take into account natural joints, to the more advanced models that are now standard in Europe. In some cases, such as in India, the legislation still allows the use of the previous form (the blue form in the image below).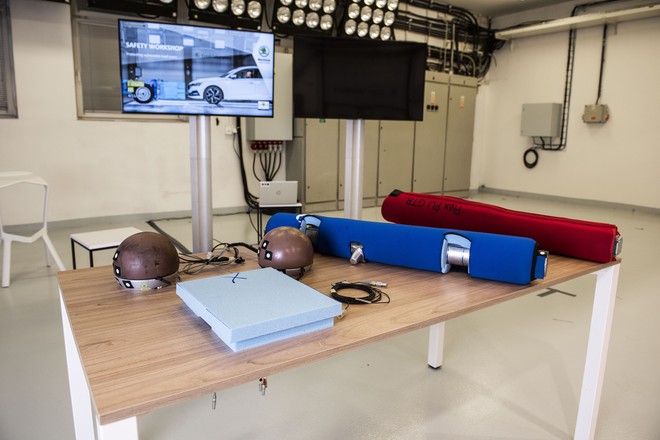 Both versions go to Assessment of damage to muscles, tendons and bones, but in this case, too, there was an important development. If the strings of the "1.0" version are represented by metallic elements of the same resistance as those of a human, then the "2.0" version uses a potentiometer which is more compact and more accurate in measuring the forces generated during an impact.
video