News
42-inch LG OLED Flex LX3: Curvature is variable, C2 camera quality remains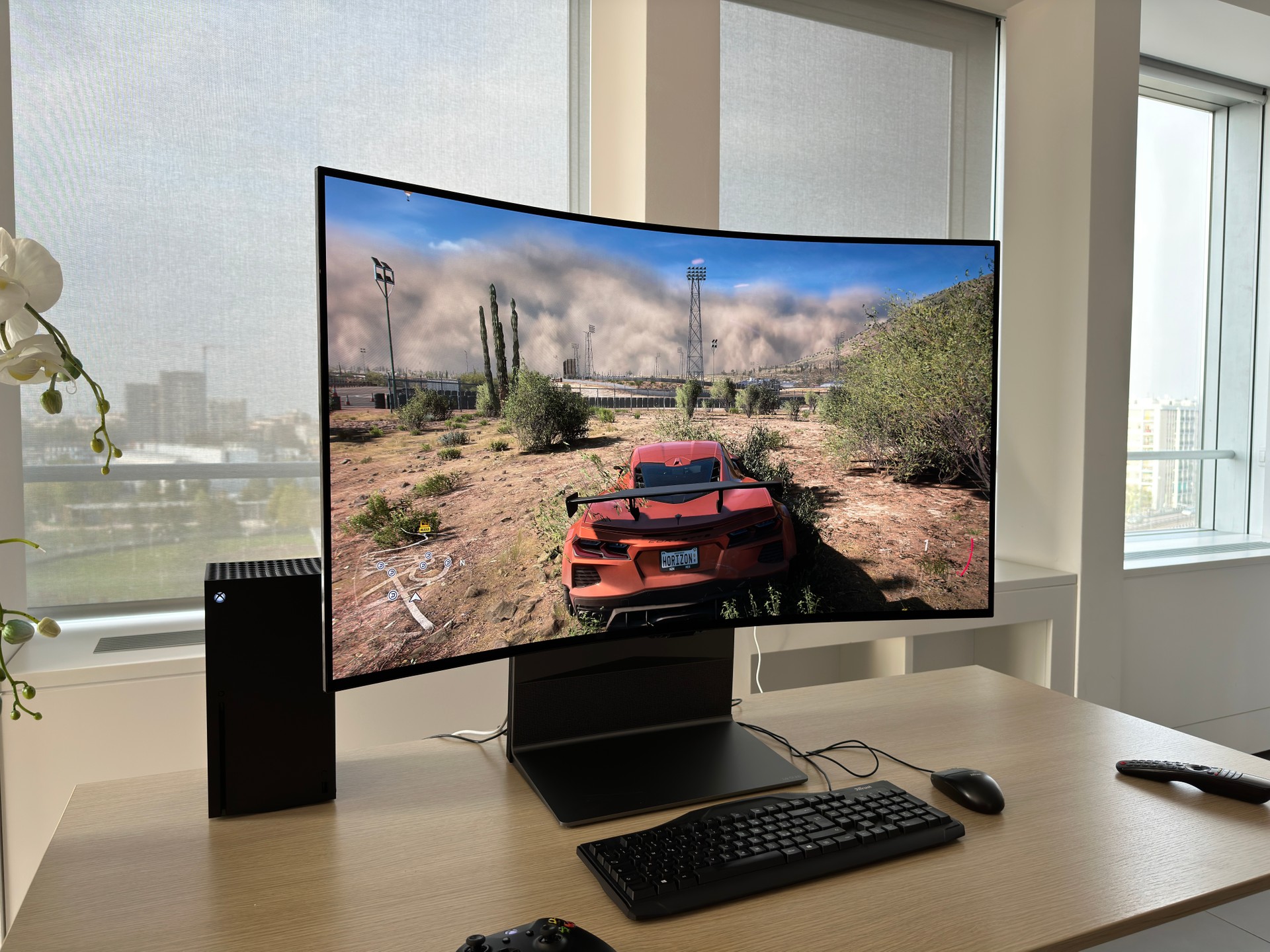 LG OLED Flex LX3: Don't call it a screen, because it is in all respects A TV that winks at the most passionate gamer thanks to the changing screen curvature. We can also define it A 42 inch C2 with variable curvature (and basically it is), but by analyzing it carefully, one realizes that Lots of interest and stuff designed just for gamers.
At the moment there are no final samples available for testing, so LG invited us to its showroom and allowed us to test a pre-series sample (from those samples we already had the opportunity to see during IFA 2022 in Berlin).
Aesthetics and equipment
Let's start by saying that Lay flat and from the front view, the new LX3 might look like a regular OLED TV. moving instead, From the side you realize how different the size is: Not so much for the panel itself, which maintains its classic low thickness, as for the robotic arms that allow the screen to be 'folded', or adjust the mounting head tilted downward (up to 10°) or up (up to 5°) of the screen Finally massive rear pillar bracket Which allows you to adjust the height of the screen (up to 140mm) and includes electronics, power supply, connections and even RGB LED light strips Arranged in type X.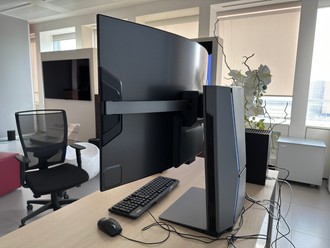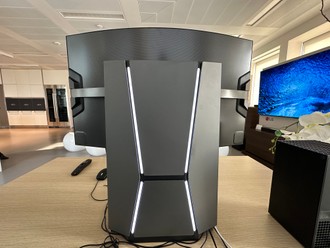 Speaking of these LED backlights, you can set your favorite color and even make them "pulse" in conjunction with audiovisual reproduction. Available 5 playback presetsbut it should be noted that the participation and experience cannot be compared to that of the excellent "Ambilights" from Philips (also because the arrangement is completely different).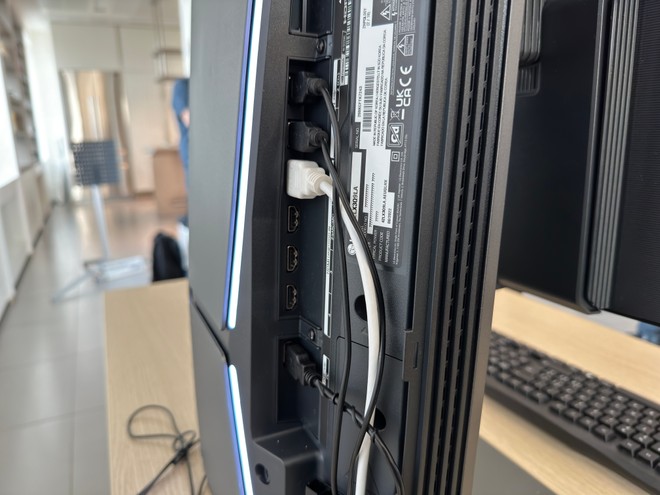 On the interface of connections, we find that all the inputs and outputs are already on the 42-inch C2: 4 HDMI 2.1 . inputs It has a full 48Gbps bandwidth and is therefore compatible 4K Ultra HD up to 120Hz, variable refresh rate Even in proprietary versions AMD FreeSync Premium, Nvidia G-Sync, Auto Low Latency Mode, eARC On port 2 and of course full HDR support in different versions HDR10, HLG (for TV channels), HGIG (for games) e Dolby Vision Also in versions IQ, fine details and up to Refresh rate 120 Hz.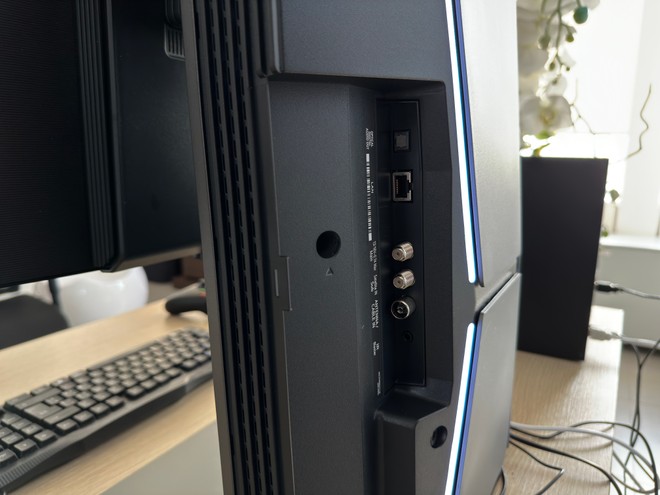 There's also a digital audio out, a headphone out, and terrestrial and satellite antenna connectors with tuners DVB-T2 and DVB-S2 With the latest relevant certifications as well as interactive services HbbTV CI + CAM slot. For network connections we have the port Ethernet LAN (up to 100Mbps), but also Wi-Fi 6 and Bluetooth 5.0 Of course Miracast, Apple AirPlay 2, HomeKit, WiSA, Google and Amazon Alexa are also supported.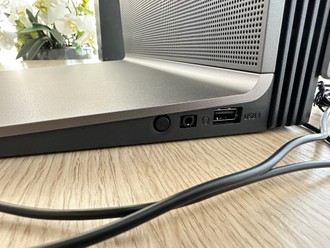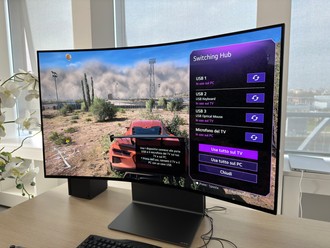 regarding USB ports, here something changes with respect to C2. to start we find 4 doors The solution is to work like real hub Which allows you to connect peripheral devices (such as a mouse, keyboard, or headphones) and decide whether to use them paired with the TV itself or with your PC or console instead. Everything can be retrieved from a side button and can be easily adjusted from the OSD interface "Center switch". Interestingly, even the TV's built-in microphone can also be linked to the connected PC or console.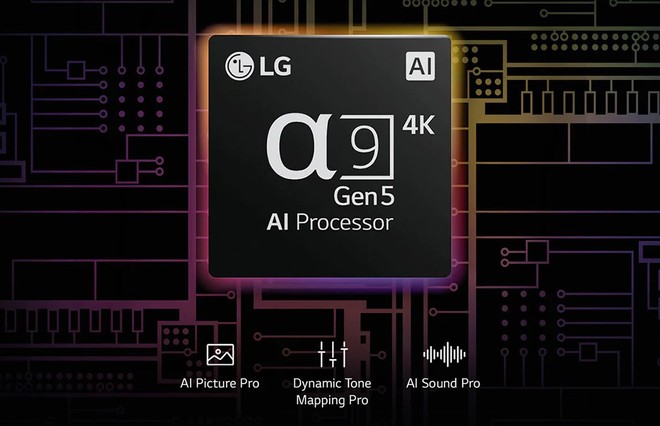 Already from all these features, you will understand that the processor remains the same as in the C2 and G2 series. This is the latest SoC Alpha9 Gen5 Which we already had the opportunity to appreciate on the occasion of reviewing the 42 inch C2.
Upon reaching the board, regardless of the curvature, the characteristics remain exactly those of C2. This is then OLED WRGB 4K Ultra HD 10-bit Always from the latest generation Brightness booster free (Due to the higher pixel density of the smaller diameter, which does not allow this generation of panels to let in more light). Also in this case There is no dissipation panelwhile to further facilitate gaming sessions, this board is equipped with Anti-reflective coating Which promises to contain 25% more environmental reflections than LG's "classic" OLED TVs.
Determination of curvature by remote control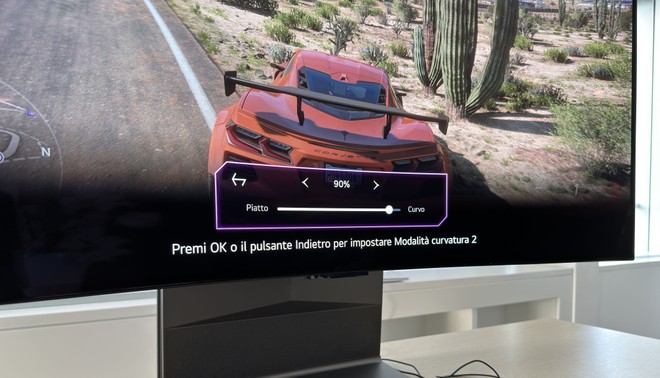 Moving on to use, the new OLED Flex can be completely controlled by the usual Magic Remote With indicator screen. The remote control is pretty much identical to real TVs, lola Dedicated curvature control button. Curvature that can be adjusted via presets (maximum 3) or Fine-tuned from 0 (flat) to 900 degrees (maximum curvature) in 5% steps.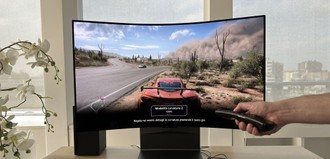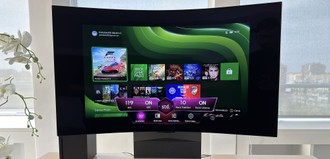 In short, it is really possible to improve the curvature according to your tastes and the servo control mechanism is the result It is always very smooth and silent in reaching the chosen setting. Always dedicated exclusively to LX3, in the "Game Optimizer" popup there is the item Screen Size that allows you to simulate a 32 inch or 27 inch screen For very close and competitive gaming sessions.
performance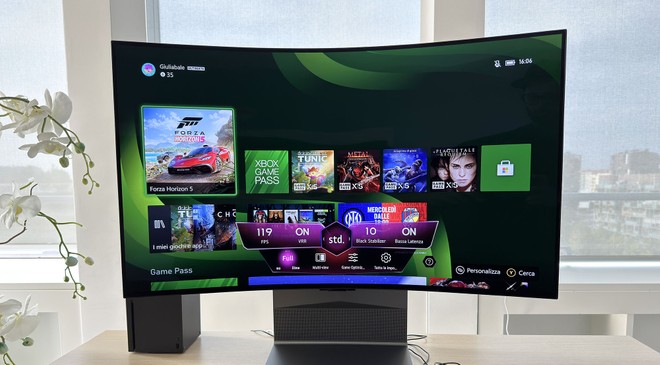 But how does the quality of vision compare with the "brother" C2 of the same diameter? Do you give up something on the curve? honestly no. The offers (excellent!) are completely comparable And it's really impossible to feel the differences when watching movies or TV series through the built-in apps (also webOS Smart TV is identical to physical TV) And this is both in SDR, both in HDR10 / Dolby Vision / HLG, and during gaming sessions. From this point of view We are, in all respects, facing the 42 inch C2.
Being a pre-production model, LG Italia managers asked us not to take any measurements (also because the sample was also "mistreated" during IFA, so we fully understand the concerns), but we still managed to rip a quick measurement of the grayscale peak and luminance in HDR. Well, if the buildings are these, we can rest assured: Rigor and performance are what was found with the C2 under test And this is despite the anti-reflective coating (which we feared would affect peak luminance).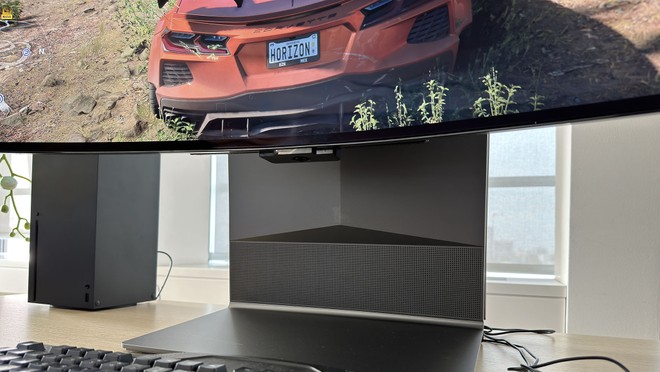 In the end, Another aspect in favor of the LX3 is definitely the audio sector, which can be based on full-body speakers with a power of 40 watts and a processing that allows you to simulate a 7.1.2 channel sound configuration (virtual surround). Those who like to game will very likely wear a gaming headset, but knowing that for watching a movie or TV series you can also count on an above average yield sound system (versus 42 inches), it sure would be a please.
Conclusions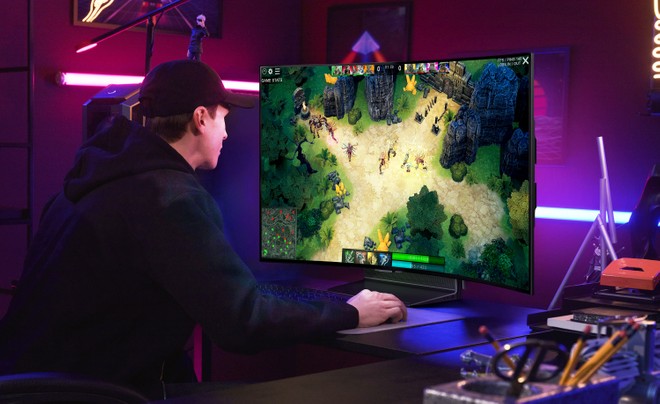 New arrival to the Italian market LG OLED Flex LX3 42″ It is expected shortly before the Christmas period in List price 2999 euros, which is nearly 3 times the number currently needed for the 42-inch C2. Is the difference fully justified? If I had to answer rationally, I would feel rejected.
However, we are faced with an absolute novelty, currently exclusive, which is still produced in limited quantities and any technology "early adopter" knows very well how much all these factors have a price! One thing is for sure: It is not rip, it works very well and it guarantees high performance.